Find Job Candidates in Anaheim
Looking for new team members? That's amazing! But, what strategies should you use to attract lots of job seekers? Well, adding your job listings to some job boards and free job posting sites in Anaheim, California, can help.
However, there are some other vital things to consider when hiring. Before we proceed further, try to answer the following questions.
What kind of employee do you need, full-time or part-time?
Does your next hire need to possess specific education?
Do you need someone with many years of experience or a newbie?
These questions can help you design a precisely-written job description that could attract just the candidate you need. Why is this important? A well-designed job posting can increase your conversion rates! Sounds tempting? That's why today, we'll be covering all essential details for a successful hiring path.
After you find all the information, you can add your job postings to numerous job boards in Anaheim or choose ATS to do it instead of you.
Read on, and let's find your next hire! 🙂
How to find job candidates in Anaheim?
Explore job posting sites in Anaheim, CA. Being informed about local job boards is essential. But, you can also use various worldwide job platforms that can help you seize local talents.
Check for the upcoming job fairs in Anaheim. Local job expos can come in handy when searching for local job seekers. But, besides this, these events can provide you with some other perks. We'll be talking about them a bit later in this article.
Optimize your job listings. This step is crucial if you want to get better job posting visibility! And who doesn't? So, stay tuned to find more tips about this vital part of your hiring journey.
Job Posting Sites For Employers in Anaheim, California
| | |
| --- | --- |
| | |
| | This employment-related site offers free job posting for a member of CalChamber. If you're not a member, you'll need to contact the site directly and get more information about job posting options. |
| | You can post jobs free of charge on this site. Also, this job platform connects the workforce of California and caters to both job seekers and employers. It also offers various useful career-related tools. |
| | This is a job-posting platform for nonprofits. It offers a job posting option for non-members at a starting price of $100. There is also an option to register and become a member. Some of the site's features are job posting, candidate management, company profile... |
| | This is an employment platform for a resident of California. It serves job seekers and employers by providing handy features. Employers can post their listings choosing different posting options (price range per posting goes from $275 to $2,500). There is also the Featured Tag option available. The prices go from $95 to $475. |
| | This job platform connects job applicants and employers in California. But, this site operates independently, which means it's not in association with the state of California. The job platform is supported by Jobcase. For information about job-posting prices, you need to contact the site directly. |
Where to Post Jobs in Anaheim?
ZipRecruiter – This one is a trending job posting platform today. ZipRecruiter has grown through the years, and today it owns a job board and adds job listings to numerous other job posting sites. It offers a three-day trial for employers to try out the features.
Glassdoor – This is an employment site where employees can review companies. Glassdoor also integrates with Indeed, so employers can add their job listings and get their postings visible on both platforms.
Indeed – As we mentioned a bit before, this site integrates with Glassdoor. But, besides that, Indeed also offers free job posting for employers on their platform. But, if you want to get better job posting visibility, you have the option to sponsor your job listings.
Employment Statistics
The median household income in Anaheim, California, is $59,707, and the current unemployment rate is set to 7.5%. The recent job growth is 0.6%, and the future job growth prediction (next ten years) is 32.5%. The minimum hourly wage in Anaheim, CA, is $14.
Anaheim Job Posting FAQs
Where can I post my job for free in Anaheim?
Having some free job boards around when hiring in Anaheim can always come in handy. Besides CalJOBS and Indeed, you can also post your job for free on Learn4Good and find local talents!
How can I promote my job in Anaheim for free?
Explore social media sites in Anaheim, CA. Local social networks can be a great way to promote your postings free of charge. Check out Facebook groups such as Anaheim Jobs.
Use your company's social networks. Another excellent way to promote your job opening and company is to use your social media channels. Try to daily engage with followers. This way, you could spread your followers' network and attract new ones. Who knows, maybe your next hire is just among your social bunch!
What is the job outlook in Anaheim?
The recent job growth in Anaheim, California, is 0.6%, and the future job growth prediction in the next ten years is 32.5%. Anaheim has small but positive job growth. That could indicate new employment opportunities. But, as the labor market constantly changes, employers should keep track and adjust their hiring to these variables.
What do job candidates expect from employers in Anaheim, California?
Job candidates like to see precise job descriptions with well-described responsibilities and duties. But, other than these technical things, you should show your soft skills too! That means communicating and appreciating your candidates.
Let them know they are valuable to you and that you respect them. For example, you can keep candidates updated during the hiring process or let them know the estimated recruitment duration… Many ways can tell them they are not just a number on your hiring list! 🙂
Is it hard to find talented job applicants in Anaheim, California?
It's never easy to find talented people to join your team. With both remote and offline job positions out there, candidates might be in multiple hiring processes at the time. So, what can you do to increase your chances of finding a suitable hire?
Try to build your talent pool! Instead of sending rejection emails, try to think of ways to retain applicants you like. This way, once the hiring process starts, you should have one less thing to worry about.
How long does it take to fill a job in Anaheim?
Numerous factors can prolong your hiring duration. Sometimes there are things you can't have an impact on. For example, you can't control the number of applied candidates. However, you can control the way you manage your candidates.
That can shorten the hiring length. You can achieve that by automating your hiring with the help of an applicant tracking system. So long piled up spreadsheets!
Where do small businesses post jobs in Anaheim?
Hey, no one said hiring is easy! But that doesn't mean you have to struggle and do everything alone. That's why we created a shortlist of job boards, so you can check them out whenever you need assistance!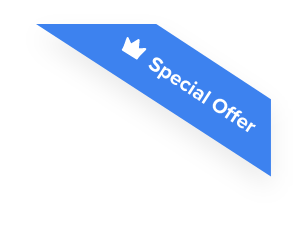 Joshua F.
Redline Electric & Solar

"The best recruiting platform on the market! VIVAHR allowed us to create a dashboard and applicant experience like no other!!"
Get more applicants from the
Best Job Boards
Post for free to 50+ job boards
Unlimited Job Postings
Unlimited Applicants

Job Fairs in Anaheim
Job fairs could be a convenient opportunity to enrich your hiring. But, you would need to plan your hiring process around these events and set some budget aside. If you consider attending some job expos, check out some benefits they might bring.
Get to "feel" the job market vibe
Meet with local job seekers in real-time
Network with other employers
What Job Fairs are there in Anaheim?
If you plan to start hiring soon, you should check for the upcoming job fairs in Anaheim, CA. There should be both virtual and offline job expos available. That's handy because you get to choose what suits your business needs. Even if you don't find your new team member at these events, you will get one more experience to cherish!
Tips to help a business find and hire employees more efficiently in Anaheim
The hiring process consists of multiple steps. One of them is preparation. If you want to have a successful recruitment, you should plan it. But, don't worry, we don't talk about anything demanding. You can try to implement a few tactics into your hiring approach. This way, you could make it even more thriving. So, check out the following tips, and let us know if they helped you!
How to Optimize Your Job Board Posting to Attract Job Candidates in Anaheim, California 
As we mentioned, job posting optimization is vital for fruitful hiring. It can bring you better visibility in search results and higher conversion rates. This is a proven fact. So what steps should you include in your optimization? Read on!
Talk about the company values. The first two paragraphs of your job description should speak about your company culture. What can you offer your future employee and make them feel inspired? People want to be part of a well-balanced team. They want to know how they can thrive within your company!
Structure your job postings. It's essential to create well-written job requirements and duties. You should use bullet points and relevant keywords to make your postings stand out from the crowd. Also, if you struggle to find inspiration, check out our FREE 50 Job Description Templates.
Give the application details. You should tell your candidates where and how to apply for a job position. A handy option is to link to your Career/Jobs page on the website at the end of a job listing. If you use automated hiring with ATS, things can be even more efficient.
Choose your ATS. Don't want to deal with all the hiring hustle alone? There is a simple solution. Here at VIVAHR, we understand the pain points of small businesses. It's challenging competing in the job market with big companies. That's why we created straightforward software that can help small companies hire effectively.
Our system can add your job postings to 50+ job boards and attract A-Players for your company!
You won't have to search for job posting sites in Anaheim by yourself anymore. Sounds good? Find more about our software's features and GET STARTED today! 🙂
Related Job Posting Sites in California