What is Jora?
Jora is one of the biggest free job posting platforms on the globe. It is part of the SEEK Group and is located in Australia. While Jora is primarily a job search engine that aggregates content from other websites, it allows users to submit job advertisements directly.
Even though the platform is located in Australia, it has a global network of country-specific sites, including one for the United States. Employers in the United States may utilize Jora to find local and foreign applicants at a low cost.
Jora is a global job aggregator that allows you to submit jobs for free. Jora also collaborates with other sites, including SEEK in Australia and New Zealand and JobStreet in Asia.
Pricing
It's free to post a job on Jora, and it can provide you access to millions of additional people.
Review
Jora is a free international job search aggregator for both job seekers and businesses. Jora, a user-friendly website and mobile app in the United States, offers job searchers up-to-date and searchable job vacancies. Jobs may be found using a variety of methods, including category, keyword, and location.
Jora offers companies ten free job posts each month, which may be submitted directly on the site or included in search results via XML integration.
Jora is a job search engine headquartered in Australia. Jora is different from other platforms in that it allows users to look through thousands of job openings gathered from a variety of employment sites around the United States.
Jora provides free job postings for full-time and part-time opportunities, with or without experience, regardless of the firm's size. It's quick and straightforward. Your job post will be visible on desktop, mobile, and the Jora app. You'll need just a few minutes to fill out a simple form. Jora can aggregate your advertisements and bring applicants who search on Jora directly to your website to apply if you're a major firm with a careers page on your website. Companies can also pay to have their adverts appear at the top of the list under this arrangement. Consequently, your ad will show at the top of search results, more candidates will notice your job openings, and you will have a higher response rate.
Highlights
Employers and job seekers may both post jobs for free.
Each month, you can post up to 10 free job advertisements.
Integration of an XML stream.
Employment openings are sourced from job boards all around the United States.
It is present in 36 countries.
A straightforward and forward-thinking website.
Apps for iOS and Android that are native to the platform.
Limitations of Jora
Other sites, such as Indeed, receive more traffic in the United States.
There is no database of candidates.
There will be no social media advertising.
Reputation
Jora has received mainly good user feedback. Users on TrustPilot have praised how effective and simple the site is to use and discover employment. So, TrustPilot rated it 4.0 out of 5.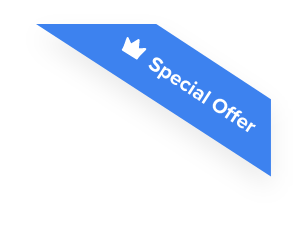 Joshua F.
Redline Electric & Solar

"The best recruiting platform on the market! VIVAHR allowed us to create a dashboard and applicant experience like no other!!"
Get more applicants from the
Best Job Boards
Post for free to 50+ job boards
Unlimited Job Postings
Unlimited Applicants

How to Post a Job on Jora
Navigate to the Jora home page.
Step 2 – To post a job, select "Post a job."
In the top-right corner, there is a button that says "Post a job."
Step 3 – Fill in the information about the job.
Include job-related details such as the title, description, firm, and location. Then press "Next."
Step 4 – Give us some information about your company.
You'll need to include your company's name, address, industry, number of employees, and role in the company. You may also provide the URL of your company's website. Click "Next" when you're ready.
Step 5 – Jora requires you to create an account.
You'll need to create a Jora account before you can submit your job posting. Fill up the boxes with your name, surname, and contact information, and then establish and confirm your account password. Jora's terms of service and privacy policy must also be read and agreed to.
Step 6 – "Post job" should be selected.
This button may be found at the bottom of the form. When you're ready to share your job posting, click it.
Jora vs. Ziprecruiter
Jora is a free job board that makes it easy for companies to post jobs and screen candidates. Start by signing up for an account (it only takes a few minutes), and then you can create an unlimited number of job ads for your company. All of the postings are archived, so you can use your time more efficiently by focusing on people already interested in your company.
The Ziprecruiter Job Board is a good option for companies that don't want to invest in their job board software. It's free, and you can try it out before committing. The downside of the Ziprecruiter Job Board is that there are no career portals or individual candidate profiles on this site—just company listings with contact information. This makes it difficult for candidates to apply without knowing the company name or hiring manager's contact information.
Jora vs. Glassdoor
Jora is a global job search aggregator with offices on nearly every continent. Jora should make finding a job a lot easier. Glassdoor is the online employment and career site.
Jora vs. Indeed
Jora and Indeed both have large job search engines for foreign job searchers. Employers can publish up to 10 free jobs each month on Jora. Indeed also has a free job posting option that isn't marketed. Employers may also use Indeed's budget-based, pay-per-click plan to pay for promoted positions.
Frequently Asked Questions
What is the cost of Jora?
It's free to post a job on Jora, and it can provide you access to millions of additional people.
Is Jora a job board?
Yes, Jora is a general global job board.
Who started Jora?
Adam Kushner.
Where is Jora's corporate office located?
Level 6, 541 St Kilda Rd., Melbourne, VIC 3004, Australia
Is there a cost to use Jora after the free trial?
Jora is an entirely free service. Employers can publish up to 10 job advertisements for free each month.
How do I cancel my Jora subscription?
This textbox will give you job alerts if you enter your email address, but it is not like having a Jora account. You may unsubscribe from email notifications at any time by going to your inbox's email alert and hitting the "Cancel" link at the bottom of the email alert.
What is the length of Jora's free trial?
It is free to use.
Does it cost money to try out Jora?
No.
How do you contact Jora?
You can contact Jora here.
What is the cost to add your job posts at the top of the results with Jora?
It's free to post a job on Jora, and it can provide you access to millions of additional people. Unlike other job sites, Jora allows free editing of your job ad in addition to limitless free posting. You may publish your free job ad here if you haven't already. Please read Why should I post a job for free on Jora for reasons to do so and tips on how to fill out the form.
Is Jora legit?
Jora makes every effort to guarantee that all job postings on our sites are for genuine job openings. If personal information has been supplied, please seek guidance from local authorities.
Is Jora an ATS?
No.
What job boards does Jora post to?
Adzuna.
CareerJet.
Facebook Free Listings.
Glassdoor (via Indeed).
ZipRecruiter.
Google for Jobs.
Indeed Organic Listings.
Jobcase.
Who is Jora owned by?
Jora is the newest addition to the SEEK family.
How to delete my Jora Account?
You can also deactivate your account altogether by contacting us using our website's Contact Us form. Jora may also use this information to tailor the service we deliver to you.
Are there any alternatives to Jora?
Jobomas
Jobxoom
Job Spider
ActiveHire