Snagajob pricing, features, FAQs, pros, and cons
What is Snagajob?
Snagajob is a well-known job search platform that provides services to both businesses and job seekers, including an online job board focusing on hourly and shifts employment. Employers may use Snagajob to advertise hourly positions, track candidates, set up online interviews, and fill shifts.
Snagajob is the most popular hourly job site in the United States. With 100 million registered job seekers and 700,000 employer locations in the US and Canada, this site is the country's biggest platform for hourly employment. Snagajob makes it simple for employers and job seekers to connect. It employs personality tests to determine each candidate's strengths and limitations and various search options for job seekers based on job type and geography.
Pricing
If you're looking for a more cost-effective way to find qualified candidates, then Snagajob is the place to start. They offer competitive starting salaries and an innovative pay-for-performance model that incentivizes employers only when they make good hiring decisions!
The company of tomorrow needs talent today—and on your budget. Start by checking out what Snagajob has in store: You'll be able to hire from all walks of life without breaking the bank because their job posts are priced affordably at $89 per month (they also have higher tier packages available). Plus, if you want something even cheaper than traditional marketing strategies but still effective—then get ready for this next innovation!
Review
Snagajob was founded in 1999 and quickly became one of the most popular platforms for hourly employees in the United States. After changing its name to "Snag," the firm restored its previous moniker and currently has over 100 million registered job seekers.
Snagajob is the go-to platform for companies looking to list hourly jobs or fill open shifts. Employers may use the site to establish a personalized career site, plan changes on the fly, test individuals before hiring them, and conduct online interviews in addition to posting jobs. To onboard new staff, there is also an e-verification system.
Currently, the firm has 65 million job-seeker profiles. Approximately 200,000 employers search the site for applicants. Snagajob received $100 million in investment from investors to grow its mobile platforms due to this. Snagajob exemplifies how putting a significant emphasis on human resources leads to a successful company.
Highlights
Connect with over 100 million hourly workers in the United States and Canada.
On Snagajob, you may make your career site.
Directly on your career site, post hourly jobs.
Shifts may be scheduled on the fly.
A pay-for-performance package is available for purchase.
Follow-up questions are used to screen prospects.
Interviews can be scheduled online.
Applicant tracking software is included.
Integration of e-verification for employee onboarding.
Job searchers and employers may use this app on their phones.
Limitations
Snagajob is a job board that concentrates on hourly and in-demand employment. It is not suitable for all job searchers.
Customer service for Snag should be improved.
Admin should be able to reverse the termination of workers.
It is possible to improve the user interface.
Based on the abilities necessary for a profession, there are more/different levels of personality tests.
More user control over the documentation provided to them, including the ability to conceal or read it.
Reputation
Snagajob is a website that offers a range of jobs and has been ranked as one of the top job websites by users in America. The site received an A+ from BBB, G2 gave it 3.5 out of 5 stars, Capterra's rating for Snagajob was 4.1 out of 5-star ratings, and TrustPilot reviewed 2.9 out of 5-star reviews, leading to its overall score is 9 points on Truth Radius.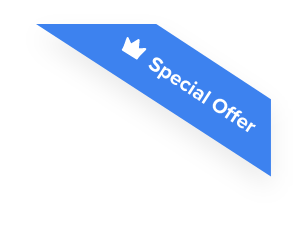 Joshua F.
Redline Electric & Solar

"The best recruiting platform on the market! VIVAHR allowed us to create a dashboard and applicant experience like no other!!"
Get more applicants from the
Best Job Boards
Post for free to 50+ job boards
Unlimited Job Postings
Unlimited Applicants

How to Post a Job on Snagajob
Step 1 – Select "Post my Job" from the drop-down menu.
To post a job, go to the home page and select "Post my Job."
Step 2 – Fill out the online application.
Fill out the online form with your company name and kind of business to register. Click "Fill my Job" when you're ready.
Step 3 – Include the title of the position.
Add a standard or unique job title. Then, under "Continue to Wage and Availability," choose "Continue to Wage and Availability."
Step 4 – Include salary and availability information.
Include the desired compensation and if the position is full-time or part-time. Then select "Continue to Qualifications" from the drop-down menu.
Step 5 – Include the necessary qualities.
Add the qualifications you're looking for in a job candidate. Then select "Continue to Job Description" from the drop-down menu.
Step 6 – Include a job description.
Include a brief yet informative job description. Then, on the next page, select "Continue to Registration."
Step 7 – Create a user account.
Fill in your name, company name, email address, and contact information in the online form. Click "Continue to Payment" when you're ready.
Step 8 – View your post after adding billing details.
You may see your job listing and make any required edits after you've submitted your billing information.
Snagajob vs ZipRecruiter
Snagajob is a job site that offers easy navigation and search options. This feature makes it easier for users to find the types of jobs they are looking for and detailed descriptions about each position available. It also includes employer reviews from previous workers to explain the company culture or environment you will be working within if hired there. Reviewers found ZipRecruiter to be easier to use, set up, and administrate when comparing the two options. Overall, reviewers liked doing business with ZipRecruiter. Reviewers believe ZipRecruiter fits their company's needs better than Snagajob.
Snagajob vs. Monster
Monster is a job-search website that assists job seekers in locating opportunities in lower to mid-level positions that match their talents and location. Monster appears to be a lot more popular than Snagajob, based on our data. Only one reference of Snagajob has been found, even though there are 26 connections to Monster.com. We're keeping track of product recommendations and mentions on Reddit, HackerNews, and a few other networks. They can assist you in determining which product is the most popular and what consumers think about it.
Snagajob vs Glassdoor
Glassdoor has 56 reviews and a rating of 4.1/5 stars. Snagajob, on the other hand, has 56 reviews and a rating of 3.5/5 stars. Reviewers judged both solutions to be equally simple to use when evaluating them. Snagajob, on the other hand, is simpler to set up and manage. Glassdoor, on the other hand, is a lot simpler to work with in general. Glassdoor, according to reviewers, better satisfies the demands of their company than Snagajob. When it comes to the quality of continuous product support, Glassdoor and Snagajob are comparable. Considering Snagajob, Customer care responds quickly to your questions and solves them, and the system is so simple to use.
Snagajob vs CareerBuilder
Getting exposure is the first stage in a successful recruitment strategy. With CareerBuilder's Job Postings, you can attract applicants during their job hunt. Snagajob, according to users, is superior to CareerBuilder Job Board in the following ways. It is more adaptable, and support is more effective.
Snagajob vs. Indeed
Indeed is one of the most famous and well-known employment sites in the United States. Unlike Snagajob, Indeed allows companies to advertise any job and offers both free and paid alternatives. Although Indeed has a larger readership, Snagajob is recognized as the go-to site for hourly and shift jobs.
Frequently Asked Questions
What is the cost of Snagajob?
Although the basic model is free, it does not allow you to post jobs on Snagajob. The Standard model is recommended if you wish to submit one or more job ads on Snagajob. The standard model costs a monthly membership fee of $89 per month for one current job listing.
Is Snagajob a job board?
Yes, Snagajob is a worldwide job platform covering various hospitality, retail, and healthcare industries. Snagajob connects individuals with hourly employment by advertising vacancies for customers such as Burger King, Michaels, and Dunkin Donuts.
Who started Snagajob?
In his Washington DC home basement, Shawn Boyer launched Snagajob in 2005 with only 25 employees on board; three years later, it had grown to 100 and now has over 700 people working for them nationwide!
Where is Snagajob's corporate office located?
Glen Allen, Virginia, United States
Is there a cost to use Snagajob after the free trial?
Job posts on Snagajob start at $89.00 per month for a single post. Employers may also use a pay-for-performance approach to design-focused marketing and only pay for outcomes. For complete price information, interested parties should contact Snagajob.
How do I cancel my Snagajob subscription?
To permanently remove your account, fill out the "Contact us" form with the subject "Delete profile." After that, send in your request. Please explain why you're closing your account; if there's anything we can do to improve your Snagajob experience, we'd want to know!
Does it cost money to try out Snagajob?
No, they offer a free trial.
How does Snagajob work for employers?
Snagajob is the go-to platform for companies looking to list hourly jobs or fill open shifts. Employers may use the site to establish a personalized career site, plan shifts on the fly, test individuals before hiring them, and conduct online interviews in addition to posting jobs.
How do you contact Snagajob?
You can contact Snagajob here, where you can submit a case or view different Employer Resources.
How does Snagajob make money?
Snagajob generates money by charging companies to post job openings. For $89 per month, a company may advertise one position, or for $249 per month, a business can publish three jobs. Job searchers establish a profile and résumé, then search the job postings for openings that match their qualifications.
What is the cost to add your job posts at the top of the results with Snagajob?
Snagajob's pricing starts from $89.00 per post per month.
Is Snagajob legit?
Yes, Snagajob is a legitimate job board that has been around since 1999. Snagajob has received approximately $140 million in funding from several prominent investors.
Is Snagajob an ATS?
Snagajob has ATS for online recruitment; however, its most popular plan starts at $235 a month. However, VIVAHR takes the hard work out of recruitment by automating your recruiting efforts so you can find and hire great people faster than ever before at an affordable price.
Is Snagajob any good?
Snagajob is not a rip-off. They are a legitimate business. However, by creating an internet presence (which is necessary if you want to be found by companies), you open yourself vulnerable to fraudulent job offers, spam, and fraudsters.
Who is Snagajob owned by?
Snagajob is a company like no other. It was founded by Shawn Boyer and has raised over $141 million from investors, including Adams Street Partners, Baird Venture Partners, C&B Capital, Rho Acceleration, NewSpring Capital, StarVest Partners, and August Capital.
How to delete my Snagajob Account?
If you want to remove your account permanently, go to the Submit a Case form and choose Delete Account as the Issue Type. After that, send in your request. Please explain why you're closing your account; if there's anything we can do to improve your Snagajob experience, we'd want to know!