Find Job Candidates in Oakland
Do you need some free job posting sites in Oakland, California? If your answer is yes, you're at the right place. We gathered up various job boards to help you out. But, before your job posting is ready for the job posting sites, you should create a quality job description. Check out our job description video and the following questions.
What qualifications does your potential employee need to have?
Are you seeking someone with experience or maybe a recent graduate?
Do you need someone to work full-time or part-time?
These queries can help you have a better vision of your potential hire. So, combine them with our other tips and prepare for your next hiring step – posting on job boards.
How to find job candidates in Oakland?
Discover free job posting sites in Oakland. Having some local free job boards can come in handy when seeking a new hire. So, don't forget about this essential part and add your postings to various job posting sites.
Check out job fairs in Oakland. Job fair events are often one of the fundamental elements of the hiring plan. A good thing is that they are available via online platforms and offline. So, you can opt for the option that suits you most.
Invest your energy in job posting optimization. If you want to get a better conversion, optimizing your job postings is one of the solutions. There are a few things you can do to make better postings. So, we will talk more about these in today's article.
Job Posting Sites For Employers in Oakland, California
| | |
| --- | --- |
| | |
| | This site offers two employment companies partnered up. DiversityJobs and Circa are a part of this local job-related site. Together, these sites connect applicants and employers by giving them handy job tools. |
| | Employers can attract local candidates when posting to this site. There is an option for location search, so it could be convenient for both sides interested in local job-related collaborations. |
| | For employers looking to hire in the Bay Area, this site could be beneficial. Posting a job in a local community costs $70, and the postings will stay active for 45 days. |
| | This site connects candidates and employers from California. It provides job-related assistance and free job posting options, which every employer would appreciate. |
| | This one is the same as JobsInOakland.com but for a broader audience. It connects applicants and employers from California and provides various job tools. |
| | This site is a large one, and it offers job-related services for both applicants and employers from California. There are job searching and job posting options, and the site is powered by jobcase.com. |
Where to post jobs in Oakland?
SimplyHired – This site offers free job posting and job searching. SimplyHired only charges when you want to proceed with a candidate. So, it's a cost-efficient and handy hiring tool for anyone looking to hire.
ZipRecruiter – This site grew from only a job publishing tool to a multi-job-service site. ZipRecruiter offers various hiring assistance for employers. Companies can post directly to this job board. Plus, this site adds postings to more than 100 other job boards.
Indeed – This is a popular job-related site that assists both sides. Indeed comes with various tools, such as setting up job alerts, resume uploading, and job posting. So, it caters to both sides. Employers can add their postings for free and only pay if they want better job posting visibility.
Employment Statistics
The median income for Oakland, California, is $52,962, with a current unemployment rate of 7.7%. The recent job growth in Oakland is 1.4%, and the future job growth prediction (next ten years) is 35.3%. The minimum hourly wage in Oakland is $14.36.
Oakland Job Posting FAQs
Where can I post my job for free in Oakland?
Having some free job posting sites in Oakland can benefit any local employer. These sites can help you attract local talents and spread the word about your open position. Check out CalJOBS and California Job Department for some free job posting options.
How can I promote my job in Oakland for free?
Check for local social media sites. A cost-efficient way to attract local candidates is to add your job posting to local social networks. For example, the Oakland Jobs Facebook Group could be a handy choice. The other free job promotion option is to use your company's social media. By engaging daily with followers, you are spreading the word about your company and having a chance to promote your new job opening at no cost.
What is the job outlook in Oakland?
The recent job growth in Oakland is positive (1.4%), so this could indicate new job opportunities in the future. Oakland has a job growth prediction in the next ten years of 35.3%, higher than the national one. But, employers should actively track job market changes and plan their hiring according to the found data.
What do job candidates expect from employers in Oakland, California?
Candidates in Oakland expect a fair hiring process. It would be nice to show applicant appreciation, just as you show employee appreciation. This way, you invest in good collaboration even if you decide not to hire a candidate. Also, try to update your candidates during the hiring process and inform them about the hiring length.
Is it hard to find talented job applicants in Oakland, California?
If you're struggling to find talented applicants in your area, don't be desperate. This is expected as talented people often are hard to find. So, try to always actively hire, and if you bump into a candidate you like, seize it and offer them a position within your company.
How long does it take to fill a job in Oakland?
Finding a new employee can take some time. The hiring process is often long and depends on various factors. Things like the size of your company, number of applicants can majorly impact the hiring length. So, be patient and persistent. So, be patient and persistent. Remember that all your waiting will be worth it once you hire your new team member.
Where do small businesses post jobs in Oakland?
Having various free job posting sites and non-free ones can help any small business in Oakland. That's why we gathered some handy job-related platforms and created a go-to shortlist to help you out. So, check out these hiring resources and find your next hire soon.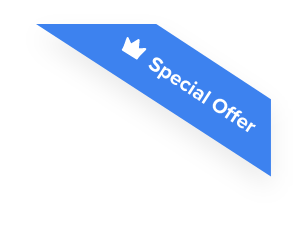 Joshua F.
Redline Electric & Solar

"The best recruiting platform on the market! VIVAHR allowed us to create a dashboard and applicant experience like no other!!"
Get more applicants from the
Best Job Boards
Post for free to 50+ job boards
Unlimited Job Postings
Unlimited Applicants

Job Fairs in Oakland
If you're looking for job fairs in Oakland, that's good. These events present an opportunity to find local talents and broaden your talent pool. Job fairs come with many job-related benefits, and we gathered a few of them.
Having a chance to evaluate applicants in real-time
Building corporate relations with employers from the same job field
A possibility of having a shorter hiring process
What Job Fairs are there in Oakland?
Checking out the upcoming job fairs in Oakland can help you achieve successful hiring. These events often happen regularly, so you can plan your hiring process around them. Another great thing is that you can attend both virtual and offline job fairs.
Tips to help a business find and hire employees more efficiently in Oakland
It's not enough to just add your postings to free job posting sites. You should design a hiring plan. By knowing the common pitfalls of the hiring process and having some side tips, you could have a better quality hiring experience. So, check out the following reminders we created to assist you.
How to Optimize Your Job Board Posting to attract job candidates in Oakland, California
Investing your time in making an engaging job posting can really bring many benefits to your company. Job posting optimization consists of some crucial steps that you should pay attention to. We wrote down these to help you find talented people when posting to free job posting sites and paid ones.
Describe your company goals. Every company has a story, so share it with your potential candidates. Let them know about your company culture and how they could make an impact working within your team. Remember to keep this part precise and short.
Descriptions matter. Having a well-written job description goes a long way. Create an eye-catching job description by including requirements and duties, and use bullet points and keywords. Bullet points can make your posting stand from the crowd (proven fact). Also, check out our FREE 50+ Job Description Templates for side help.
Tell your candidates where to apply. Providing precise application details at the end of your posting is mandatory. If you own a website, try adding the Jobs tab within it. This way, you could have better chances of attracting more candidates.
Choose quality ATS. Did you know you don't have to work all the hiring by yourself? We created VIVAHR, an intelligent applicant tracking system to help you out. Our software can attract A-Players for you and add your job postings to 50+ job posting sites. Learn more about it and GET STARTED.
Related Job Posting Sites in California