Do you want to compile an amazing job description? Perhaps finding a suitable employee for your company seems like a difficult task? We've got you covered with our FREE SEO Manager Job Description Template that has everything you need, from duties and responsibilities to the skills one needs to be a successful SEO Manager.
Try using our Job Description Template, you can easily combine it with our VIVAHR software for the best results possible. You can change and add anything you want in this template in order to fit your needs and create the most appealing job description for your company which you can then add to job posting sites.
What is an SEO Manager?
An SEO manager is someone who is responsible for creating and editing content that contains popular keywords that will bring a website more traffic. They are also responsible for conducting keyword research and using analytical tools to measure the success of a campaign and see how effective those keywords are.
When interviewing SEO managers try to look for candidates with a good success rate that is communicative, avoid people who lack leadership skills and SEO practices.
Related Job Titles for SEO Manager
SEO Specialist
SEO Analyst
SEO Executive
The Top SEO Manager Skills
Having an analytical mindset is crucial when working as an SEO Manager. You must competently assess the results and performance of a marketing campaign and generate insight for a better course of action for the next campaign. An SEO Manager should be able to read, trach, report and analyze core KPIs and metrics by using data analysis. All the relevant findings can help you improve your overall strategy.

A good SEO Manager knows how to conduct well-rounded and in-depth research in order to create keyword portfolios and gather data and the online behavior of the target audience. This will help you create marketing strategies that best fit the goal of the company or campaign.

I​​n order to do this job successfully, you must know how to use certain SEO tools. Tools such as keyword tracking tools, performance measurement tools, and analytical tools. This can vary from Google Analytics and Search console to Keyword Discovery and MOZ. When gaining experience in this field of work you should be able to use as many tools as possible and pick your favorite behavior to work in.

Basic knowledge of HTML/CSS is a must and will give you the advantage to perform better. You should also stay up-to-date on trends and always stay in sync with what the users want.

An SEO Manager should have excellent communications skills in order to contribute more interactions and traffic for the client's website or social media. Being good at communication can also help you have a better relationship with other SEO analysts or specialists, as well as, the social media team with which you will be working closely. An SEO manager is also in charge of overseeing content and editing it or creating it, you must have the ability to deliver and write this content keeping in mind that it is comprehensible to the target audience.

Leadership and Time Management Skills

SEO Managers are in charge of overseeing a team of SEO's and are expected to work well with the social media team and clients in the company. Great leadership and organizational skills are beneficial and expected. You must be authoritative but approachable and understand the importance of motivating teammates and meeting deadlines.
SEO Manager Job Description Template (Free)
We are currently looking for an SEO Manager who is excellent at researching and implementing trending keywords in order to bring more traffic to our client's website. In this position, you will be expected to communicate with clients and the social media team when identifying goals and optimization plans. You will also be responsible for conducting research and using analytical tools that help you measure the success of a campaign or indicate if the campaign is performing well. Analyzing content, editing, and creating it should come naturally as well as knowing how to reach viewing targets.
To become a successful SEO Manager you must stay on top of industry innovations and trends, have great communications skills, and have a good understanding of how to incorporate keywords into quality content for social media and websites.
SEO Manager Duties & Responsibilities:
Researching keywords that are trending in order to implement them into the campaign
Editing and creating content that will include all the popular keywords
Using analytical tools in order to measure the success of a campaign
Working with a social media team to establish plans and goals
Optimizing marketing campaigns with SEO tools
Meeting deadlines for campaigns
Creating and presenting an SEO plan to clients and the social media team
SEO Manager Requirements:
Bachelor's degree
Completion of SEO training or certificate
Great knowledge of analytical software.
Excellent communication skills (both verbal and written).
Proficiency in HTML/CSS.
On top of new trends and industry innovations
Works well under pressure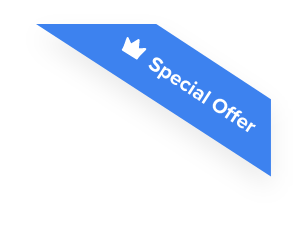 Joshua F.
Redline Electric & Solar

"The best recruiting platform on the market! VIVAHR allowed us to create a dashboard and applicant experience like no other!!"
Get more applicants from the
Best Job Boards
Post for free to 50+ job boards
Unlimited Job Postings
Unlimited Applicants

Sample Interview Questions For SEO Manager
Once you gather all the received applications, you can use these sample interview questions for an SEO Manager. Candidates who give you the answers you think fit the company's ethos best should probably move on to the next stage of the hiring process. With these questions, you will easily identify potential candidates. In case you want some more questions to check out these questions from the hiring experts list of questions.
Personal 
How did you become an SEO Manager?
Would you improve anything with our current content?
What can you provide for this company?
Human Resources
How do you make sure you have a well-functioning team?
Have you ever had an unpleasant situation with a client or colleague, how did you handle it?
How do you handle an unsatisfied customer?
Management
How would you manage a team of SEOs?
Describe a time you used your skills to improve the usability of a digital asset?
How do you prioritize your work? What does your working day look like?
Technical Skills and Knowledge
Are you familiar with using Google Search?
Do you have relevant previous experience?
How would you measure the success of a project you were given? Which metrics do you use?
What are the Educational Requirements For an SEO Manager?
To become an SEO Manager, you don't necessarily need a bachelor's degree, however, it is a plus. Acquiring a bachelor's degree in anything relevant from business and advertising to marketing and communications is a great start. You can also earn a certificate with a relevant reputable institution. Another great thing to do is to always go to conferences and webinars. This will help you stay in the loop of this ever-changing industry.
How Much To Pay an SEO Manager When Hiring
The salary of an SEO Manager varies based on the previous job experience and education as well as the location (state/city) of the office or company they are employed in. SEO Managers usually earn from $24,000 to $101,000 per year, and their median annual salary is around $$69,629. The hourly wages range from $12 to $49, and the median hourly pay is $33.
Frequently asked questions about SEO Manager
In what industries do SEO Managers work?
People who work as SEO's are needed in a lot of industries. Most of the job offers are in the marketing industry, they work on things such as marketing campaigns, brand awareness, sale campaigns, and so on. They can work for a company or a freelancer.
What is the job outlook for an SEO Manager?
SEO Managers can expect an excellent job outlook. The demand for this position keeps on growing more and more every year. A strong understanding of SEO can get you a long way. Perhaps you won't become an SEO Manager right away but you can always work your way up in the company.
What kind of training and certifications does an SEO Manager need?
Usually, an employer will ask you about your previous experience, you should be able to provide some background experience or maybe a certificate from a reputable organization. Other forms of experience that are also a plus are relevant college courses and training via conferences and webinars. Search engines are constantly changing so you should always make sure to stay on top of things.
What tools does an SEO manager use?
Some of the tools that SEO Managers use include SEO Spider, Google Search, Moz Pro, SEOQuake, and many more. The tools you use are up to you, something might work better for you than for other SEO Managers.
Similar Job Descriptions as SEO Manager