When you start searching for your next employee, there are several things you need to focus on. No matter what the job is, you should learn about the main skills, responsibilities, duties, and requirements of a given job title. In this article, we will be presenting you the skills, responsibilities, duties, and requirements of a Charge Nurse. Our goal is to make your hiring process as easy as possible and that is why we created this FREE Charge Nurse Job Description Template.
You can modify it according to your specific needs and job details, as well as combine it with our VIVAHR Software. Read on and find out everything you should know about the Charge Nurse!
What is a Charge Nurse?
A Charge Nurse is a registered nurse with excessive experience and leadership skills. They are responsible for efficient, smooth, and organized flow within the medical facility they work in. They have a supervisory role and represent authority among other nurses. Charge nurses manage and coordinate a particular department in the facility during their shift, order and assign tasks and patients to nurses, admit and discharge patients, order supplies and perform other administrative tasks, evaluate the staff performance and create budget and schedule.
They occasionally lead seminars and courses to educate new staff members and introduce them to protocols and rules. Even though they mainly deal with paperwork and administration, they also take care of patients.
Related Job Titles for Charge Nurse
Nurse Manager
Registered Nurse
ER Nurse
The Top Charge Nurse Skills
| | |
| --- | --- |
| | |
| | As workers who lead the entire department in a healthcare facility, the most important and obvious trait is leadership skill. The leader works together with a team, motivates and encourages them. Charge Nurses are usually the most hard-working and dedicated ones in a department. |
| | Charge Nurses and other members of medical staff deal with various types of patients during the day. Misunderstanding or miscommunication can often lead to a collapse of responsibilities and inadequate treatment of patients. Therefore, Charge Nurses should be able to express their thoughts and demands accurately to avoid any kind of additional accidents. |
| | Charge Nurse is not a Charge Nurse for no reason. Such a responsible position is gained through years of advanced education, practical knowledge and, experience. Only the ones with a very specific set of traits are suitable for this role. Charge Nurses should be self-confident, aware of their knowledge and the importance of the role they are entrusted with. |
| | When it comes to organization skills, Charge Nurses need to manage and organize their time and schedules in order to get all duties done. They would also have to create timetables and schedules for nurses that they are responsible for. Along with that, they would often have to juggle loads of administrative, financial, and patients' paperwork as well as taking care of emergencies and not letting anything wrong happen. |
| Problem-Solving and Fast Thinking | Charge Nurses are ought to stay sharp-minded and focused throughout the day to be able to solve any problem that may occur. They handle the whole team and patients in situations that are usually filled with tension and pressure. Being able to think fast and provide immediate and appropriate decisions is a valuable quality. |
Charge Nurse Job Description Template (Free)
Our hospital and medical staff are excited to announce that we are looking for an experienced and licensed new Charge Nurse to hire! As a Charge Nurse, you would have several essential responsibilities and duties. You would be in charge of order and efficient management in a particular department and its employees within the hospital. You would supervise and evaluate staff members, keep track of their improvement, appropriate actions, and possible mistakes. Further responsibilities include assigning various tasks and patients to nurses, admitting and discharging patients, ordering supplies, creating yearly budgets, timetables and schedules, handling patients' paperwork, and other administrative tasks.
Our ideal candidate for a new Charge Nurse should be both a medical professional and a leader. Leadership skills are obvious in this position because you will be in charge of the whole department and lead them through difficult or challenging situations. Great communication skills are closely related to leadership skills because a Charge Nurse should be able to express every thought or demand in the right and accurate way. Being confident, organized, dedicated, and hard-working are all some valuable traits that we are looking for. If you see yourself taking care of patients and being in charge of all points mentioned above, you may be the perfect match for us!
Charge Nurse Duties & Responsibilities:
Organize efficient flow within the medical facility
Supervise staff members and their actions
Evaluate staff members
Assign various tasks no nurses
Assign patients to nurses
Take care of patients and monitor their recovery
Manage patients' paperwork and records
Create timetables and schedule
Order supplies
Lead seminars and courses to introduce protocols and rules to new staff members
Report any inconvenience regarding patients' care, work environment, or co-workers performance
Perform other administrative tasks
Communicate with doctors and other departments
Charge Nurse Requirements:
Bachelor's or Associate's degree in medicine or nursing
Valid license as a Registered Nurse
5+ years of experience in a regular nursing job
Leadership skills
Communication skills
Organization and time management skills
Calmness and focus
Understanding and empathy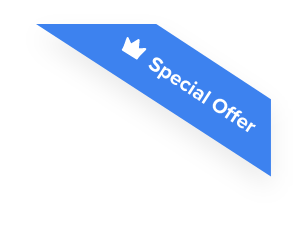 Joshua F.
Redline Electric & Solar

"The best recruiting platform on the market! VIVAHR allowed us to create a dashboard and applicant experience like no other!!"
Get more applicants from the
Best Job Boards
Post for free to 50+ job boards
Unlimited Job Postings
Unlimited Applicants

Sample Interview Questions For Charge Nurse
Once you gather up all the received applications, you can use these sample interview questions for Charge Nurse. These can help you narrow down your options and pick the most suitable candidate for the job.
Personal 
Could you tell us more about yourself?
What are your interests outside of work?
Have you always known you wanted to become a nurse?
Human Resources
How many years of experience do you have in other facilities?
Why did you choose our hospital?
What is your idea of a typical day in the hospital?
Management
Where do you find the motivation to keep going and how do you motivate others?
How do you calm yourself down in stressed and overwhelming situations?
How would you manage administrative work and clinical care?
Technical Skills and Knowledge
Describe a situation when you successfully took care of a patient in critical condition.
What kind of behavior is prohibited at the hospital and how would you deal against that?
How would you conduct a conversation with the patient's family who is dissatisfied with the care provided?
What are the Educational Requirements For a Charge Nurse?
For a start, a Charge Nurse needs to obtain an Associate's Degree in Nursing or Bachelor of Science in Nursing. The second step to becoming a Registered Nurse is to pass all necessary exams in a particular state. After becoming a Registered Nurse, a future Charge Nurse should focus on gaining experience (3+ years) and developing leadership skills to be promoted.
How Much To Pay a Charge Nurse When Hiring
The salary of a Charge Nurse mostly depends on the experience and type of medical facility they work in. The average annual salary goes from $39,000 to $83,000. The median annual salary is $64,935. Hourly pay goes from $20 to $40, and the median hourly wage is $31.
Frequently asked questions about Charge Nurse
How long does it take for a regular nurse to become a Charge Nurse? 
Becoming a Charge Nurse takes at least 3+ years of clinical nursing experience.
Do Charge Nurses take care of patients?
Yes. Administrative work and supervisory roles are not the only things Charge Nurses are responsible for. They take care of patients and monitor their recovery as much as other nurses.
What is the average annual salary for a Charge Nurse?
The average annual salary for a Charge Nurse is approximately $64,935.
Similar Job Descriptions as Charge Nurse