LinkedIn pricing, features, FAQs, pros, and cons
What is LinkedIn?
LinkedIn is the largest professional social network globally, and it has also become a significant source of job openings. It may be utilized to find outstanding applicants or pay to advertise their available positions on the site.
LinkedIn is for anyone and everyone who wants to take their professional life more seriously by looking for new opportunities to grow their careers and connect with other professionals. Whether you're a marketing executive at a major corporation, a business owner who runs a small local shop, or even a first-year college student is looking for their first job after graduation.
You may think of LinkedIn as the high-tech version of a conventional networking event, where you meet other professionals in person, exchange business cards, and speak about what you do. It's like a massive online networking event.
Pricing
Anyone who wants to build and maintain a professional presence online may join LinkedIn for free.
LinkedIn offers a variety of subscription plans, including LinkedIn Premium and Indeed Plus. LinkedIn Premium comes with an enhanced profile, a LinkedIn Job Search Guarantee, and several other features designed for executives. Indeed Plus provides access to job search tools, sourcing candidates, hiring trends, and more. Let us know your preferred subscription plan so we can best create your experience.
Review
Despite some well-founded complaints about the design and quality, LinkedIn is the most critical cross-industry professional network available. Everyone serious about their career should register.
LinkedIn is the most popular online platform for creating a professional network, discovering new job prospects, and advancing one's career. Even though the service is far from ideal, everyone over the age of 20 with job ambitions should have a LinkedIn account. The service should reduce the number of emails it sends and stop sending scripted emails as invites to connect.
LinkedIn, which was founded in 2003, is a social networking site for professionals. LinkedIn is a combination of a professional networking platform, a social networking platform, and a job board. It's a place to go to meet new people, regardless of whether you know them. LinkedIn may be used to replace conventional business cards, which are nearly always out of date after a year. You may keep in touch with people from previous employment, volunteer work, schools, and professional groups through LinkedIn. LinkedIn makes it mandatory for them to maintain their contact information up to date.
Highlights
Improve Your Business's SEO Profile
Cost-Effective Networking Path
A Simple Way To Stay Current In A Specific Industry
Get Valuable Data On Your Target Demographic
Platform To Provide Niche Expertise
Establishing credibility quickly
Workplace Environment
LinkedIn Learning is an integrated learning platform.
Limitations
A Large Number Of Spam Messages
Must Devote A Significant Amount Of Time
Make Sale Connections
Interactivity is limited in comparison to other networks
Connections are not always made in real-time.
Unverifiable claims are also made.
Platform Searches Can Lead To Negative Personal Data Expensive Advertising Expenses Premium
Account Prices Get High If You Choose To Pay Monthly
Reputation
It's hard to find a service that doesn't have any negative reviews. Linkedin has received some mixed reviews on all the review sites, though the majority are positive. On TrustPilot, Linkedin is rated 1.7 out of 5. On Truth Radius, it is rated 8.4 out of 10. Capterra's rating is 4.5 out of 5. G2 rate it 4.4 out of 5.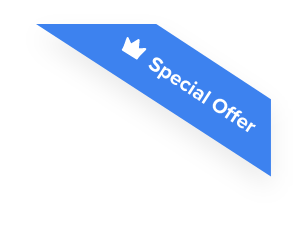 Joshua F.
Redline Electric & Solar

"The best recruiting platform on the market! VIVAHR allowed us to create a dashboard and applicant experience like no other!!"
Get more applicants from the
Best Job Boards
Post for free to 50+ job boards
Unlimited Job Postings
Unlimited Applicants

How to Post a Job on LinkedIn:
Create an account or log in to your existing one.
In the top-right corner of the LinkedIn home page, click "Join now" or "Sign in."
1.Create an account or log in to your existing one.
In the top-right corner of the LinkedIn home page, click "Join now" or "Sign in."
2. To post a job, go to "Job Posting."
This may be done by clicking the tile symbol in the upper right corner of your LinkedIn page, then "Post a job," or by clicking "Post a free job" directly below the tile icon.
3. Fill out the online form.
Click "Get started for free" after entering some basic information about your job opening.
4. Fill up the blanks with a job description.
LinkedIn may offer a template for you to utilize, depending on the job you're advertising. You can modify the template, leave it as is, or completely rewrite it. Add skill keywords and a "how did you hear about us" option after you're pleased with your job description, then click "Continue."
5. Include a means for candidates to get in touch with you.
You may choose how candidates apply for your position on the next page, whether it's by email or through an external website. You may also include some pre-employment screening questions in your job posting. When you're happy with your job posting, click "Post job for free."
Add any screening questions. Linkedin recommends adding at least three questions.
Choose to auto-rate job candidates based on "Must Have" qualifications
LinkedIn Integrations
CRM integrations for LinkedIn extract all of the juicy data that is in the public domain like job titles, links to contact profiles, business names, and website URLs and transfer it directly to your existing CRM system with the touch of a button. This data is then available to be utilized to create leads, convert customers, and make money.
LinkedIn vs. Ziprecruiter
LinkedIn and ZipRecruiter are both job search websites that offer jobs to their users. The two sites work with different approaches, so it is suitable for an individual user to compare them before deciding on the one they would like best. They offer similar services to their users, with some critical differences in how they operate. On LinkedIn, you can search based on company size or location, while Ziprecruiter allows users to specify various preferences, including salary range and specific skills desired. Additionally, there is no limit as far as social media interactions go – you can have unlimited connections!
It's crucial not only which platform best suits your needs but also what aspect of searching makes it most manageable for one person versus another. Both providers provide valuable tools that will afford any user success if utilized correctly, so take some time to decide which service would be better suited for them.
LinkedIn vs. Monster
Monster and LinkedIn have the same essential function: to connect employers with candidates. Monster, however, is a global job platform that works with both job seekers and employers in over 50 countries. LinkedIn, on the other hand, is a social network that connects people for career-related purposes. LinkedIn offers its members various paid job posting plans that range from $279.00 to $3,000.00 per month, depending on how many people are following your company.
LinkedIn vs Glassdoor
LinkedIn and Glassdoor are two of the world's largest job posting and recruitment platforms, with millions of companies and job seekers trusting them. Our in-depth analysis of the two sites can assist you in determining which platform is ideal for your employment requirements. Employers may profit from LinkedIn and Glassdoor in different ways. While LinkedIn's vast network of professionals enables highly focused candidate searches and job advertisements, Glassdoor distinguishes out with appealing employer branding options. Both LinkedIn and Glassdoor are unlike other job sites. One is a professional social network, and the other is an employer review site that provides complete employer branding solutions. Employers can post jobs on both sites. However, Glassdoor requires that they do it through Indeed.
LinkedIn vs CareerBuilder
Since the 1990s, thousands of job searchers and businesses have utilized CareerBuilder, a well-known portal. Linkedin is a popular professional networking platform that both companies and job seekers utilize. If you're unsure which platform is ideal for you, we compare and contrast what these two have to offer. Millions of companies worldwide rely on CareerBuilder and LinkedIn to identify and recruit the top talent in every sector. Your choice may be influenced by the size of your company, your hiring requirements, and your budget. We propose that you carefully examine all of the features of each platform and test both products to see which one you prefer.
LinkedIn vs. Indeed
Indeed and LinkedIn are two of the most popular job search engines on the internet. If your company is looking for new employees, you've probably considered utilizing one of these sites to post job openings, so we've compared them to help you decide. Your preference and industry may influence your decision between LinkedIn and Indeed. Because anybody can use Indeed, your job ad is likely to get greater exposure, but LinkedIn is still a good option if you're looking for skilled experts.
Frequently Asked Questions
What is the cost of LinkedIn?
The maximum daily cost of a LinkedIn job post is 1.3 times your daily pay-per-click budget. For example, if your daily budget is $100, you may be charged $130 each day. Pay-per-click advertising allows you to establish a budget and only pay when people click on your ad.
Is LinkedIn a job board?
Although LinkedIn has a job board as part of its offerings, it is primarily a professional and business-oriented social networking site.
Who started LinkedIn?
LinkedIn was founded by Reid Hoffman and a team of founders from Socialnet.com and PayPal in 2002.
Where is LinkedIn's corporate office located?
Sunnyvale, California, United States.
Is there a cost to use LinkedIn after the free trial?
After you claim your free trial, it will expire precisely one month later. If you don't cancel your trial before it ends, it will convert to a paid membership, and your card will be charged.
How do I cancel my LinkedIn subscription?
Click the Me icon at the top of your LinkedIn homepage.
Select Access My Premium from the dropdown.
Click the Manage Premium account button on the right rail.
Under Manage subscription, click Cancel subscription.
What is the length of LinkedIn's free trial?
It lasts for one month.
Does it cost money to try out LinkedIn?
Signing up for LinkedIn is free, and many of the features are available to all account holders, so you can make use of the majority of the services it provides. You may upgrade to a premium account for a monthly charge to access extra features and communication choices.
How does LinkedIn work for employers?
When you pay to promote a position on LinkedIn, it Shares your job across its 500 million+ professional networks, making it available to everyone on LinkedIn. Uses the "Jobs you may be interested in" function to email and show the ad to possible applicants whose skills and location match the job description.
How do you contact LinkedIn?
Select Help from the dropdown menu by clicking the Me button at the top of your LinkedIn homepage. In a new tab, click Open Help. At the bottom of the Help Center page, click Contact Us. If a person is available, you may also click Live chat at the bottom of the Help Center page to talk with them live.
How does LinkedIn make money?
According to its quarterly SEC filings, LinkedIn makes money through its talent solutions, marketing solutions, and premium subscriptions—in other words, by selling advertising, recruiting services, and membership privileges.
What is the cost to add your job posts at the top of the results with LinkedIn?
The maximum daily cost of a LinkedIn job post is 1.3 times your daily pay-per-click budget. For example, if your daily budget is $100, you may be charged $130 each day. Pay-per-click advertising allows you to establish a budget and only pay when people click on your ad.
Any tips or ideas on how to sign up for LinkedIn outside of the U.S.?
This is made extremely simple via LinkedIn. During the posting procedure, enter in the name of the location where you want to post a job, and LinkedIn will tell you if it accepts job posts there.
How can you use LinkedIn to post to other job boards?
To post a job on LinkedIn, go to your LinkedIn homepage and click the Jobs icon. To post a job, click the button. If you're a Recruiter customer, you may be sent to a website that lists the various contract choices you're associated with.
Is LinkedIn legit?
Because of the digital trust that LinkedIn has built, most users believe that everyone who uses the site is a professional and are thus less cautious than they are on other social networking platforms, leaving them even more vulnerable to LinkedIn scams.
Is LinkedIn an ATS?
LinkedIn has even simplified the process of applying for jobs online, but it is not an ATS. However, LinkedIn does integrate with VIVAHR. VIVAHR makes it easy with a modern recruiting software that helps you hire great employees and keep them happy. Post to 50+ job boards with the click of a button, customize your applicant scorecards, automate nurture actions for your candidates, and more!
What job boards does LinkedIn post to?
Some job boards and other websites will syndicate your job postings or allow them to be aggregated on other job boards. LinkedIn jobs are not yet aggregated.
What job boards does LinkedIn post to outside of the U.S.?
Indeed Worldwide
Jooble
CareerBuilder International
CareerJet
Go Abroad
Is LinkedIn any good?
"Yes," is the quick response. Even if you don't plan on spending much time on LinkedIn, or any time at all, it's worth spending 30 minutes or so to complete your profile. Recruiters and hiring managers look for applicants on LinkedIn.
Who is LinkedIn owned by?
In June 2016, Microsoft revealed its intention to purchase LinkedIn for $26.2 billion. Since December 2016, LinkedIn has been a wholly-owned subsidiary of the corporation.
How to delete my LinkedIn Account?
Tap your profile picture > Settings > Account preferences.
Tap Close account under Account management.
Tap Continue to proceed with closing your account.
Tap the reason for closing your account and tap Next.
Enter your account password and tap Done.