Indeed Pricing, Features, Frequently Asked Questions
What is Indeed?
Indeed is a free job-seeking website that allows you to submit your resume, set up job alert emails, search for positions, bookmark them, and apply to them immediately. Employers can post positions directly to Indeed that may not be accessible anywhere else. This site features all job postings from major job sites, newspapers, organizations, and business career pages.
You may apply for jobs using the Indeed app no matter where you are. This is significant since you will submit applications ahead of time and receive job notifications on your phone. You may also save jobs you discover so you can apply for them later after you've reviewed the criteria.
Indeed.com is a global employment search engine that caters to both job seekers and businesses. It is available in over sixty different countries and twenty-eight other languages. The website is created using Google-like search engine algorithms, allowing job searchers to search for and apply to jobs that match their talents, experience, knowledge, and career path smoothly and efficiently.
Employers, meanwhile, may utilize the site to identify candidates who meet their employment criteria. The site serves as a complete hiring solution for agencies and businesses that use online and offline techniques to locate qualified personnel.
Employers may post positions, interview, and hire their chosen candidates, while job seekers can upload a résumé on the site and receive email notifications when new job posts become available.
Pricing
There are tons of different ways you can list jobs on Indeed. Each one is free or sponsored, which means we'll display your ad to a larger audience for a cost. It's only $5 per day if you're looking to reach more business-to-business (B2B) and business-to-consumer (B2C) candidates. And it's just $15 per day to get even more eyeballs on your job ads.
Overall Review of Indeed
Indeed is one of the world's most popular employment sites, with many businesses and job seekers putting their confidence in it. The platform offers many fantastic features, the most notable of which are the 250 million monthly unique visitors and the built-in skills evaluation tests that businesses may include in job postings.
However, the site appears to have a mixed online reputation among reviews and customers. Although the free job posting option is excellent, these job postings are soon replaced by fresh ones, requiring sponsorship to get any traction.
Indeed.com is the site where we advertise current job vacancies. Because only the HR department has access to post positions, it is only used by one department. It's simple to use and inventive; their team is constantly experimenting with new methods to show jobs. Indeed.com gets current job listings from our career portal automatically.
Indeed.com is ideal for HR departments to use to advertise current job opportunities. Processes can be automated for firms that have employment boards.
Employers can post positions for free on Indeed.com, but exposure is not assured.
Features of Indeed
Indeed is the leading job board in the United States. It features tens of thousands of jobs from all industries, from startups to Fortune 500 companies. When you visit the site, you can use a built-in skills assessment to determine what roles you are qualified for. It's powered by a social network where job seekers can connect and make friends in the community. Employers can access 175 million resumes on Indeed. They can also post new jobs and recruit employees through Indeed.
Sponsor Job from Career Sites
Large Scale Hiring
Aggregates Jobs Listings
Email Job Alerts
Free Job Postings
Global Talent Pool
Heavy Traffic
Network/System Integration
Because sponsored positions are promoted and displayed below or above free job ads, they help businesses and recruiters attract more qualified applicants. One advantage is that employers only have to pay Indeed.com when visitors or job seekers click on their sponsored job post. A membership fee is not required to sponsor a job.
Sponsored Jobs display more frequently in search results and do not fade away over time like free listings. That's significant, primarily if you're recruiting in a competitive field. Because a sponsored job ad has more staying power than a free* one, you're more likely to get more qualified applications.
After entering employment data such as your job title, description, and location, you'll have the opportunity to sponsor your position.
After you've finished advertising a job, you'll be sent to the Sponsor Page, where an estimating tool from Indeed may help you figure out the best budget. Sponsoring a job necessitates a daily budget, which Indeed estimates based on the performance of jobs similar to yours.
A larger budget will usually attract more applications. We won't offer an estimate if we don't have adequate information on tasks like yours.
Limitations
Indeed is a helpful tool, but it can't guarantee that you will find success in the job market as there are limitations and shortcomings of Indeed worth noting. For instance, your posting might not show up on searches if they're expensive or have too many typos; this could render them useless even though someone might be looking for positions just like yours! Our research shows that employers find it difficult to make hiring decisions without an interview. This is because most resumes don't provide the company with all the information it needs to make a better decision about you.
A monthly membership is required to access the resume database.
Free job postings are less visible.
There is no email support.
You can't delete emails that have already been sent; you can only archive them.
Some businesses may bombard you with demands.
Indeed is a no-frills job search engine. The navigation and style aren't as appealing as other sites. There are few supplementary resources, which makes it somewhat redundant if you already use other sites.
The Reputation of Indeed
Indeed has a reputation for being the first place employers go to advertise job openings, but its rating on review sites is below average. Trustpilot has given it a 3.1/5 rating, ConsumerAffairs has given it a 3.9/5 rating, and SiteJabber has given it a 3.5/5 rating. Truth Radius has given Indeed a rating of 8.5 out of 10 and 4.5.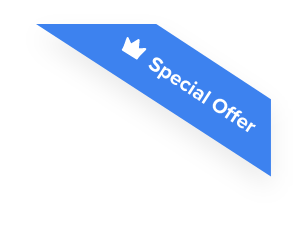 Joshua F.
Redline Electric & Solar

"The best recruiting platform on the market! VIVAHR allowed us to create a dashboard and applicant experience like no other!!"
Get more applicants from the
Best Job Boards
Post for free to 50+ job boards
Unlimited Job Postings
Unlimited Applicants

How to Post a Job on Indeed
1.  On the home page, choose "Employers / Post Job."
To post a job on Indeed, go to the home page and select "Employers / Post Job" in the upper right corner.
2. Make a user account.
To establish an employer account, enter your information and click "Continue."
3. Fill in the job specifics.
After filling out the details for the position, you wish to advertise, click "Save and continue" to the next stage. You'll be able to personalize the application and screening process as well.
4. Your job posting will be reviewed before being posted.
After you've entered the job details and set the application and screening processes for your job ad, click "View Preview" to double-check that the information in the listing is correct, then "Confirm" to publish it.
Indeed vs. Google for Jobs
Google has reclaimed the #1 place in search by compiling job postings from (nearly) all job sites into the Google for Jobs widget, which matches users' search intent. Indeed does not use Google For Jobs to advertise its job openings. Indeed's results are no longer at the top of users' browsers since it does not connect with Google For Jobs.
Indeed vs. Monster
Indeed easily defeats Monster in the battle for job search dominance when it comes to the volume and variety of job postings accessible. Indeed wins out, in our opinion, for finding opportunities both internally and from other career sites, as well as being inclusive of a range of applicant types and working styles.
Indeed vs. Glassdoor
Indeed is arguably the better site to hunt for a job from the perspective of a job seeker. Indeed is a job board that also collects and cross-posts jobs from other job posting sites. Given the connection between the two firms, even job postings from Glassdoor clients show on Indeed. Indeed is a job search engine, whereas Glassdoor is a job site and platform that provides employer branding solutions and allows current and past workers to rate and evaluate businesses.
Indeed vs. ZipRecruiter
ZipRecruiter and Indeed are two of the most prominent job boards used by businesses to locate qualified candidates. Both platforms have gotten excellent ratings for their outstanding performance, and both job searchers and companies have given them positive feedback. The majority of users believe it to be user-friendly and effective in connecting potential employers with many experts. Indeed is the best option for firms with a limited recruitment budget that need to hire quickly. ZipRecruiter is excellent for growing companies with ambitions to scale and hire often.
Indeed vs. CareerBuilder
Careerbuilder is frequently used by employers who are advertising more serious opportunities that demand competent individuals. Indeed is the most cost-effective for businesses and allows for unlimited postings; thus, organizations with a high turnover rate for staff are more inclined to utilize it.
Frequently Asked Questions
What is the cost of Indeed?
The cost of posting a job on Indeed starts at $0 and goes up from there. The cost of sponsored job listings varies from $0.10 to $5 per click. Even if they don't apply, the cost-per-click is calculated for each job seeker who clicks on your ad.
Does Indeed have a free trial?
Indeed has a free trial, and it lasts for 30 days.
How can I cancel my subscription to Indeed?
Go to indeed.com/resume and sign in.
Click on the Subscription Management link in the upper right-hand corner.
On the right-hand side of the list of Subscriptions, select More.
Select Cancel Subscription from the drop-down.
Select Cancel Subscription.
How do you contact Indeed?
To contact Indeed, use this form.
How does Indeed work for employers?
Indeed is an excellent resource for companies and candidates because it allows all parties to find precisely what they're looking for.
When employers post a job on Indeed, they can choose their posting length and then enter their qualifications. Employers can also include any other terms or conditions of employment and pricing information while reporting jobs available on Indeed. Applicants can use this tool to search through the most current postings in their career field or geographic area with just a few clicks of a button. This saves both employers' and applicants' valuable time by significantly improving the efficiency of finding new opportunities.
What is the cost to add your job posts at the top of the results with Indeed?
Indeed is one of the most popular jobs search engines. They charge you for clicks on your ads rather than impressions, and many different rates depending on what type of ad or how much time it will be up before someone sees it, but sponsored posts cost employers a minimum of $0.10 per click; which can add up quick!
What is Indeed like as an ATS?
For most big organizations, applicant tracking systems (ATSs) are an integral component of the recruiting process. There are various applicant tracking systems (ATS) to choose from, but the basic tasks remain the same: organizing, tracking, and interacting with applicants. Most significant businesses invest in ATS solutions because of the number of recruiting they undertake and the accompanying volume of applications they get. Hiring at this size would be challenging without the usage of ATS technology.
Does Indeed post to sites outside of the U.S?
Yes, Indeed is available in over 60 countries and 28 languages, including 94% of global GDP.
How to cancel the free trial of Indeed?
Logging in to Indeed.
Clicking on the Resumes or Find Resumes section.
Clicking on your email displayed in the right corner.
Choosing the Subscription Management option.
Selecting More.
Clicking on Cancel Subscription to confirm your request.