Find Job Candidates in Modesto
Searching for new team members to join your company? That's exciting! Exploring job boards and free job posting sites in Modesto, California, could be a handy resource. But, before adding your job listing to various job platforms, you should design a precisely-written job description.
Check out the following questions as assistance for this step!
What type of employment do you offer? Part-time or full-time?
What qualifications do you look for in a candidate?
Would you like to hire someone with more or less experience?
Compiling a job listing with specific details could help you attract suitable job seekers for your company. After completing this step, post your job ads to numerous job boards in Modesto, or let ATS do it for you.
Ready for more hiring resources? Read on! 🙂
How to find job candidates in Modesto?
Discover job posting sites in Modesto, CA. Local job platforms can help you connect with job seekers from your area. But, don't neglect the potential of global job boards too.
Find about job fairs in Modesto. Local job expos present great networking and hiring places. You could meet local job seekers and connect with experts from your job field.
Optimize your job listings. One of the things that can help you seize applicants' attention is good job posting optimization. So, read on to find more details about this essential hiring step.
Job Posting Sites For Employers in Modesto, California
| | |
| --- | --- |
| | |
| | These online newspapers offer job posting sections for Modesto employers. The site provides three job posting packages: Basic $398, Advanced $573, and Premium $877. |
| | Employers can post jobs for free on this website. This job platform also helps job seekers find local employers and apply for job positions. |
| | This job board caters to the Californian workforce by providing various job posting packages. Employers can post jobs starting from $275 to $2,500. Also, there is the Featured Tag option with prices from $96 to $475. |
| | This job platform integrates with Jobcase, and it caters to both job seekers and employers in California. For additional information about job posting prices, it's best to contact the website. |
| | This job board allows CalChamber's members to post jobs for free. But, non-members would need to pay a fee to post their job ads here. |
| | Nonprofit companies can post job openings on this site for free. For non-member employers, the price for posting a job is $100. |
Where to Post Jobs in Modesto?
ZipRecruiter – This job platform lets employers post jobs, and it also generates job ads on other job posting sites. ZipRecruiter offers a four-day free trial for users to try out the software.
Indeed – This is one of the most popular free job posting sites currently. Indeed lets employers post their job ads free of charge, but it also offers an option for sponsored postings. This feature gets the listings better visibility in the search results.
Glassdoor – Catering to employers and employees, Glassdoor has become a well-known employment-related resource. Employees can anonymously share their experiences with companies, while employers can post job openings via Indeed integration.
Employment Statistics
The median household income in Modesto, CA, is $47,607, and the current unemployment rate is 8.6%. The recent job growth is 1.3%, and the future job growth prediction (next ten years) is 29.5%. The minimum hourly wage in Modesto is between $14 and $15.
Modesto Job Posting FAQs
Where can I post my job for free in Modesto?
Having a list of free job boards could come in handy when starting your hiring process. Check out sites such as Indeed, CalJOBS, and Learn4Good. These job posting sites provide free job posting options for employers.
How can I promote my job in Modesto for free?
Reach out to local social media groups. This could be a handy approach when you want to attract local job seekers without spending money. Search for websites such as the Modesto Area Jobs Facebook group.
Use the company's social networks. You can promote your open positions without spending a dime using your company's social media. Another great thing about this is you can engage with current followers and gain new ones.
What is the job outlook in Modesto?
The recent job growth in Modesto is positive (1.3%), and the future job growth prediction in the next ten years is 29.5%. However, employers should actively keep track of the labor market data shifts and adjust their hiring process to potential changes.
What do job candidates expect from employers in Modesto, California?
Offering precisely-written job descriptions is vital. But, job seekers also want to discover more about your corporate culture. So, always nurture your company culture and create a workspace where many applicants would like to join.
Is it hard to find talented job applicants in Modesto, California?
Spotting talents sometimes can be tricky. But luckily, there are some things you could try out and experience easier hiring. For example, try working on your talent pool. This way, you could recruit more smoothly when the actual hiring time comes.
How long does it take to fill a job in Modesto?
Setting estimated hiring duration can be tricky, as many factors impact the recruiting time. But, you can try out some things to speed up your hiring process. Using an applicant tracking system can automate your hiring, so you can skip sorting out candidates manually within the spreadsheets. This can result in overall shorter hiring.
Where do small businesses post jobs in Modesto?
Running a company is challenging and exciting! So, it's always good to have some job boards by your side where you can post job openings real quick. Check out the following list and see if some of the following job posting sites work for you.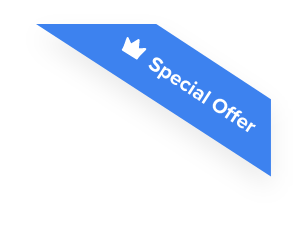 Joshua F.
Redline Electric & Solar

"The best recruiting platform on the market! VIVAHR allowed us to create a dashboard and applicant experience like no other!!"
Get more applicants from the
Best Job Boards
Post for free to 50+ job boards
Unlimited Job Postings
Unlimited Applicants

Job Fairs in Modesto
Job fair events present a connecting opportunity for companies and job seekers. If you're planning to visit some expos, here is the list of some job fair perks for employers!
Shorter recruiting time
A chance to build a brand awareness
Meeting and connecting in real-time
Getting to know other employers from your industry
What Job Fairs are there in Modesto?
Being up-to-date with current job expos available could help you organize your attendance. So, check out the list of the upcoming job fairs in Modesto, CA.
Tips to help a business find and hire employees more efficiently in Modesto
Numerous hiring approaches are available today, and they could lead to more efficient recruitment. That's a good thing because you can choose from various options and choose the strategies that work for your company. So, here are some tips for easier hiring!
How to Optimize Your Job Board Posting to Attract Job Candidates in Modesto, California 
Higher candidate conversion rates come with better job posting visibility, and better job visibility comes with job posting optimization. Here are some factors that can positively impact the optimization of your listings.
Share your company's story. Every company has a unique set of goals and visions. So, be sure to share yours with job seekers. People like to be a part of positive company culture, so use this to your advantage and grasp the attention of your future team members!
Add structure to job listings. It's vital to design eye-catching job descriptions. So, use bulleted lists and keywords to improve your job listings. For additional inspo, check out our FREE 350 Hiring Resource Templates!
Offer application details. It's always good to tell your applicants where and how to apply for a job opening. For example, you can link from the job listing to the company's Career/Jobs section for quicker navigation.
Choose your ATS. The hiring journey can become overwhelming sometimes. That's why we designed VIVAHR, intelligent software to address your recruiting pain points. Our ATS can post your job listings to 50+ job boards and attract A-Players for your company.
You don't need to rummage through job posting sites in Modesto alone anymore. Check out how we can assist you during your hiring journey and try out the best ATS for small businesses! 🙂
Related Job Posting Sites in California