Free Job Posting Sites
See which websites are the best places to post your job for free.
The Best Free Job Posting Sites
One of the most common requests we get from recruiters and growing companies is how to post jobs.  Finding the right place is the most important part of hiring.  Whether you are hiring for one position or several, getting started in posting your jobs on free platforms is a quick way to generate some great applicants.
To save you some time on where to post your jobs, we have come up with the best free job posting sites.  We will share with you the best way to post your jobs to get the most applicants from free sources in hiring.
To gain quicker traction in hiring, consider using the VIVAHR FREE ATS.  It's a tool to automate this process for you in your hiring needs.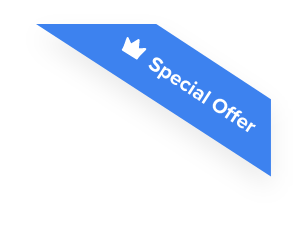 Joshua F.
Redline Electric & Solar

"The best recruiting platform on the market! VIVAHR allowed us to create a dashboard and applicant experience like no other!!"
Get more applicants from the
Best Job Boards
Post for free to 50+ job boards
Unlimited Job Postings
Unlimited Applicants

Best Free Job Posting Sites
If your posting a job for free on any of the sites below, use your ATS or VIVAHR to collect your applicants by plugging in the correct apply URL.  If your ATS allows you to track traffic sources, you can use our free job traffic campaign builder.
1. Snagajob
Has been around a very long time and offers a lot of SEO value in your job postings.  This tool allows you to build a career site and direct all applicants to their tool where you can manage and screen applicants.  Free version of this job posting tool allows you to post the jobs, but limits any ability to have automation and screen candidates.
Post your jobs for free on this up and coming free job posting platform.  Jora has international job posting ability.  Founded in '98 in Australia, it is relatively new to the USA, but a major player with experience in job posting software.
3. Jobspider
If you like the free classified job look, then you've found the right place. Fill out the information about your job and get your job listed in a board that is similar to Craigslist.
4. Jobinventory
This platform allows you to have unlimited job postings and visibility.  There is an XML feed requirement.  If you have VIVAHR, you can log into your settings and simply copy your generated XML feed url to publish your jobs automatically to Jobinventory.
5. ZipRecruiter
There is a paid version of ZipRecruiter, however, many ATS tools allow their job postings to syndicate to the ZipRecruiter platform to gain organic traction with their applicant database.  It will not get as many applicants as if you posted directly through ZipRecruiter, but it is a great alternative to get some visibility.  Remember, the trick is leveraging your ATS to push your jobs to their organic feed.
6. Activehire
Post your jobs fore free by adding your job description.  Based in Austin, TX, Activehire has thousands of resumes on site to match to your job posting.  Use their technology to instantly match to potential applicants.  Great method for posting your job to attract passive applicants who may have their resume stored in a database warehouse.
You can post your job for free through the LocalWork.com platform.  The job postings are free for the first two weeks of the trial.  No credit card is required and can be a good fit to try and see if the posting will gain traction through their network of syndication partners.
A couple tips about posting your jobs
Use the first paragraph of your job posting to promote what makes the company great.  Too many companies post their jobs and it's entirely one-sided.  Use the first paragraph to really sell the candidate.
Leverage the power of bullet points.  There is direct correlation to search algorithms ranking with job descriptions who have bullet points in their description.  The most bullet points, the better.  You'll have a higher likelihood of getting to the top of search results.
Don't use funky job titles.  Too many times we are getting creative about our job title. The problem with that is no one will be searching for it.  Create job titles that your ideal candidate is searching for.