Find Job Candidates in San Jose
Finding free job posting sites in San Jose, California, can be challenging. But, luckily, it is possible. That's why we decided to assist you during your hiring journey and ease you through the whole process. Check out the following questions, as they can be handy for your recruitment strategy.
What education do you expect from your candidate?
Do you want to hire an experienced applicant or a newbie?
What type of working hours do you expect?
These questions should help you create an engaging job description that should attract many candidates. Of course, be free to add as many questions as you think might be beneficial.
How to find job candidates in San Jose?
Check out job posting sites in San Jose. Numerous job boards can spread the word about your open position. So, never skip adding your job postings to job platforms.
Visit job fairs in San Jose. Today we have so many various job fairs around us. It would be a shame not to use their potential. So, make sure to check both online and offline job fairs.
Make sure your job postings are well-optimized. There are a few things to consider when writing your job description. These can have an impact on how you attract applicants. We will talk more in-depth about this in the following text.
Job Posting Sites For Employers in San Jose, California
| | |
| --- | --- |
| | |
| | This is an employment site that offers job searching and job posting options. It can help you connect with local job seekers in San Jose. |
| | With job searching and job posting options, this site can be a handy solution for both parties. It offers job search by keyword, and employers can post a job and attract applicants. |
| | If you need to hire locally, this site offers that option. You can post jobs for your area, and job seekers can find them through a job searching engine. |
| | This site offers services for applicants and employers. It gives assistance for employment in California. Employers can find various features here, from training videos to labor market service, etc. |
| | This is a local job searching and job posting site in California. It offers benefits for both parties and connects them daily. |
| | This local job posting site offers employers to post a job for free. There is also a job search engine for any California-located applicant. |
Where to post jobs in San Jose?
SimplyHired – This is a global job posting site with an option to post a job in San Jose. SimplyHired offers you to post your job for free and only charges when you opt for a candidate. This site is present in 24 countries and has 12 languages integrated.
ZipRecruiter – This site offers options for job-seeking and job-posting. ZipRecruiter connects applicants with employers and often has integrations with ATS platforms.
Glassdoor – This online platform enabled user reviews and many other job-related tools. Glassdoor is a well-known job platform that helps job seekers and employers. Employers can also find various branding tools for their companies.
Employment Statistics
The employments statistics for San Jose, California, looks well. The median income is set to $83,787,  higher than the national one of $57,652. The current unemployment rate in San Jose is 5.6%, and recent job growth of 2.5%. The future job growth prediction (next ten years) is 38.9%, and the minimum hourly wage is $15.45.
San Jose Job Posting FAQs
Where can I post my job for free in San Jose?
Every employer needs free job posting sites. You can check Learn4Good and Indeed. The first offers an entirely free job posting option, while the second has paid and free options.
How can I promote my job in San Jose for free?
Try with social media. Did you know you could add your job posting for free on a local Facebook job group? This is a handy way of attracting various local job seekers in San Jose. Besides this, you can use your company's social media profiles to engage with your followers. Posting daily on diverse social platforms can bring numerous benefits to your business and attract possible employees.
What is the job outlook in San Jose?
If we consider the mentioned employment statistics, the San Jose job future seems bright. With recent job growth of 2.5% and predicted job growth of 38.9% in the next ten years, this place should be thriving for business.
What do job candidates expect from employers in San Jose, California?
Job candidates in San Jose expect a well-organized hiring process with clear guidelines. It would also be nice to implement some of your employee appreciation techniques during the hiring. This way, you build a strong foundation for future business collaborations with your potential employees.
Is it hard to find talented job applicants in San Jose, California?
Finding talented job applicants in San Jose can be challenging. The job market became broader with both online and offline working options. So, if you spot on a candidate you prefer, act fast. Be sure to engage with your applicants during the hiring process and keep them interested. People often have more job offers at the moment, so make sure to stick out from the crowd.
How long does it take to fill a job in San Jose?
Hiring is a time-consuming process more often than anything else. So, when embarking on the hiring journey, be prepared to travel for some time. The length can depend on many factors, such as the number of applied candidates, the company size, and the nature of a hiring process. Some companies include multi-step pre-hiring assessments, which can add to the hiring length.
Where do small businesses post jobs in San Jose?
Running a small business in San Jose can be demanding. So, having some side help to lean on is always welcome. That's why we compiled a shortlist of popular job posting sites for small businesses. Be sure to check them out and use them when hiring.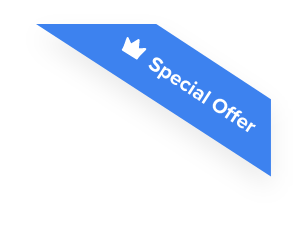 Joshua F.
Redline Electric & Solar

"The best recruiting platform on the market! VIVAHR allowed us to create a dashboard and applicant experience like no other!!"
Get more applicants from the
Best Job Boards
Post for free to 50+ job boards
Unlimited Job Postings
Unlimited Applicants

Job Fairs in San Jose
If you're hiring in San Jose, you should check out San Jose job fairs. There are plenty of remote options and some offline events too. So, make sure to make the most out of the job fairs. Here are some benefits these events can bring to your company:
A chance to meet with applicants in real-time
Mingling with the people from the similar industry like yours
Shortening the hiring process duration
What Job Fairs are there in San Jose?
There are numerous upcoming job fairs in San Jose. So, take your time and check them out. You might find some that fit your business needs, and eventually, you may find your next employee right there.
Tips to help a business find and hire employees more efficiently in San Jose
If you wish to hire efficiently in San Jose, you should have in mind some handy advice. Hiring can be an exhausting process, so having some guidelines to assist you can help you. So, take a look at some easy tips you might find beneficial.
How to Optimize Your Job Board Posting to attract job candidates in San Jose, California

Optimizing your job postings is the first part of your hiring journey. If done well, it can lead to successful hiring. Many companies never succeed in attracting candidates because they don't optimize their postings. So, to help you out achieve higher conversion, we created some tips you might find beneficial for job description writing.
Describe your company. In the very first paragraph of your description, tell a bit about your company culture. What are your company values and goals? Candidates like hearing about the company they are applying to. So, keep it engaging and short.
Focus on the job description part entirely. Make sure to provide precise job requirements and duties within your job description. Remember to use bullet points to make your postings stand out. This is the fact, job postings with bullet points rank better in search results. If you need assistance, check out our 50+ FREE Job Description Templates.
Tell your candidates how to apply. Always provide how-to-apply instructions in your job postings. Also, if you have a company website, include the Jobs page within. This way, you give your candidates a chance to apply directly.
Opt for the quality ATS. Having hiring management software is essential for successful hiring. Our team in VIVAHR created intelligent software to suit your hiring needs. From posting to more than 50 job boards to making sure you never lose applicants in the pipeline, we have it all. So, check out our platform and GET STARTED today.
Related Job Posting Sites in California