Monday, October 7th, 2019
Los Angeles is comprised of a dozen plus municipalities all part of the Los Angeles Metro region.  The Los Angeles area is the second largest metropolitan market in the USA. This is a strong region to hire and grow a business.   Job posting in Los Angeles can be an art to attracting the right talent.  Post your jobs in some of the national job boards as well as the local niche job sites to get the best candidate for your open positions. Here's our guide to the top free job posting sites in Los Angeles.
Top 10 Job Posting Sites in Los Angeles, California
| Rank | Job Posting Site | Details |
| --- | --- | --- |
| 1 | LocalWork.com | Free plans to post your jobs in Los Angeles. A local focused job board gets strong search results in Google for local jobs. |
| 2 | CALJOBS | Run by the California Development Department. Offers a strong network of job seekers who are plugged into the state unemployment resources. |
| 3 | Los Angeles ADs | One of the strongest classified portals to post jobs in Los Angeles, CA. With a large audience of job seekers looking for manual or hourly work, this is a great job posting option. |
| 4 | Los Angeles Community College District | Covers 9 community colleges in the Greater Los Angeles Area. Great place to post your job for free. |
| 5 | Google for Jobs | Optimize your careers page to allow for indexing and search inside Google results. Free. |
| 6 | Indeed | Free and paid options available. |
| 7 | California Job Network | Local focused job network targeting Los Angeles area jobs only. |
| 8 | Los Angeles Times | This is not a free listing, but has a very active reader base. Job postings start at $500 |
| 9 | Glassdoor | Free and paid options available. |
| 10 | Diversity Careers Los Angeles | Starting at $99 |
Los Angeles Job Posting FAQs
What Job Fairs are in Los Angeles
There are many job fair vendors in Los Angeles, CA.  Average cost to attend and to hire can range $350-$1,000. Many of the job fairs in Los Angeles can be found here.
Where to post jobs for free in Lost Angeles?
Many of the options listed above have free job posting options.  Alternative options include classified sections and career service centers who offer free employment marketing resources. The most common resources to post your jobs for free in Los Angeles is working with the Employment Development Department of California.
Many of the local media outlets, Fox11 and ABC7 offer employment related social postings.  Send your announcement of employment offerings to their news desk to be added to the weekly social media announcements.  Pro Tip – Show the impact of your hiring on the local community.  How many new jobs, families these positions will impact.  Mention anything unique about the job that may stand out.
What are the Los Angeles Employment Statistics?
According to the Bureau of Labor Statistics, Los Angeles region has a civilian labor force of just over 5 million. The unemployment rate at the end of May 2019 was at 4%.  The Los Angeles region has historically been .6-1.2% higher unemployment compared to the national average.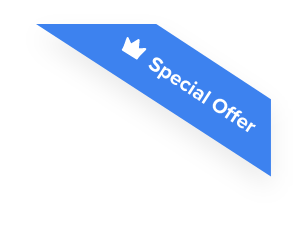 Joshua F.
Redline Electric & Solar

"The best recruiting platform on the market! VIVAHR allowed us to create a dashboard and applicant experience like no other!!"
Get more applicants from the
Best Job Boards
Post for free to 50+ job boards
Unlimited Job Postings
Unlimited Applicants

What Are The Top Employment Cities in Los Angeles Metro?
Los Angeles – pop. 1,626,078
Long Beach – pop. 462,257
Santa Clarita – pop. 210,888
Glendale – pop. 203,054
Lancaster – pop. 160,316
Palmdale – pop. 152,750
Pomona – pop. 149,058
Torrance – pop. 145,438
Pasadena – pop. 137,122
El Monte – pop. 113,475
Downey – pop. 111,772
Inglewood – pop. 109,673
Additional cities in Los Angeles Metro: West Covina, Norwalk, Burbank, Compton, Whittier, South Gate, Carson, Lakewood, Bellflower
Top Reasons For Employment Growth in Los Angeles?
Transportation
Los Angeles has a robust transportation system in place.  There are 1,500+ buses active daily.  The subway system is spread through out Los Angeles. A network of commuter rail lines within the metropolitan basin, including service to downtown L.A., Hollywood, Universal Studios, Santa Monica, Culver City, Long Beach and other areas of Los Angeles.
Housing
The median price for new and resale houses and condos — the point at which half the homes sold for more and half for less — was $518,500 in March 2019
The average cost for a one-bedroom apartment in the city center sits at approximately $2,100 per month.
Cost of living
Food in Los Angeles is significantly more expensive than the national average. A gallon of milk costs $4.02, and a loaf of bread costs $2.77. A dozen large eggs is $3.23 and 16 oz. of cheese is $4.29. For a pound of boneless, skinless chicken breasts, the cost is $4.76. Even a frugal consumer, to be safe, should build $500 into his monthly budget for food costs in Los Angeles.
Los Angeles Job Market Stats
Median Annual Salary – $63,080
Job Growth 1.2% year over year
Top Employment Sectors: Healthcare, Education, Government, Retail, Food Industry, Customer Service, Business Services
How To Post my Job in Los Angeles?
You will need to build a great job description then contact each of the job sites listed above to get your employment opportunity in front of the right audience.
Related Job Posting Sites in California