Google for Jobs review of pricing, features, frequently asked questions.
What is Google for Jobs
Google for Jobs, a recent innovation by Google, has streamlined how we find work on the internet! It scours through every website imaginable, looking at any available position out there, organizing everything into one place. Hence, it's quick and easy to get started submitting your resume or filling out applications without having to go from site to site, searching endlessly like you would have before this amazing invention came around.
This new website allows job-seekers access to hundreds of thousands of current opportunities in as little as five minutes. It also provides employers with measurable analytics on their posts' performance on Google's search engine so they can make adjustments for more efficient advertising strategies. So far, it has been met with outstanding reviews from both sides of the table.
Like any other search engine, users can filter searches by occupation, company size, salary range, location all at once or individually chosen depending on what they would like information about first. This saves not only time but valuable resources.
Pricing
Google for Jobs is Google's free job posting service that helps match job seekers with employers. Job seekers can find millions of jobs and apply online from anywhere, using any device.
Review
Google for Jobs is a free service that utilizes artificial intelligence and machine learning to make job posts more visible in Google search results. If you don't want to use third-party job posting sites, you'll need some HTML knowledge.
A sponsored tier is not available in Google for Jobs to improve the visibility of job postings in search results. Overall, the feature provides an easy way for job searchers to locate good work opportunities and a cost-effective approach for US companies to access relevant, local individuals who are actively seeking employment.
Google for Jobs is a built-in function of Google's leading search engine. Candidates who search for "jobs near me" or "sales associate jobs" will be presented with a tailored selection of opportunities. Your applicant tracking system must support the Google Job Posting schema standard for your jobs to display.
Highlights
Google Analytics keeps track of how many people found your website using the Google job search tool.
The job postings are all connected to your website.
Job searchers may store searches and set job notifications using this function.
Job searchers may use the Google for Jobs tool to filter job postings by title, area, type, and employer.
The service is entirely free.
Your new positions will appear in Google results as soon as you link your careers page with Google.
There are many resources available to help you add structured data to your posts.
You don't have to alter the coding on your site because you may post jobs to 3rd party sites that are already integrated with Google.
Limitations of Google for Jobs
Google for Jobs does not provide companies with access to a resume database.
Employers must investigate third-party websites to see if they use Google's structured data.
Sponsored job advertisements are not available on Google for Jobs.
Reputation
Although there aren't many employer evaluations of Google for Jobs available, one post on the jobs search engine advises companies to invest time and money to get set up correctly.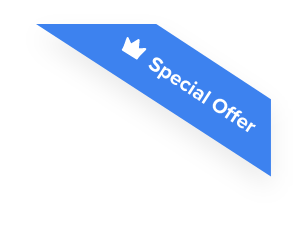 Joshua F.
Redline Electric & Solar

"The best recruiting platform on the market! VIVAHR allowed us to create a dashboard and applicant experience like no other!!"
Get more applicants from the
Best Job Boards
Post for free to 50+ job boards
Unlimited Job Postings
Unlimited Applicants

How to Post a Job on Google for Jobs
Step 1 – Use your business website.
If you don't have a website, you won't be able to send your jobs straight to Google search results. If you don't have a company website, you may be able to post through a third-party site that posts to Google; however, many job boards demand firms to have a website as well.
Step 2 -Make your job listings available on your website.
List your job vacancies on the career page of your website.
Step 3 – Structured data for job listings may be added to your jobs page.
If you're not a techie, you could find this intimidating. When you add structured data to your job listings, Google recognizes that it's a job posting and identifies the vital information. If you can't do it yourself, finding a freelancer who can be simple.
Step 4 – Use sitemaps to inform Google about job additions and deletions.
Use sitemaps to quickly tell Google about what's happening, whether you want people to apply to jobs you've recently advertised or ones you've removed. This will want the aid of a technical specialist once more.
Step 5 – Google Search Console may be used to track results.
In the search console, you'll be able to view impressions (the number of times the link URL of your job listing shows in the search results) and clicks to evaluate how well Google for Jobs is working for you and to ensure it's functioning correctly.
Google for Jobs vs. ZipRecruiter
Google for Jobs is a public Google database of employers looking to hire. ZipRecruiter is an employment platform that focuses on matching the right job seekers to the right jobs, with specific tools to help manage every stage from application submission, interview preparation, and tracking offers following the candidates through their entire lifespan company.
These two services allow users to post resumes online and find positions available, but Google for Jobs only features companies looking to hire. At the same time, Ziprecruiter includes all jobs found on its site. Google for Jobs also works as a user-friendly way of extracting information about current events happening in your area.
Google for Jobs vs. Monster
Monster is a general search site for employment opportunities and events. Google's "Google for Jobs" can be used as an alternative to Monster, but it is specifically geared towards positions in the technology sector. Google for Jobs also lets you upload your resume, which can help recruiters find applicable skills that match their job listings more efficiently. The platform aims to reach workers who are not actively searching for new jobs but might still be interested if they had quality opportunities presented to them proactively.
Google for Jobs vs. Glassdoor
Google for Jobs and Glassdoor are both similar in that they enable users to research companies, find jobs they're interested in, and apply online. Google for Jobs displays job listings from across the web in a central location, while Glassdoor has rich content specific to each user's needs. Glassdoor offers job seeker profiles so that employers can learn more about potential applicants, ask questions at the time of application, and get answers directly from other employees who work there already. This is a great way to make sure the applicants applying for jobs on the right company with a good culture fit!
Google for Jobs vs. Indeed
If you're looking for a great place to find new employees, then Indeed has got you covered. This website is an excellent tool for screening candidates as well — but it's not free! If your job posts are ever going to be seen on the front page of this site, then they'll need some money behind them too, so if cost isn't much of an issue and quality matters most- go ahead and pay up! But there might be another solution: Google Jobs. Structured data markup allows users like yourself (or recruiters) to take advantage of their robust search engine without having to break the bank.
Frequently Asked Questions
What is the cost of Google for Jobs?
The objective of Google, a search engine, is to make everything searchable. It is not necessary to pay to be included in the Google index. Only the costs of technical preparation and supply by our service are included in this figure.
Is Google for Jobs a job board?
Yes, it is. Google for Jobs is an extension of regular Google search that specializes in job searches. It pops up when Google detects that the search query is a job posting.
Where is Google for Jobs's corporate office located?
Google LLC – 1600 Amphitheatre Parkway, Mountain View, California, U.S
Is there a cost to use Google for Jobs after the free trial?
No, there isn't.
What is the length of Google for Jobs's free trial?
There is no free trial; the whole system of Google for Jobs is free.
Does it cost money to try out Google for Jobs?
No, it does not. The objective of Google, a search engine, is to make everything searchable. It is not necessary to pay to be included in the Google index. Only the costs of technical preparation and supply by our service at VIVAHR.
How does Google for Jobs work for employers?
Employers may benefit significantly from Google for Jobs. It can reach a large number of job searchers due to its unrivaled reach. With Google accounting for more than 72 percent of all job searches, prospects may be found precisely where they expect to be. It's also likely that Google's advanced algorithms will identify more appropriate and qualified individuals.
In the future, having a presence on Google for Jobs will be critical. "What Google doesn't discover, doesn't exist," as the saying goes in the world of web search. More and more individuals are searching for employment straight on Google, which is already a significant trend. This is evident with the traditional job boards, which are seeing fewer visits and collectively complaining.
If the job advertisements are essentially searchable on Google, this is already a significant step forward. However, in the job search, location is just as important as a regular online search. Otherwise, it's all too easy for a rival to be better positioned and acquire the best prospects. With the ongoing optimization of job postings, particularly for Google for Jobs, you can secure one of the top positions.
How do you contact Google for Jobs?
Have questions or need to report an issue with a Google product or service? We've got you covered. Feel free to contact the support team.
How does Google for Jobs make money?
Google makes the majority of its money from two advertising programs named Ads and AdSense. Advertisers use Advertising to submit ads to Google that comprise a list of keywords related to a product, service, or company.
What is the cost to add your job posts at the top of the results with Google for Jobs?
To post a job on Google is free; arrange your job's website to link with Google for Jobs, or hire a third-party provider to do it for you.
Any tips or ideas on how to sign up for Google for Jobs outside of the U.S.?
It looks that any company may utilize this service as long as the positions are advertised in English. The Google job search engine does not appear to have been pushed out to non-English speaking nations yet.
How can you use Google for Jobs to post to other job boards?
Google job postings appear in organic search results rather than on a separate Google for Jobs website or Google job board. So, if you search on Google's home page for "engineer jobs near me," you'll find Google job ads for that search among the results.
Is Google for Jobs legit?
Yes, it is.
Is Google for Jobs an ATS?
No, it is not. However, VIVAHR will do the work for you and send your job ad to Google for Jobs. Because Google for Jobs regards all application options equally, potential applicants must now pick where to apply, and your website will not be one of them. Google also chooses which job boards are linked to your job posting; it does not provide an apply button for every job board you use. Your ideal candidate may be hesitant to apply on VIVAHR. The optimum strategy is a direct integration, which ensures that job seekers have the option of applying on your website rather than an ATS career site or a third-party job board.
How long does it take for my Google job listing to show up?
It may take several days for a job posting you posted on your website to index Google. If you haven't managed to see your job posting on Google, you can check the status of your job listing at the following link for up-to-date information: Google jobs page.
Is there a Google job posting site?
Not really. Actually, Google has a "Google for Jobs" website that Google job listings appear in. So if you search for something like "PHP jobs near me," you'd see Google job postings for that search among the results.