Find Job Candidates in Bakersfield
Finding suitable candidates requires more than just posting your job listings to free job posting sites in Bakersfield, California. If you want to grasp the attention of numerous job seekers, you need to go above and beyond job boards. So, what does this exactly mean? You need to create well-designed job descriptions.
How to achieve this? Take a look at the following questions. These can help you get a better vision of your desired candidate specifications.
What kind of education level do you expect from a candidate?
Do you want to hire someone experienced?
What type of working hours do you offer?
See how these questions make a more narrow idea of your potential employee? You can add as many as you find beneficial! After you compile a preferable job posting, make sure to add it to as many job posting sites as possible. Or, let ATS do it instead of you. Either way, the final result should bring you a new team member! 🙂
How to find job candidates in Bakersfield?
Add your job listings to job posting sites in Bakersfield. Posting to some local job boards can bring local job seekers to you. If you want to hire locally, it's essential to use these platforms to attract job applicants.
Attend job fairs in Bakersfield. Job expos present a valuable hiring tool. You can meet local job seekers at these events and potentially hire some of them. A good thing is that you can choose from both virtual and offline job fairs to attend. So, don't miss the opportunity to potentially meet your future employee!
Do your job posting optimization. If you want to seize job seekers' attention, you need to optimize your job postings for better visibility. How to do this correctly? We have some handy tips! Read on and find more about them.
Job Posting Sites For Employers in Bakersfield, California
| | |
| --- | --- |
| | |
| | This job platform allows you to connect with local job seekers. There are two job posting options: single ($275-$295) and package ($840-$2500). You can also choose an option to add a featured tag to your postings. The price range for this one goes from $95 to $475. |
| | This site lets you connect with job seekers within the Bakersfield area. There is an option to add your job posting at a starting price of $199. |
| | This is a career resource and job posting site that serves both job seekers and employers from California. You can post jobs free of charge and attract local applicants. |
| | This is the same platform as Metro Bakersfield Jobs, but it's focused on the larger area. The job posting prices are the same as the ones for the previously mentioned job board. |
| | If you're looking for students or graduates to join your team, this site could assist you. You could post internships, full-time and part-time job openings here. The site collaborates with Jobspeaker, so you will need to sign up to this platform to post jobs. |
Where to Post Jobs in Bakersfield?
ZipRecruiter – This is a well-known job board and job posting site. ZipRecruiter can add job openings on numerous job boards, but it also owns a job platform. So, it could be a handy choice for employers that want to attract a larger audience. The site offers a three-day trial period for employers to try out the software.
Glassdoor – This platform offers various features for both job seekers and employers. Glassdoor is a well-known job tool in the employment world. Also, it provides insights into the users' reviews, as well as job-posting features. There is an option to research some demographics and job trends.
Indeed – By offering both free and sponsored job posting options, Indeed presents a handy job tool. This site connects job seekers and employers by providing them with numerous beneficial features. Employers can sponsor their postings and gain better search results visibility.
Employment Statistics
The median income in Bakersfield, California, is $56,842, and the current unemployment is set to 8%. The recent job growth is 1.2%, and the future job growth prediction (next ten years) is 24.2%. The minimum hourly wage in Bakersfield is $12.
Bakersfield Job Posting FAQs
Where can I post my job for free in Bakersfield?
Posting your jobs on some free job boards can always come in handy. If you want to save a few bucks while hiring in Bakersfield, check out CalJOBS, Learn4Good, and Indeed. The last one is a semi-free job board because Indeed lets you sponsor your postings if you wish.
How can I promote my job in Bakersfield for free?
Explore local social networks. If you want to promote your job openings free of charge, check out some social media sites. For example, there are local Bakersfield Facebook Jobs groups where you can post your listings. For better chances of attracting job seekers, use your company's social networks. This way, you could engage with your followers, gain new ones and potentially find your future hire without paying a dime!
What is the job outlook in Bakersfield?
The recent job growth in Bakersfield, California, is 1.2%, which is positive. The future job growth prediction in the next ten years is set to 24.2%. These numbers are not huge, but still positive. Employers should keep track of the constant job market changes and adjust their hiring cycles to these.
What do job candidates expect from employers in Bakersfield, California?
Job candidates often like a transparent hiring process, with regular updates and precise pre-hiring tasks (of course, if you opt for these). Job seekers often have multiple job interviews at the time, so it would be nice to schedule meetings ahead. Also, let your applicants know the average hiring process length. This might not be easy to calculate, but some basic information would be helpful.
Is it hard to find talented job applicants in Bakersfield, California?
If you struggle to find talented people for your team, you're not alone. Might sound a bit pathetic, but there are lots of employers with the same issue out there! 🙂 So, how can you ease this pain point? Start with building your talent pool daily! When you're always hiring, you avoid being without any available talents. How do you achieve this? Stop sending rejection letters, and think of the ways to include applicants you like in your team.
How long does it take to fill a job in Bakersfield?
If you've been in the hiring game for some time, you know the deal. The hiring process sometimes feels like an era, and there is often nothing you can do about it. But, being aware of the thing that can impact the hiring length can help you prepare and adjust. For example, if you have a big company with many applied candidates, you would probably have a longer hiring journey. But don't let the hiring duration steal the show. The final result is what counts – a new team member for your company!
Where do small businesses post jobs in Bakersfield?
If you're running a small business in Bakersfield, you probably have a handful of daily tasks to do. So, we created a simple list of job posting sites where you can add your job postings. You don't need to spend your time searching for job boards. Instead, check out our list and the whole of this article, of course!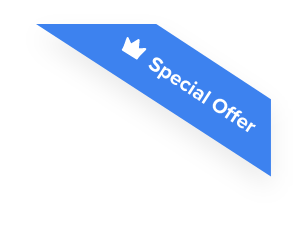 Joshua F.
Redline Electric & Solar

"The best recruiting platform on the market! VIVAHR allowed us to create a dashboard and applicant experience like no other!!"
Get more applicants from the
Best Job Boards
Post for free to 50+ job boards
Unlimited Job Postings
Unlimited Applicants

Job Fairs in Bakersfield
Job fairs in Bakersfield could play a significant role in your hiring journey. These events can help you meet local job seekers and experience a better hiring process. So, check some job expo benefits:
Meeting local job seekers in a real-time
Networking with employers from other job fields
Shortening the hiring duration
What Job Fairs are there in Bakersfield?
If you're planning to start your hiring process, it would be good to know what upcoming job fairs in Bakersfield are there. Attending some virtual or offline job fairs might help you with your hiring.
Tips to help a business find and hire employees more efficiently in Bakersfield
Adding your job listings to numerous job posting sites in Bakersfield is often not enough for successful hiring. There are other essential things to consider when it comes to your recruiting strategy. Take a look at some of the following tips and prepare your hiring plan in no time!
How to Optimize Your Job Board Posting to Attract Job Candidates in Bakersfield, California

A well-optimized job description goes a long way – this is a fact. If you prepare your job postings correctly, you'll have a better chance of attracting job seekers. So, what exactly do you need to do? Read the following tips to find out! 🙂
Tell a bit about the company story. Your company has a vision. Share it with job seekers and let them emotionally engage. The first two paragraphs of a job description should reflect your company culture. You should also tell your applicants what you can offer to them. How will they have a chance to thrive within your company?
Create a well-structured job description. List job requirements and duties with the help of bullet points. Also, use job-related keywords to make your job add stand from the crowd. For some side help, check out our FREE Job Description Templates.
Provide application details. At the end of your job posting, let the applicants know where and how to apply for the job. You can link your job ad to your Career/Jobs tab on the company's website. This way, candidates could also apply directly via the site.
Get ATS. Creating all these job postings is a task for itself. It's often time-consuming, so you could probably use some assistance. That's why we made VIVAHR, intelligent software that can help you find your new hire. Our software can add your job postings to 50+ job boards and bring A-Players to you. Find out more about its various features and GET STARTED today!
Related Job Posting Sites in California