Find Job Candidates in Fresno
Have you geared up with top recruiting tools for your next hiring cycle? Besides, you should consider some free job posting sites in Fresno, California, to enrich your recruitment process. But, before you get to the job-posting point, prepare your job description. Here are some handy questions that can assist you throughout this process.
Does your new hire need to have a specific educational background?
Are you seeking any special skills in a candidate?
Do you offer a full-time or a part-time position?
Having these or similar questions around can assist you during job posting creation. You should have a better vision of your potential employee and adjust your job description to it. So, ease your hiring by implementing these handy queries.
How to find job candidates in Fresno?
Check out the local job posting sites in Fresno. Adding your job postings to various job boards can provide a better hiring experience. So, remember to include this step in your hiring journey.
Attend Fresno job fairs. Job fairs are a handy talent resource, so any local company can benefit from these events. There are virtual and offline job fairs available in Fresno, so you can choose which one suits you best.
Optimize your job postings. This step can make a difference in attracting job candidates. If done precisely, a well-optimized job posting may catch the attention of your potential employees. So, read on to find more about it.
Job Posting Sites For Employers in Fresno, California
| | |
| --- | --- |
| | |
| | These local newspapers offer a job posting section for employers. The price for one job post is $398. If you want to hire locally, this site could be a logical option. |
| | This is a job posting and job searching site that connects job candidates with employers. It offers a job posting for a $275 price. So, it's another handy option for local hiring. |
| | This is an employment site located in California. It provides job-related tools for both sides and connects candidates with employers. |
| | This site offers partnerships for employers of California. There are various benefits for companies that use these platforms, and job posting is one of them. |
Where to post jobs in Fresno?
Indeed – This job-related site offers various tools for both sides. Indeed gives an option to set up job alerts, upload resumes, and post jobs. As a popular job tool on the market, this site connects candidates and employers efficiently. It offers paid and free job posting options.
Monster – This site provides numerous hiring tools for employers. Monster offers job posting, sending of pre-hiring tasks, and resume searching. This platform has a long tradition in the recruitment world and many daily users.
ZipRecruiter – Once only a job publishing toll, ZipRecruiter became an all-in-one employment service. It caters to both applicants and employers and offers various handy tools. The site has its job board but also posts to other job posting sites.
Employment Statistics
The median income for Fresno, California, is $41,455, and the unemployment rate is 7.9%. The recent job growth in Fresno is around 2.0%, and the future job growth prediction (next ten years) is 32.9%. The minimum hourly wage in Fresno is $12.
Fresno Job Posting FAQs
Where can I post my job for free in Fresno?
Every company seeks free job posting sites. It's not any different in Fresno. If you want to hire locally without paying a dime, check out CalJOBS and California Job Department.
How can I promote my job in Fresno for free?
Check Fresno local media. You can promote your job postings via YourCentralValley. This local news site integrates with ZipRecruiter, which offers a free trial period. So, you could see if this option suits your company's needs without paying.
Use social media options. A free way to promote your job opening is to post to the local Fresno Jobs Facebook Group. Besides this, you could use your company's social channels to engage with followers and spread the word about your open position.
What is the job outlook in Fresno?
Fresno has a positive recent job growth (2.0%), which may indicate new job opportunities in the future. The future job growth prediction in the next ten years is 32.9%, and it sounds promising. However, employers should watch closely and track daily job market fluctuations and adjust their hiring expectations to these changes.
What do job candidates expect from employers in Fresno, California?
Job candidates in Fresno would probably like a transparent and quick hiring process. While you can't entirely control the hiring speed, you can contribute to its transparency. Provide your candidates with the needed info and keep them updated. By building a relationship with applicants during the recruiting, you invest in possible future collaboration.
Is it hard to find talented job applicants in Fresno, California?
It's easy to find talented people – said no one ever. If you've been in the hiring game for quite some time, you know what we are talking about. Skilled candidates don't show up out of the blue, and you need to actually seek them. That's why it's vital to always have a talent pool. When actively hiring, you open up to a possibility to seize talented applicants and have them by your side when you need them the most.
How long does it take to fill a job in Fresno?
Hiring is often a long process, especially if you have lots of applied candidates. Various factors can impact your hiring length. So, you should be patient and do what you can on your side. Always plan the hiring process ahead, as you probably won't be able to hire someone overnight.
Where do small businesses post jobs in Fresno?
Running a small business in Fresno? Then you probably actively seek job posting sites to add your job postings. We created a shortlist with some handy job boards that might help you find your next hire.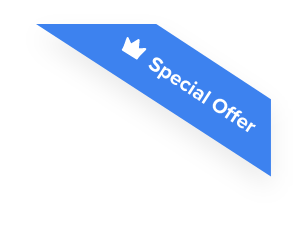 Joshua F.
Redline Electric & Solar

"The best recruiting platform on the market! VIVAHR allowed us to create a dashboard and applicant experience like no other!!"
Get more applicants from the Best Job Boards
Post for free to 50+ job boards
Unlimited Job Postings
Unlimited Applicants

Job Fairs in Fresno
Planning your hiring around job fair events can come in handy. Job fairs are a good source of local talents and bring various benefits to your hiring and company. So, take a look at some of these job-fair-related perks.
An opportunity to get to know potential employees in real-time
A chance to meet other employers from the same area and business
Possibly an option to have a shorter hiring process
What Job Fairs are there in Fresno?
If you want to hire locally, you should check out what job fairs in Fresno have to offer. You could literally attend a job fair from the comfort of your chair, as there are virtual events available. So, don't forget to check the upcoming events.
Tips to help a business find and hire employees more efficiently in Fresno
It would be good to have some kind of hiring structure before you embark on the hiring journey. For this, you could probably find handy the following tips we created to assist you.
How to Optimize Your Job Board Posting to attract job candidates in Fresno, California
As we said in the beginning, job posting optimization can contribute to seizing the best applicants. By precisely optimizing your job posting, you could target the desired applicants and filter out the ones that are not suitable for your company. So, check out some essential job posting optimization tips.
Tell your company story. You should use the first part of your job posting to talk about your company culture. Candidates like hearing about the place they wish to work at. But, keep this part on point and short.
Show off your job description. Take the time to create an engaging job description. Add details about requirements and duties and use bullet points while doing so. These can help you with your posting visibility. Also, check out our FREE 50+ Job Description Templates.
Let applicants know where to apply. Don't forget to add application details at the end of your posting. If you own a website, add the Jobs section to it and enable candidates to apply directly.
Check out ATS. Having some side assistance for your hiring can be a game-changer. That's why we created VIVAHR, an intelligent system that can attract A-Players and add your job postings to more than 50 job posting sites. The hiring doesn't need to be hard anymore. Learn about our software and GET STARTED.
Related Job Posting Sites in California