Find Job Candidates in Riverside
Starting with a new hiring adventure? That's great! You should check for job boards and free job posting sites in Riverside, California. But to seize suitable candidates, you should create well-written job descriptions first. Here are some questions that can help you with this task.
Are you looking for an experienced employee?
Do you need your new team member to have specific education?
Do you wish for a part-time or full-time employee?
Having questions like these can help you narrow down your suitable-candidate vision. That way, you should have an easier time writing down the exact job description.
After you finish with your job descriptions, add them to numerous job boards in Riverside, or let ATS do it instead of you.
So, are you ready to hire? Let's go! 🙂
How to find job candidates in Riverside?
Check out job posting sites in Riverside, CA. Having some quality local job boards can always come in handy. But, don't limit yourself only to local job posting platforms. Numerous global job boards can help you hire locally.
Find about job fairs in Riverside. Local job expos can be a great way to find local job seekers. Usually, you'll bump into both virtual and offline job expos. So, always check for these events and see if any suits your business needs.
Optimize your job descriptions. A well-optimized job posting can go a long way. It's a proven fact that a well-written job listing can get better visibility. So, read on and find more about this essential step towards more successful hiring!
Job Posting Sites For Employers in Riverside, California 
| | |
| --- | --- |
| | |
| | This is the same site version as the CaliforniaJobNetworks, but more locally oriented. Employers from Riverside can add their job postings and choose from pricing options that range between $275 and $2,500 per posting. Another available option is the Featured Tag, and it costs from $95 to $475. |
| | This is a job posting site and job search engine that connects employers and job seekers from California. There are various employment-related tools and free job posting options available. |
| | This is the site we mentioned earlier. It's the same platform as JobsInRiverside but for a broader audience. Employers can add job postings (price range $275-$2,500) and opt for the Featured Tag option ($95-$475). |
| | This site is a local job platform that caters to both job seekers and employers of California. However, the site is not associated with the state of California. Also, this platform is powered by Jobcase. For additional details about job posting prices, you can contact the site. |
Where to Post Jobs in Riverside?
SimplyHired – This job-posting platform provides free job posting for employers. SimplyHired charges only if you want to proceed with a candidate and reveal the candidate's information.
ZipRecruiter – This job-related platform provides various handy tools for both job seekers and employers. ZipRecruiter has been around for some time, and it has evolved through the years. Today, this platform owns a job board and adds job postings to numerous other job posting sites.
Indeed – This popular job-related platform caters to both job applicants and employers. Indeed provides handy tools for simple applicant and employer connection. Employers can post jobs free of charge and only pay if they wish to have better posting visibility in the search results.
Employment Statistics
The median household income in Riverside, California, is $56,089, and the current unemployment rate is 7.1%. The recent job growth is 2.2%, and the future job growth prediction (next ten years) is 38.7%. The minimum hourly wage in Riverside, CA, is $14.
Riverside Job Posting FAQs
Where can I post my job for free in Riverside?
Having some free job boards when hiring in Riverside can always come in handy. You can add your jobs free of charge on the local CalJobs site. But, don't limit your choices only to the local job posting sites. Check out platforms such as Learn4Good, and Indeed as these sites offer free job posting, and you can find local job seekers this way.
How can I promote my job in Riverside for free?
Explore social networks in Riverside. The easiest way to promote your job openings for free is to reach out to local social media sites such as the Riverside Hiring Facebook group. You could attract local job seekers and spread the word about your business.
Use the company's social channels. Another free way to potentially lure job applicants is to use the social networks of your company. Start with daily posts and engage with your followers. This way, you might gain a new audience and potential future employees without paying a dime!
What is the job outlook in Riverside?
The recent job growth in Riverside is 2.2%, which is positive, and the future job growth prediction in the next ten years is 38.7%. These numbers could indicate some new employment opportunities on the horizon. But both job seekers and employers should keep track of the daily labor market changes. This way, both sides could adjust their hiring and job-seeking plans.
What do job candidates expect from employers in Riverside, California?
Job applicants often seek a fair hiring process, with all the essential information included. Try to provide precise requirements and duties within your job descriptions, and be transparent. The hiring process often lasts long, so engage with your followers and keep them updated during this time.
Is it hard to find talented job applicants in Riverside, California?
Finding suitable job applicants is always a challenge. That's why it's essential to work on your talent pool. This means you should stop sending rejection emails and try keeping the candidates you like around. When the actual hiring time comes, you will have more candidate options!
How long does it take to fill a job in Riverside?
Filling out an open position in Riverside can take some time. But that's how stuff works almost anywhere. The hiring process often requires time, and numerous factors can affect it. For example, pilled up candidates in your spreadsheets that you sort out manually. What can you do about it?
You can try using the applicant tracking system. It can automatically sort your candidates and save you time and money!
Where do small businesses post jobs in Riverside?
Running a small business can be as challenging as running a big one. So, to ease your pain points of job board searching, we created a shortlist of job posting sites that might help you find your next hire.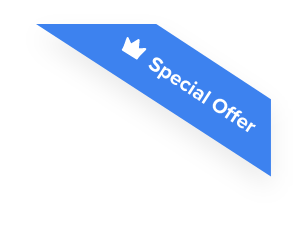 Joshua F.
Redline Electric & Solar

"The best recruiting platform on the market! VIVAHR allowed us to create a dashboard and applicant experience like no other!!"
Get more applicants from the
Best Job Boards
Post for free to 50+ job boards
Unlimited Job Postings
Unlimited Applicants

Job Fairs in Riverside
Job fairs might sometimes be challenging to organize around, but they present a unique occasion to enrich your hiring experience. So, it's good to have some of the job expo benefits in the back of your mind if you plan to start hiring soon.
An opportunity to get familiar with the job market
A chance to meet local job seekers in person
An occasion to network with other local employers
What Job Fairs are there in Riverside?
If you plan your hiring journey, you can adjust it to the upcoming job fairs in Riverside, CA. There should be both virtual and offline job fairs available, so you might find just what you're looking for.
Tips to help a business find and hire employees more efficiently in Riverside
Planning out your recruitment strategy can sometimes be half the work. So, here are some handy tips you can try out during your hiring process. Check them out and let us know if you liked them!
How to Optimize Your Job Board Posting to Attract Job Candidates in Riverside, California 
Did you know that well-organized job descriptions can bring you higher conversion rates? That's right! There are some things to consider and create an eye-catching job posting that will attract job seekers. Check out the following tips before preparing for your next hiring journey!
Describe your company's vision. The introduction part of your job descriptions should reflect your company culture. This is essential, as job seekers like to find more about the inspiring stories of companies they want to apply to. Let your applicants know what you can offer them and how they could prosper within your team!
Design your postings. It's not enough just to write down job requirements and duties. You should organize them for better visibility. So, try using bullet points and relevant keywords. This way, you should have better chances of standing out. If you need some ideas for job posting creation, check out our FREE 50 Job Description Templates!
Provide precise application details. Make sure to tell your applicants how and where to apply for a job position. If you have a website, link to your Career/Jobs section within it.
Opt for your ATS. The hiring game is fun, but it's also challenging and time-consuming. Here at VIVAHR, we are rooting just for the fun part! That's why we created simple software to assist small businesses when hiring. Our program can attract A-Players for you and add your job postings to more than 50 job boards. This way, you don't have to search for job posting sites in Riverside alone. Sounds good?
Find more about what we can do for you and GET STARTED today! 🙂
Related Job Posting Sites in California