Find Job Candidates in Sacramento
Finding a new team member is often challenging. Rummaging through numerous job boards and seeking the right one is demanding. But, that doesn't mean you can't find some quality free job posting sites in Sacramento, California. That's why we are here to assist you all the way!
Before you head on to the next step of your hiring journey, try creating eye-catching job descriptions. These can make a huge difference when attracting candidates. So, what do you need to do? You should create a precise vision of your future hire. To achieve this, you can begin with the following questions.
What kind of experience/education do you look for in a candidate?
Do you need someone with year-long experience, or you might want a college graduate?
How many hours do you expect your new team member to work?
Having these (and adding some more) can ease your job description creation. You should be able to narrow down your wishlist and target A-players that fit your company's needs.
The next step is finding some job boards to post your listings to. Or, you can go the easy way and let ATS do it for you.
Whatever you opt for, it's essential to get more in-depth information regarding efficient ways to hire, and that's what we are talking about today. 🙂

How to find job candidates in Sacramento?
Get the most of job posting sites in Sacramento. Exploring local job boards in Sacramento can bring you rewarding business benefits. So, it's essential not to skip this part of your hiring process.
Find about job fairs in Sacramento. Local expos are an excellent way to find local talents. Usually, there are plenty of them available, so you just need to check for them regularly. There should be both virtual and offline job fair events out there. Quite handy, right?
Do your job posting optimization. Some companies neglect their job descriptions which can lead to poor candidate feedback. To avoid this, you should make sure your job listings are well-written and on point. Read on and find how to achieve this – don't worry, it's not hard at all.
Job Posting Sites For Employers in Sacramento, California
| | |
| --- | --- |
| | |
| | This is a local premier job board in Sacramento, and it serves Sacramento, Placer, El Dorado, and Yolo Counties. There are numerous employer-related tools such as job-posting, company profile page, searching candidate's resumes, employers dashboard, etc. For job-posting prices information, you need to contact the site. |
| | This is a local news site in Sacramento, and it offers a job posting section for employers. There are three pricing plans available - $398, $573, $877. All prices are for a single job post. |
| | This is a local job search and job posting site that connects job seekers and employers in Sacramento. It offers various job-posting packages and prices for employers. |
| | This local job site offers employment-related services in Sacramento. Job seekers can search for local job openings. Employers can post jobs for $255 (single job post) or post unlimited jobs and search resumes for $1000 per month. There is also an option to pay annually for unlimited postings and resume searching ($5000). |
| | This one is a local job board in California that connects job seekers and employers. This site is not associated with the state of California, and it's powered by Jobcase. For information about job-posting prices, contact the site directly. |
Where to Post Jobs in Sacramento?
ZipRecruiter – This platform provides various employment-related tools for job seekers and employers. ZipRecruiter is a well-known site that adds job listings to its job board and many other job boards out there. It competes with established job boards, such as Indeed and LinkedIn.
Glassdoor – This one is both an online community and a job board. Glassdoor provides insights into users' reviews and offers job searching and job posting options. Employers can also get to research demographic trends.
Indeed – This is one of the most popular job-posting platforms today. Indeed offers numerous job-related tools for both job seekers and employers. The job posting is free, but for better visibility, employers can sponsor their postings.
Employment Statistics
The median income in Sacramento, California, is $50,013, and the current unemployment rate is 7.7%. The recent job growth is 1.4%, with the job growth prediction (next ten years) of 34.8%. The minimum hourly wage in Sacramento is $14.
Sacramento Job Posting FAQs
Where can I post my job for free in Sacramento?
Having some free job boards to post to is always handy. If you want to save some bucks while hiring, check out Learn4Good and Indeed. These two sites offer free job posting options. However, you can also choose to sponsor your listings via Indeed, but that's not mandatory.
How can I promote my job in Sacramento for free?
Check local social media in Sacramento. Social networks can be a great way to promote your job openings free of charge. Sites like Sacramento Jobs Facebook list daily job openings and connect job seekers with employers. Also, don't limit your company to only these types of groups. Use your social media channels. Post regularly and engage with your followers. Who knows, maybe your next hire is hiding within!
What is the job outlook in Sacramento?
The recent job growth in Sacramento is positive (1.4%), and the future job growth prediction (next ten years) is 34.8%. This could indicate some new job-related opportunities in the future. However, the job market is changing daily, so it's essential to keep track of it. So, adjust your hiring plans to these changes and always plan your hiring ahead.
What do job candidates expect from employers in Sacramento, California?
Candidate expectations can be very subjective. But, that doesn't mean there aren't some general expectations. Applicants like to be updated during the hiring process and would appreciate it if employers value their time. The job market is broad, so, often candidates have multiple job offers at the time. What does this mean for you? Let an applicant know if you like them, and keep them interested. The time of desperate job seekers without second options has been long gone.
Is it hard to find talented job applicants in Sacramento, California?
Talented people are hard to find. Period. But you probably have known this for quite some time. So, what can you do about it? Bring on the talent pool! 🙂 Try to always actively hire and add candidates you like to your talent pool. This way, you should have suitable candidates by your side when the actual hiring time begins.
How long does it take to fill a job in Sacramento?
Filling in an open position in Sacramento can take some time. Of course, the hiring length depends on various factors, but generally, the hiring takes time. So, you should be patient and aware that you probably won't find your next hire overnight. But, the thought of the hiring results will keep you motivated!
Where do small businesses post jobs in Sacramento?
If you run a small business in Sacramento, you know how hard it can be to find suitable job posting sites. Luckily, you don't have to worry. We created a shortlist of some to-go job boards that you can use whenever you start with recruitment. So, check them out!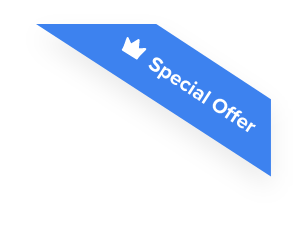 Joshua F.
Redline Electric & Solar

"The best recruiting platform on the market! VIVAHR allowed us to create a dashboard and applicant experience like no other!!"
Get more applicants from the
Best Job Boards
Post for free to 50+ job boards
Unlimited Job Postings
Unlimited Applicants

Job Fairs in Sacramento
If you're looking for local job seekers in Sacramento, you should check out Sacramento job fairs. It's that simple! These expos offer numerous benefits for companies. Here are some of them:
Opportunity to meet local job seekers
A chance to network with other employers
An option to have a shorter hiring process
What Job Fairs are there in Sacramento?
Having the list of the upcoming job fairs in Sacramento is a handy tool for your hiring. So, if you plan to start your recruitment process, be sure to take a look at these expos. Job fairs present a great source of local candidates.
Tips to help a business find and hire employees more efficiently in Sacramento
Finding efficient ways to hire in Sacramento can be challenging. But, with our help, you should have an easier time achieving this. By implementing some new methods into your recruiting strategy, you might have an easier time finding your new hire.
How to Optimize Your Job Board Posting to Attract Job Candidates in Sacramento, California 
You are probably always seeking ways to attract candidates more efficiently. Well, this is doable. One of the ways to draw job seekers to you is to optimize your job postings. How can you do this? By following these steps!
Tell about the company goals. Every company has some kind of vision. Share yours within the first two paragraphs of a job description. This way, you let candidates engage emotionally with your company culture. Job seekers like to find more about companies they're applying to. They also want to know what you can offer to them.
Precisely design job descriptions. Use bullet points and job-related keywords for better posting visibility. This is a proven fact! If you need some inspiration, check out our FREE 50+ Job Description Templates.
Provide application details. Make sure to add job application details at the end of your job posting. If your company has a website, link to it from the job posting.
Choose ATS. Everything is more efficient when you recruit with the help of applicant tracking software. Here at VIVAHR, we know how challenging it can be to find a suitable employee. That's why we've created ATS that can post your job postings to more than 50 job boards. Finding A-Players won't be as challenging as before. Learn more about the easier way to hire and GET STARTED today! 🙂
Related Job Posting Sites in California