Find Job Candidates in Long Beach
Sometimes it takes more than a good recruitment strategy to attract new job candidates. If you want to start with a hiring cycle, it would be good to check some free job posting sites in Long Beach, California. To prepare for this part of your recruiting, you should first create well-designed job postings. Here are a few questions to help you write down a quality job description.
What education level does your new employee need to have?
Are you looking for specific skills in your potential candidate?
What working hours do you offer?
By having clear expectations of your next hire, you could create a job description that could attract A-Players for you.
How to find job candidates in Long Beach?
Check out the local job boards in Long Beach. To have better chances of finding local candidates, you should always add your postings to some local job posting sites. Of course, be free to share your open positions on some global job boards and attract applicants from all over the world if you want.
Attend some job fairs in Long Beach. These events can bring various benefits to your company, so it's worth visiting some. The good thing is that you can attend both virtual and offline job events. So, that certainly adds to a fun moment.
Optimize your job postings before adding them to job boards. It's essential to organize your postings to attract specific candidates you desire, from job-related keywords to using bullet points, etc. We'll talk more about these tips a bit later in today's article.
Job Posting Sites For Employers in Long Beach, California
| | |
| --- | --- |
| | |
| | This one is a local employment site that connects employers and job seekers in Long Beach. It offers job searching and job posting options for both sides. |
| | For employers that want to hire some grads in Long Beach, this site could be the solution. It offers an opportunity to post an internship or a job and provides an employment opportunity for local students. |
| | This one is California's work resource, and it connects candidates with employers. By offering job-friendly tools, this site helps both parties during everyday work-related challenges. |
| | This local job posting site connects local employees with local employers, and it's not associated with the state of California. By collaborating with Jobcase, it's connected to the network of more than 160 job boards. |
Where to post jobs in Long Beach?
Indeed – This site provides various job-related tools for both sides. Indeed is a popular platform where employers can add their job postings for free. However, to make postings more visible, there is an option to sponsor posts.
Glassdoor – This platform provides various employment-related tools for both sides. Employers and job seekers can read other users' reviews and find info about companies on Glassdoor. Besides this, employers can add job postings, while applicants can search for job openings on this site.
ZipRecruiter – This site has a job posting option and offers job posting on more than 100 job boards. ZipRecruiter has a job board where employers can post their openings. Even though this platform once was only a job publishing engine, today offers all-in-one job-related experience.
Employment Statistics
The median income in Long Beach is $52,944, with an unemployment rate of 11.5%. The recent job growth is 0.7%, while the future job growth prediction (next ten years) for Long Beach is 32.5%. The minimum hourly wage in Long Beach currently goes from $13 to $14. The $13 per hour wage is for companies with 25 or fewer employees, while the $14 hourly wage is for companies with 26 or more employees.
Long Beach Job Posting FAQs
Where can I post my job for free in Long Beach?
If you're looking for free job posting sites in Long Beach, check out the CalJOBS, California State University Long Beach, and California Job Department. These sites offer free job posting for employers in this area.
How can I promote my job in Long Beach for free?
Reach local Long Beach media. You can promote your job offers for free on some local media outlets. For example, check out the Long Beach Post. This local news site offers a special offer which includes the free posting of 1 job offer for 30 days. So, it's an opportunity to see if this site suits your company's needs.
Check some local social media sites. Did you know you could promote your job postings free of charge on sites such as the Long Beach Jobs Facebook Group? Besides this, you could add your job offers on your company's social media channels and get attention for free. When engaging daily with followers, you could transform some of them into potential candidates.
What is the job outlook in Long Beach?
The recent job growth in Long Beach is 0.7%, which is small but positive. With the future job growth prediction of 32.5%, Long Beach could be a place for new job opportunities. So, employers in this area should pay attention to job market changes and adjust their hiring needs according to them.
What do job candidates expect from employers in Long Beach, California?
Job candidates in Long Beach are looking for a transparent hiring process with detailed job descriptions. By providing precise job details, you get better chances of attracting suitable candidates. Plus, you also make the hiring process easier on applicants. If you have a chance, try keeping the whole process as short as possible. Many candidates have multiple job offers at the moment, so to seize the right ones, you should act fast. It's also essential to show you appreciate all the applied applicants.
Is it hard to find talented job applicants in Long Beach, California?
With the growing job market in Long Beach, it could be getting harder to find talented people. That's why it's crucial to keep your talent pool well-maintained. Finding a suitable candidate is never easy. But, if you continuously hire, you might get a better chance of having someone to hire right away. However, prepare to be patient, as usually talented people are not easy to spot.
How long does it take to fill a job in Long Beach?
The hiring process is often a long one because there are always other factors that can affect it. If you have a large company with many applied candidates, you can expect a longer hiring process. Also, if you plan to assign some pre-hiring tasks, count them in when it comes to the hiring length. So, by being aware of the hiring length possibilities, you have a chance to be less frustrated by it.
Where do small businesses post jobs in Long Beach?
Every small business in Long Beach probably seeks some quality job boards to post to. It's challenging to compete daily with some big-player companies, so having a shortlist of popular job posting sites can be handy. That's why we created one, to assist you during your hiring. Check it out and have an easier time finding job candidates in Long Beach.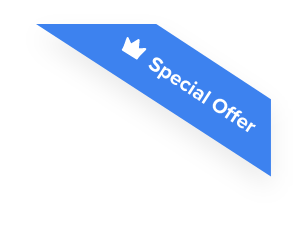 Joshua F.
Redline Electric & Solar

"The best recruiting platform on the market! VIVAHR allowed us to create a dashboard and applicant experience like no other!!"
Get more applicants from the
Best Job Boards
Post for free to 50+ job boards
Unlimited Job Postings
Unlimited Applicants

Job Fairs in Long Beach
Attending job fairs in Long Beach can come with many benefits. First, these events can be visited both virtually and offline. So, job fairs present a convenient hiring solution for any size company. Check out some helpful benefits job fairs can bring:
Getting to know applicants right away
Meeting various other employers from similar job industry
The overall shorter hiring process
What Job Fairs are there in Long Beach?
When planning your next hiring cycle, get some info about the future job fairs in Long Beach. These local events can help you attract local candidates, so it's worth checking them out regularly.
Tips to help a business find and hire employees more efficiently in Long Beach
To have better chances of a thriving hiring process, you should plan it. Or, at least have some guidelines which you will follow. That's why we created a few reminders to assist you during this journey.
How to Optimize Your Job Board Posting to attract job candidates in Long Beach, California
Well-optimized job postings can lead to better conversion. That's a fact. So, it's essential to do this part of your hiring process properly and gain better chances of attracting A-Players. To help you out with this, we created a few to-go tips that can assist you.
Share company values and goals. Describing your company culture within the first two paragraphs of your job description should give you a good starting point. Candidates like to hear more about the company they wish to work for. Keep in mind to have this part of your posting short.
Provide a clear job description part. This is the central part of your job posting that should attract your potential employees. Keep it well-organized with precise job requirements and duties. Also, use some bullet points when writing these down. This way, your postings should be more visible in search results (proven fact). Don't forget about keywords, and check out our FREE 50+ Job Description Templates for extra assistance.
Tell applicants where to apply. At the end of your job posting, add some how-to-apply details. Also, if you own a website, place the Jobs tab within it and enable candidates to apply directly.
Opt for Applicant Tracking System. Hiring can often be challenging. Not to mention you also need to run the other parts of your company. So, we created VIVAHR, intelligent software to help small businesses attract A-Players. Our system can add your job posting to more than 50 job boards and provide you with easier candidate management. Hiring doesn't sound so complicated anymore, right? Learn more about it and GET STARTED.
Related Job Posting Sites in California