Are you on the lookout for a new team member? Search no more because we got the solution! VIVAHR has provided detailed instructions for you to follow as you progress through the recruiting process, with our software you are making the best decision for you to learn and improve. We've created a FREE Customer Success Manager Job Description Template with all of the relevant information for this role.
Keeping track of your progress and making sure you document all of it makes the recruitment process easygoing and successful.
Using our VIVAHR Software, you'll be able to be creative in order to make the most appealing job offers and distribute excellent job descriptions. Let's start this new chapter together!
What is a Customer Success Manager?
Customer Success Managers handle the customer service department and its staff for businesses across sectors.
They collaborate closely with the customer support staff to ensure that customers understand how to get the most out of the company's goods and services.
Their work entails hosting department meetings to set new objectives, hiring qualified customer service representatives, and communicating with consumers by phone, email, and in person.
They could also be in charge of communicating with top management about reoccurring product or service difficulties.
Related Job Titles for Customer Success Manager
Customer Service Manager
Sales Support Specialist
Technical Support Specialist
The Top Customer Success Manager Skills
| | |
| --- | --- |
| | |
| | Customer success managers frequently analyze customer feedback in order to create policy changes in the workplace. There may be a lot of data and feedback to look over, which necessitates close attention to detail. Customer complaints frequently need a comprehensive investigation in order to arrive at a suitable answer. |
| | Empathy may assist customer success managers by helping them to comprehend the perspectives of others. Understanding a client's comments on a product may assist customer service employees to come up with ways to enhance the product and boost customer happiness. They may focus on growing empathy by increasing their self-awareness and assisting others with their problems. |
| | Writing abilities are frequently required by customer success managers in order to design clear and helpful policies. CS workers can communicate with clients more effectively if they have a diversity of writing abilities. Workshops and tertiary education are usually effective ways to develop their writing talents. |
| | Effective management sometimes necessitates a certain amount of organization. Having organizational skills may help customer success managers get more done in less time. Filing paperwork, receiving phone calls, and responding to client comments may all benefit from organizational abilities. Focusing on time management, planning activities, and balancing the work-life are all excellent methods of improving organizational abilities. |
Customer Success Manager Job Description Template (Free) 
We're seeking a Customer Success Manager that is technically proficient and has a strong desire to succeed. Maintaining continuous customer connections and networking, creating success programs, contributing to sales, onboarding and training customers, and limiting churn are all responsibilities that the customer success manager will be responsible for. You should also be able to analyze client-to-business contacts, enhance customer experience through product assistance, and handle customer complaints and requests.
Candidates must be sociable, analytical, have the ability to learn and use new tools, and be able to communicate clearly and effectively. Customer Success Managers should interact with customers, optimize value, and develop methods to expand our customer base.
Customer Success Manager Duties & Responsibilities:
Create and manage client portfolios.
Maximize value to maintain business development and profitability.
Examine customer data to enhance the customer experience.
Enhance the onboarding process.
Examine and enhance tutorials and other forms of communication.
Intervene in disputes between clients and the company.
Handle and resolve customer requests and concerns.
Reduce customer churn as much as possible.
Assist with product development and design.
Customer Success Manager Requirements:
A bachelor's degree in communications or marketing is recommended.
Multi-tasking and very structured.
Self-motivated and proactive personality.
Excellent interpersonal and communication abilities.
Demonstrate your ability to lead.
Computer literacy is high, as is the capacity to learn new software.
Processes for ensuring client success are well-understood.
Document creation experience is required.
A listener who is both patient and active.
A strong desire to help others.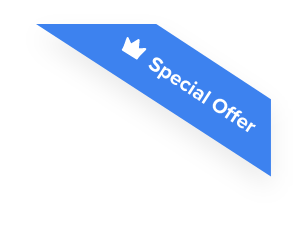 Joshua F.
Redline Electric & Solar

"The best recruiting platform on the market! VIVAHR allowed us to create a dashboard and applicant experience like no other!!"
Get more applicants from the
Best Job Boards
Post for free to 50+ job boards
Unlimited Job Postings
Unlimited Applicants

Sample Interview Questions For Customer Success Manager
The recruitment process is moving fast and you need to make sure you are on the right track. By using our guided sample interview questions for Customer Success Manager you will be able to target your desired candidate and make no mistakes.
Personal 
Why do you think you'd be a good match for this position?
What is your favorite pastime?
What do you want to achieve in the long run?
Human Resources
What's the best way to break the bad news to customers?
When you can't address a problem straight immediately, how do you communicate with customers?
What is the most difficult case you've ever dealt with?
Management
How would you go about avoiding client churn?
How would you de-escalate a tense situation with a client?
Let's imagine you have numerous things to perform; how would you prioritize them?
Technical Skills and Knowledge
In the initial phone call or email, how do you demonstrate value?
Pitch me on a next-tier-level upsell of our product.
In a single word, how would you describe our product or service?
What are the Educational Requirements For a Customer Success Manager?
Customer Success Managers who succeed position themselves as trusted consultants with in-depth market expertise. A good Customer Success Manager candidate will have industry-specific education, certification, and training.
A good applicant for a financial or accounting business, for example, would have a degree in finance, accounting, or a similar field from a four-year college or university.
A good candidate for a software firm could have a background in computer science, programming languages, or another relevant field.
A good Customer Success Manager candidate for your organization should have appropriate education, certification, and training in their field.
How Much To Pay a Customer Success Manager When Hiring
Customer Success Managers usually earn from $29,500 to $100,000 per year, and their median annual salary is around $65,005. The hourly wages range from $15 to $48, and the median hourly pay is $31.

Frequently asked questions about Customer Success Manager
What's the difference between an Account Manager and a Customer Success Manager?
A Customer Success Manager and an Account Manager differ in that they connect with customers for various reasons and use different metrics to gauge their effectiveness.
A Customer Success Manager, for example, contacts customers to learn how they use their goods or services and whether they require assistance in maximizing their utilization in their personal or professional lives.
They usually utilize measures like churn rate, customer retention cost (CRC), and expansion percentage to figure out how many clients they can keep by assisting them and maintaining professional connections with them.
Account Managers, on the other hand, contact potential and existing clients to inform them of new goods or services and urge them to buy more.
They may also call consumers to ensure that they renew their contracts with the firm, ensuring that the company's revenue is protected.
Account managers generally measure their progress using sales indicators such as sales quotas or lead conversion rates.
What are the responsibilities of a Customer Success Manager on a daily basis?
A Customer Success Manager begins each day by reviewing their email and voicemail for any missed messages and responding to time-sensitive requests from customers or workers.
They speak with consumers on the phone or in-person throughout the day, asking about their experiences with the company's products and services.
They also utilize this time to provide clients advice on things they've purchased and to update them about future product launches.
They attend meetings with higher management and the customer care department to evaluate customer retention data and develop new tactics for effectively connecting with customers.
What characteristics distinguish a competent Customer Success Manager?
A competent Customer Success Manager has a natural aptitude to lead, allowing them to supervise the customer service department's daily operations.
They have strong interpersonal communication skills and understand how to modify their tone while speaking with higher management, clients or customers, and lower-level corporate personnel.
Furthermore, a good Customer Success Manager has a friendly demeanor that enables them to connect with new, existing, and future customers in order to assist them in navigating goods or services and to make them feel appreciated.
A Customer Success Manager reports to whom?
To accept possible business leads and manage customer service practices among personnel in their department, a Customer Success Manager often reports to the Business Development Director.
A Customer Service Manager may also report to the Chief Executive Officer (CEO) or Chief Operating Officer (COO) (CEO).
Similar Job Descriptions as Customer Success Manager