Every employer wants only the best for the business, so a perfect employee is no exception. But how do you find and attract them? Don't worry, because we are here to help you recruit first-rate candidates. The first step is to check out our FREE QA Tester Job Description Template which contains every information candidates and employers find useful. If you wish to change and customize this template by adding specific details about your workplace, you are free to do so!
Our job is to make your hiring process as easy and enjoyable as possible. That is why there's one more thing we recommend – our VIVAHR Software allows you to keep track of your business data and post your job opportunities on more than 50 job boards! Keep reading and good luck!
What is a QA Tester?
QA Tester, also known as QA Engineer or Software Tester, is a professional who helps maintain the proper functionality of software on a daily basis.
QA Testers are important members of the development team, as they are responsible for executing tests on new and existing software to ensure functionality, identifying and removing bugs and errors, and collaborating with other QA testers to guarantee quality across the software development lifecycle.
Related Job Titles for QA Tester
QA Manager
IT Manager
Quality Engineer
The Top QA Tester Skills
| | |
| --- | --- |
| | |
| | Since QA Testers are mainly responsible for executing tests and removing bugs, they must possess wide knowledge and experience with various testing techniques and usage of tools. Black-box testing, security testing, system testing, or any other kind of testing will surely be useful in this job. |
| | Great QA Testers know how to think outside of the box and develop and maintain software that will satisfy the clients' needs and wishes. On the other hand, critical thinking helps QA Testers dig deeper into the problem and therefore solve it more efficiently and professionally. |
| | Even though QA Testers seem like they don't need to communicate as much as some other positions, the situation is completely opposite. QA Testers must know how to communicate accurately with their coworkers and superiors when it comes to discussing development ideas or problems. |
| Basic Programming Knowledge | QA Testers should be at least familiar with basic programming languages and the development process. This helps them understand the insights of the application or software better, and therefore execute the appropriate test for any potential bugs or errors more efficiently. |
| | QA Testers work in an abstract and invisible environment. The ability to spot minor errors and bugs and remove them, as well as to spot if there is a space for improvement is crucial for QA Testers. Also, QA Testers should always double-check their work to make sure everything works perfectly. |
QA Tester Job Description Template (Free)
We are hiring a skillful and knowledgeable QA Tester to join our development team. As a QA Tester, you will be working with the engineering team to ensure that our code is spotless. Your other responsibilities will include running tests on new and existing software, creating test cases for manual and automated tests, and identifying and removing bugs and errors. Additionally, you will analyze the test results and create documentation based on the test findings and feedback.
By effectively collaborating with other employees, you will help produce and implement the best product that we have to offer to our clients. The skills that we are looking for in our ideal candidate are attention to detail, great communication skills, critical thinking, and basic programming knowledge.
QA Tester Duties & Responsibilities:
Examine and analyze system specifications
Establish effective development strategies and plans
Execute tests on new and existing software
Analyze test results and findings
Identify and remove bugs and errors
Help troubleshoot issues
Conduct post-release and post-implementation testing
Form test cases for manual and automated tests
Collaborate with project managers and developers to understand business requirements
Improve the usability of software programs
Create accurate and organized documentation of feedback, bugs, and errors
Develop and evaluate product code according to specifications
Collaborate on development projects as needed
QA Tester Requirements:
Bachelor's or Master's degree in computer science, computer engineering, or related field
Proven prior experience as QA Tester or similar position
Knowledge of test management software and SQL
Ability to identify and solve various errors, bugs, and problems
Basic knowledge of programming languages
Analytical and critical thinking
Attention to detail
Communication and collaboration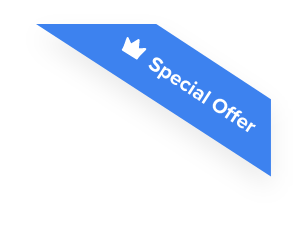 Joshua F.
Redline Electric & Solar

"The best recruiting platform on the market! VIVAHR allowed us to create a dashboard and applicant experience like no other!!"
Get more applicants from the
Best Job Boards
Post for free to 50+ job boards
Unlimited Job Postings
Unlimited Applicants

Sample Interview Questions For QA Tester
Once you gather up all the received applications, you can use these sample interview questions for QA Tester. These questions can help you narrow down your preferences and choose the most qualified candidate for the job.
Personal 
Could you tell us more about yourself?
What are your three greatest personality traits?
What do you enjoy doing when not working?
Human Resources
Why are you keen on this particular position?
If hired, are there any skills that you would like to improve?
What was your major in college?
Management
How do you prioritize your work and stay organized?
How would you motivate and encourage a colleague that is struggling?
How would you explain your job to someone who doesn't know anything about it?
Technical Skills and Knowledge
Can you briefly explain the Software Development Life Cycle?
What programming languages are you familiar with?
How do you make sure the error or bug is completely removed?
What are the Educational Requirements For a QA Tester?
QA Testers typically obtain at least a Bachelor's degree in computer science or computer engineering.
Some candidates have a Master's degree in the same field. Internships are great ways for candidates to acquire the working knowledge and experience necessary for a successful QA Tester.
Diverse programs and internships also help candidates develop the skills and mindset required for this position.
How Much To Pay a QA Tester When Hiring
QA Testers typically earn between $21,500 and $111,500 per year. Their median annual salary is around $74,570. Hourly wages go from $11 to $54. The median hourly pay for QA Testers is approximately $36.
Frequently asked questions about QA Tester
What is the difference between Quality Assurance and Quality Control?
The main distinction between these two terms is the intent. Quality Assurance is focused on maintaining quality and functionality by preventing and removing errors and issues. On the other hand, Quality Contor is responsible for identifying problems regarding products or services.
What are the other names for a QA Tester?
QA Tester is also known as a QA engineer, Software tester, and Software test engineer.
How much do QA Testers earn annually?
QA Testers usually earn between $21,500 and $120,500 per year.
What are the fundamental skills for QA Testers?
Initially, QA Testers should possess a basic knowledge of programming languages, and strong knowledge and experience of test management software. Additionally, they should have great communication and analytical skills, as well as attention to detail and problem-solving abilities.
Similar Job Descriptions as QA Tester