When it comes to hiring the ideal employee for your business, there are several significant points that you need to pay attention to. No matter what the job is, those points include major responsibilities, requirements, and top skills that a job title should possess. In this case, we are talking about an ER Nurse. If you are reading this article, we may assume that you are looking for an ER Nurse to hire. You are just in the right place because we are offering you this FREE ER Nurse Job Description Template to receive all the essential information that would help you make the right choice.
Continue reading, enjoy the process, and don't forget to use our VIVAHR Software to complete your experience!
What is an ER Nurse?
ER Nurse is a health care professional who is responsible for providing urgent care and treatment for a patient entering an emergency room. They work in hospitals, emergency rooms, intensive care, and other types of medical facilities.
As soon as the patients arrive in the ER, they identify their needs, examine their medical record and history, collect information about the injury, accident, allergic reaction, or trauma that happened and run all the necessary tests to stabilize the patients' condition.
They also assist ER doctors in critical situations and perform small medical operations and procedures. Once the patients are stabilized, they follow their recovery and make sure that they are no longer in danger.
Related Job Titles for ER Nurse
ER Doctor
Medical Assistant
Nursing Assistant
The Top ER Nurse Skills
| | |
| --- | --- |
| | |
| Clinical Skills and Knowledge | ER Nurses need to be broadly knowledgeable, certified, and experienced to efficiently perform their duties. A high level of skill is necessary in order to successfully carry out treatments, operations, therapies, tools, and machinery. And most importantly, the ability to detect even the smallest inconveniences in patients' condition and react timely. |
| Physical and Emotional Stamina | ER Nurses are required to have strong interpersonal skills and physical endurance. By that, we refer to the conditions and situations ER Nurses work in. They should be ready to handle patients of any age who are severely injured or sick working in shifts of 12 or more hours. That is why they should be in excellent physical condition and emotionally distant themselves to be able to stay focused on their main responsibilities. |
| | Being an ER Nurse means that you are the first in line to help doctors in critical and emergency moments. It is no surprise that ER Nurses need to work under pressure and remain composed, calm, and focused no matter the surroundings (loud noises, tension, strong smells, unpleasant scenarios…) |
| Understanding and Empathy | Even though ER Nurses usually seem uptight and strict, there may be a completely different situation underneath. They are also the ones that talk to families and patients who are in vulnerable and uncomfortable positions. Being understanding, empathic, and having the ability to console and calm people is a huge advantage in this job. |
| Time Management and Flexibility | ER Nurses often don't have regular schedules because of the nature of their job. They should prepare themselves for unexpected and unpredictable emergencies and situations. Additionally, in a crowded and hectic emergency room, they need to follow the track and occasionally handle several patients and their records at the same time. |
ER Nurse Job Description Template (Free)
One of the most fulfilling, but at the same time, most demanding jobs in the world is being a medical or health care professional. Considering that, we are searching for an experienced, licensed, and hard-working ER Nurse to join our staff in the ER. Your main duties would be to promptly provide appropriate and accurate health care and treatment to patients with injuries, infections, allergic reactions, traumas, or any other problems and make sure that their condition is stabilized. Also, you would be running tests, identifying any additional patients' needs, and monitoring their recovery.
Along with that, you will be required to collect information from patients' medical history and fill out additional details. When it comes to working with doctors, you would be first in line to assist them in critical situations and maybe even perform minor operations or procedures. The qualities and skills we are looking for in our future ER Nurse are great communication skills, gentleness, calmness in chaotic situations, understanding, time management, and efficient organization skills. Our ideal ER Nurse should be experienced and a team player. If you enjoy working with people and saving their lives, maybe you are just the right person for us. Contact us now, and we will be waiting for you!
ER Nurse Duties & Responsibilities:
Provide promptly health care and treatment to patients
Treat injuries, infections, allergic reactions, accidents, and traumas
Ease the pain and discomfort and make sure that patients' condition is stabilized
Run tests to identify patients' overall health condition
Collect samples and information
Follow and fill out patients' medical history, records, and paperwork
Monitor patients' recovery
Assist doctors in critical and emergencies
Perform small operations or procedures
Clean wounds, draw blood, measure blood pressure
Collaborate and communicate with personnel from different departments
ER Nurse Requirements:
Bachelor's degree in nursing
Advanced Cardiac Life Support Certification (ACLS)
Previous experience in nursing
Ability to work under pressure
Calmness
Fast-thinking and problem-solving abilities
Understanding and empathy
Time management and organization skills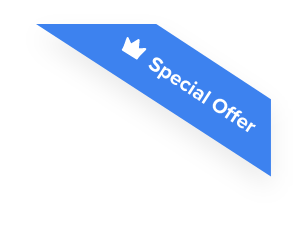 Joshua F.
Redline Electric & Solar

"The best recruiting platform on the market! VIVAHR allowed us to create a dashboard and applicant experience like no other!!"
Get more applicants from the
Best Job Boards
Post for free to 50+ job boards
Unlimited Job Postings
Unlimited Applicants

Sample Interview Questions For ER Nurse
Once you gather up all the received applications, you can use these sample interview questions for ER Nurse. These questions can assist you during the rest of your hiring and might help you choose a suitable candidate.
Personal 
Could you tell us something more about yourself?
What are your interests when you are not working?
Have you always wished to become an ER nurse?
Human Resources
Where do you see yourself in 10 years?
Do you expect to gain any new experiences or skills in this position?
Why do you prefer our hospital instead of some others?
Management
How do you manage to stay calm and collected in critical situations?
What are your methods for efficiently organizing priorities and duties?
Was there ever a situation when you disagreed with a coworker? How did that end?
Technical Skills and Knowledge
How would you appease a patient who is afraid of needles?
A patient's family is not satisfied with your care. What do you do?
What would you do if a critical patient is not responding to some medication or urgent treatment?
What are the Educational Requirements For an ER Nurse?
ER Nurse needs to be a Registered Nurse, therefore has to obtain Bachelor's or Associate's degree in nursing and participate in nursing programs. These programs give a mix of practical and theoretical knowledge and experience. After earning a degree, a future ER Nurse would have to pass the National Council Licensure Examination for registered nurses.
How Much To Pay an ER Nurse When Hiring
The average salary of an ER Nurse depends mostly on years of experience.
The average annual salary is between $11,000 and $124,500, and the median annual salary is $93,405. Hourly wages go from $5 to $60. The median hourly wage is around $45.
Frequently asked questions about ER Nurse
What are the average working hours for an ER Nurse?
ER Nurses are likely to work three 12 hours shifts per week, but their schedules change constantly.
How many patients daily can an ER Nurse handle?
ER Nurses can approximately take care of 10-30 patients during the day. However, that number varies daily.
What is the difference between an ER Nurse and a regular nurse?
The main difference between ER Nurse and regular nurses is the population they work with. ER Nurses are required to work with all ages, while regular nurses care for a specific population depending on the department and facility they work in.
Similar Job Descriptions as ER Nurse