A decent Dietitian is hard to find in today's job market. Because of this reason we are here to guide you through the recruiting process. You'll be well on your way to recruiting a new team member if you use VIVAHR's FREE Dietitian Job Description Template. When it comes to candidate search, having the appropriate team on your side is crucial.
Our aim for making the hiring process easier for you is to use VIVAHR software. Follow our recommendations for identifying people and adapting your qualifications to each job. This way, you'll have a higher chance of finding the proper person for the position or just someone to join your team.
What is a Dietitian?
Dietitians operate in a variety of healthcare settings, meeting with patients to develop meal plans that adhere to their dietary limitations while also improving their health. They work closely with patients to gain a thorough understanding of their nutritional requirements, preferences, and objectives. They utilize this information to create a dietary plan tailored to that patient's needs.
A dietitian will keep track of the patient's development and make adjustments to their dietary plan as needed. Dietitians must also undertake research on a regular basis in order to keep up to speed on the newest nutrition and food safety news. They may also visit schools or community organizations to teach people about good eating habits and the finest nutritional practices.
Related Job Titles for Dietitian
Dietetic Technicians
Farm and Home Management Advisors
Adult and Vocational Education Teachers
The Top Dietitian Skills
| | |
| --- | --- |
| | |
| | Dietitians must be able to communicate effectively with a variety of professionals and individuals. Nutritionists and dietitians require both written and vocal communication since they teach and deliver written material to clients and cooperate with physicians and other healthcare experts to build nutrition recommendations. Additionally, for dietitians to be successful on the job, they must be able to actively listen. |
| | Interpersonal abilities that dietitians frequently possess include compassion, patience, understanding, and the capacity to develop relationships with people. Nutritionists engage with patients and colleagues on a regular basis, thus having the capacity to connect to others' needs and providing empathetic assistance in professional interactions is essential. |
| | Dietitians are in charge of client files and other documentation, and they must be well-organized in order to keep records confidential and conveniently accessible. A nutritionist's organizational skills include time management and attention to detail, which they rely on to accomplish their jobs effectively. |
| | Dietitians in management and leadership positions rely on their understanding of procedures and processes for cooperating with teams, assigning responsibilities, and allocating resources to meet objectives. A nutritionist in a management position, for example, may oversee the creation and integration of client diet and nutrition programs by nutritionists under their supervision. |
| | Many dietitians instruct their customers on numerous diet and nutrition topics. To successfully enlighten customers about diet plans and approaches, as well as the relevance of their individual nutritional requirements, instructional skills are required. Dietitians and nutritionists frequently visit schools and other groups to teach the public about proper nutrition and dietary requirements. |
Dietitian Job Description Template (Free)
We're searching for an experienced Dietician who is enthusiastic about assisting patients in achieving their objectives and living better lifestyles. Dietitians and their patients will form trusted relationships. They will learn about the patient's health issues, objectives, and dietary limitations and preferences, as well as their dietary restrictions and preferences, and will collaborate with them to develop a healthy nutrition plan. They may also take part in demonstrations or seminars to educate the public about nutrition and encourage them to eat more healthily.
Dietitians that are successful are specialists in all aspects of food and nutrition. They should be analytical, compassionate, and informed, as well as possess excellent communication, active listening, problem-solving, and computer abilities. They should also be enthusiastic public speakers who can persuade people to eat healthy foods.
Dietitian Duties & Responsibilities:
Inquiring about patients' health objectives as well as their nutritional needs, preferences, and constraints.
Creating dietary programs for customers.
Compiling data and keeping track of clients' journey toward their health objectives.
Entering patient data into a database.
Keeping up with the newest nutritional findings.
Speaking to groups to encourage adequate nutrition and healthy eating habits.
Dietitian Requirements:
A bachelor's degree in nutrition, health, or a closely related discipline is required.
It may be preferable to have more education or experience.
Additional certificates or state licenses may be necessary.
Communication, problem-solving, public speaking, and listening abilities are exceptional.
Willingness to stay up with the newest discoveries and advancements in the area by continuing to train and research.
Computer and data entry abilities are essential.
Compassion and a sincere desire to help people adopt better eating habits.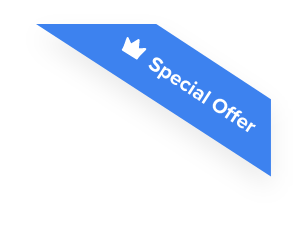 Joshua F.
Redline Electric & Solar

"The best recruiting platform on the market! VIVAHR allowed us to create a dashboard and applicant experience like no other!!"
Get more applicants from the
Best Job Boards
Post for free to 50+ job boards
Unlimited Job Postings
Unlimited Applicants

Sample Interview Questions For Dietitian
Now that you have collected all the information that you need and have final candidates, use these Dietitian sample interview questions and find your right fit for the role. These guided questions will help you to notice and use qualities in your candidates to make no mistakes with your choice.
Personal 
Why are you interested in this role?
Describe your daily routine in this job?
What is your level of experience?
Human Resources
What is the desired mindset for this role?
How do you stay motivated?
Share with us your greatest achievement?
Management
How effectively do you keep track of your responsibilities?
What is your time management advice for a daily workload?
How do you handle multiple tasks during your workday?
Technical Skills and Knowledge
What methods would you use to teach nutrition workshops in local schools?
Please provide some dietary suggestions for elementary school lunches.
Describe how you would put up a menu for someone who has Hashimoto's disease.
What are the Educational Requirements For a Dietitian?
Dietitians can rely on remarkable degrees, but certificates are essential as a national requirement for employment. Because of the nature of medicine, these caregivers will be forced to respond to urgent duties using a variety of skill sets.
Physicians, psychiatrists, other last-care providers must offer guidance to dietitians. GCSE certificates, A-level degrees, and post-graduate dietetics studies are among the most well-respected qualifications in the business for this position.
How Much To Pay a Dietitian When Hiring
Dietitians often earn from $37,000 to $81,500 per year. Their median annual salary is around $63,918. The hourly wages go from $19 to $39, and the median hourly pay is $31.

Frequently asked questions about Dietitian
What makes a dietitian different from a nutritionist? 
Both jobs entail researching nutrition, but nutritionists have no regulating authorities or regulations, thus anybody may call themselves one. Individuals collaborate with nutritionists to assist them to achieve their weight reduction and fitness objectives.
Are there several kinds of dietitians? 
Dietitians can operate in a range of locations and play a variety of functions, including:
Clinical dietitians work with patients who have health problems to develop dietary programs that will help them manage their symptoms. Tube feeding, intravenous feeding, or parenteral nourishment may be required. They work as part of a team of health care providers at hospitals, nursing homes, care homes, and clinics to assess and improve their patients' conditions and give care.
Dietitians in the community deal with persons in underserved regions, children, the elderly, and those with special needs. They participate in wellness programs, home help, and health maintenance organizations, as well as educating people about food and nutrition.
Neonatal dietitians operate in the Neonatal Intensive Care Unit and give nutritional treatment to unwell or preterm neonates. They check the newborn and offer nourishment in collaboration with the medical staff.
What makes a dietitian different from a nutritionist? 
Both jobs entail researching nutrition, but nutritionists have no regulating authorities or regulations, thus anybody may call themselves one. Individuals collaborate with nutritionists to assist them to achieve their weight reduction and fitness objectives.
Is there a demand for dietitians? 
The employment of licensed dietitians is expected to expand 11% from 2018 to 2028, according to the US Bureau of Labor Statistics.
Similar Job Descriptions as Dietitian