Find Job Candidates in Syracuse
Want to hire new team members? That's great! Getting familiar with job boards and free job posting sites in Syracuse, New York, can be helpful.
But before proceeding to the job posting steps, consider another essential step.
Create engaging and well-optimized job listings.
You could start by answering the following questions.
Are you interested in an expert team member or a beginner?
What skills and qualifications are necessary to best match candidates to your job posting?
What level of education do you expect your potential employees to possess?
If you're unsure what kind of employee you want, ask yourself these questions. Afterward, use that information to build a job posting that will bring suitable candidates.
Ready to post job listings? Spread them to numerous job posting sites in Syracuse, or let ATS do it for you.
Let's find more hiring resources and find your next team member! 🙂
How to find job candidates in Syracuse?
Check out local job boards in Syracuse, NY. Various job platforms can connect you with local job seekers. Also, don't forget about global job boards – these websites can be convenient for broader outreach.
Discover local job fairs in Syracuse, NY. Job expos can help companies connect with local job seekers. So, it's always good to check upcoming job fairs in your area if this is something you're interested in.
Always optimize. To increase the chances of attracting suitable job candidates, ensure your postings are well-optimized before posting them. More on this a bit later today. Stay tuned!
Job Posting Sites For Employers in Syracuse, New York
| | |
| --- | --- |
| | |
| | Employers can hire students from Syracuse University via the Handshake platform. The website offers detailed steps on how to post jobs. |
| | This local online news website also offers job posting options for employers from Syracuse. Job posting prices range from $425 for Standard, $475 for Performance, and $525 for the Proactive package. All prices are per job. |
| | For all employers from Onondaga county, this website can be beneficial. Employers can find job seekers at no cost by contacting the website via fax or email or applying directly here. |
| | This website offers numerous job posting options for employers at a starting price of $90 for internships. |
| | Posting a job on this well-known news website starts at $399 per job posting. The site offers advanced matching options and reaches across 1300 job boards. |
| | This website offers job posting options for employers. There is a Quick Post feature, and employers can register for assistance during hiring. The job posting prices start at $199 per month. |
| | This job board offers three pricing packages starting at $95 for a 30-day job posting. |
| | This job platform provides various price points for New York employers, ranging from $275 to $2,500. If you need an enhanced promotion, the Featured Tag option is available for prices between $95 and $475. |
Where to Post Jobs in Syracuse?
ZipRecruiter – With ZipRecruiter, you can post job openings on the main website and other external employment websites. Also, signing up for a four-day trial is free.
Monster – The Monster job board helps employers post openings and find qualified candidates quickly and easily. Employers can get to know potential employees through in-depth profiles and accessible qualifications.
Indeed – Indeed's career site is convenient for businesses advertising open positions and job seekers. Companies may post employment opportunities on the site either free of charge or by sponsoring these postings.
Employment Statistics
The median household income in Syracuse, New York, is $31,566, and the current unemployment rate is 7.1%.
The recent job growth is 0.5%, and the future job growth prediction (next ten years) is 21.3%.
The minimum hourly wage in Syracuse, NY, is $13.20.
Syracuse Job Posting FAQs
Where can I post my job for free in Syracuse?
You can find great candidates without spending money by posting open positions on free job boards such as Indeed and Learn4Good.
How can I promote my job in Syracuse for free?
Use your company's social networks. Advertising open positions on social media is a free way to reach out to job seekers, and you might gain new followers too!
What is the job outlook in Syracuse?
The recent job growth in Syracuse, New York, is 0.5%.
The estimated job growth prediction is 21.3% in the next ten years.
Also, to stay ahead of the curve, employers should shift their recruiting strategies to target the current labor market.
What do job candidates expect from employers in Syracuse, New York?
If you want your business to succeed, don't simply stop at writing great job descriptions.
Company culture is just as essential for attracting and retaining employees.
People are more likely to stay with a company if they enjoy working there.
So put the extra effort to make sure your workplace is one that staff members can look forward to coming into every day.
Is it hard to find talented job applicants in Syracuse, New York?
While not always easy, finding suitable job applicants is possible.
Having a talent pool to draw from makes the process simpler.
So, if you have some vacant positions that need filling, try recruiting candidates from your company's talent pool.
How long does it take to fill a job in Syracuse?
It's not easy to determine the exact hiring duration.
The recruitment process might seem long and demanding, but using an applicant tracking system can help speed up the process.
ATS automates several tasks in recruiting, which can result in significant time savings.
Where do small businesses post jobs in Syracuse?
You're not alone if you're a small business owner searching for new employees. Although it may seem challenging, multiple options are available to ease your search.
A great place to start looking is on job boards, social media platforms, and employer websites.
To give you a head start, here's a list of some popular job boards: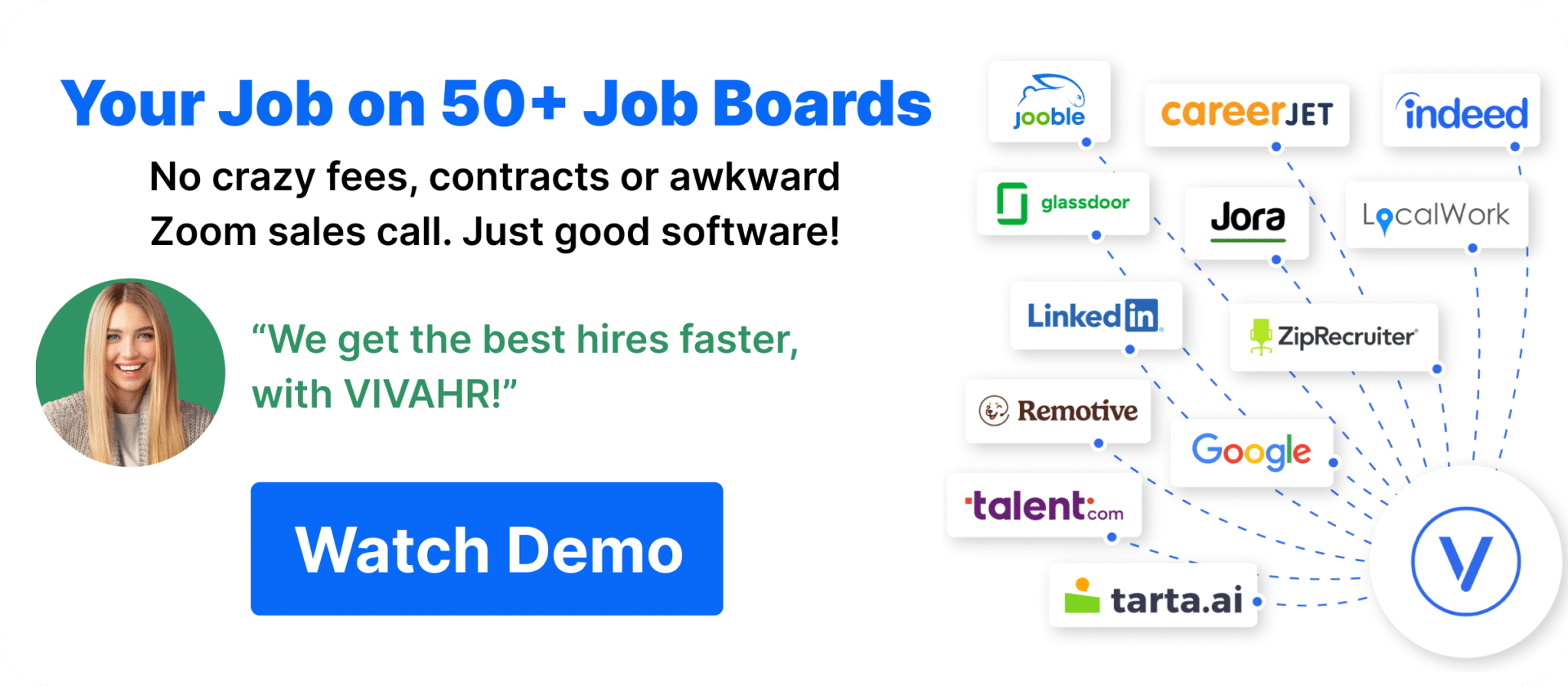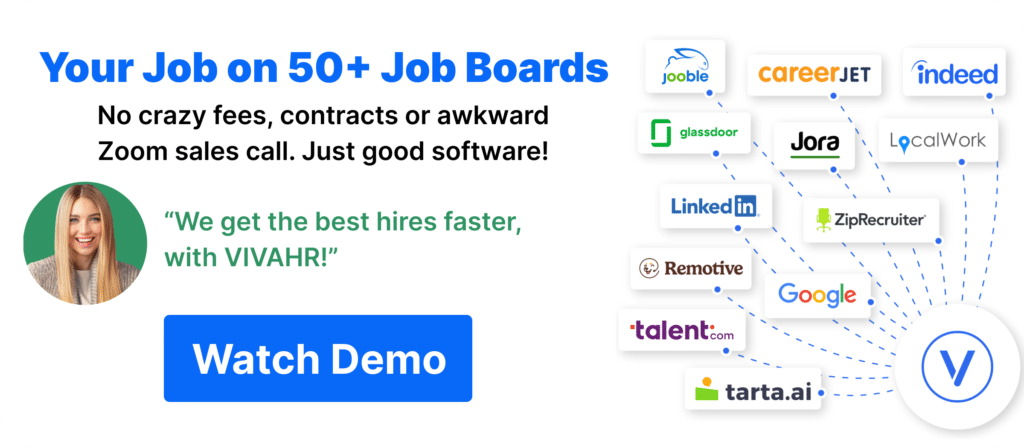 Job Fairs in Syracuse
While job fairs are excellent opportunities for employers to meet with various job seekers simultaneously, they offer much more than that!
Let's explore some of the other benefits.
Job fairs are an efficient way for employers to connect with multiple job seekers at a time
Although there may not be any current openings, employers could still contact individuals they think would benefit their company
Job fairs let employers meet with new, potential employees
Job fairs connect employers with people who could become employees and also promote the company name out there locally
Job fairs present an opportunity for businesses to meet with recruitment companies who can help them find suitable candidates to fill open positions
What Job Fairs are there in Syracuse?
If you're looking for job expos in your area, check out if there are upcoming job fairs in Syracuse, NY.
Tips to help a business find and hire employees more efficiently in Syracuse
Being efficient when hiring requires being clued into the latest recruiting industry trends and optimizing your job listings before posting them.
Check out these ideas for more efficient recruiting!
How to Optimize Your Job Board Posting to Attract Job Candidates in Syracuse, New York
A few easy adjustments to your job postings can make a lot of difference.
Check out our tips below!
Hire with culture. Many companies don't realize the importance of having a solid company culture. Ensure that your company culture is front and center in every job posting, and you might attract many applicants for your organization.
The structure is essential. Improve your search ranking and candidate engagement by drafting concise and engaging job postings. Use relevant keywords, design attractive listings, and don't forget to check out our FREE 350 Hiring Resource Templates page!
Provide application details. Both applicants and your company's HR department could save time by having clear and concise application instructions on your Career/Jobs website.
Choose your ATS. The recruiting process is an exciting journey, and we want to do our part to ensure it is as smooth and successful as possible.
That's why we designed VIVAHR – to help businesses like yours find the best talent for any role within their company.
Our software can post your jobs on 50+ job posting sites and bring A-Players to your company!
You don't need to post jobs on numerous job posting sites in Syracuse alone.
Lean on us and discover easier hiring with simple and affordable hiring software! 🙂
Related Job Posting Sites in New York
More Regional Job Boards Around New York