Find Job Candidates in Worcester
Searching for new employees? Starting with a new hiring journey is exciting! So, it's beneficial to check out some job boards and free job posting sites in Worcester, Massachusetts. However, before proceeding to this hiring step, check out the following questions!
Do you need an employee with specific educational qualifications?
What type of employment do you offer, full-time or part-time?
Does your company need an experienced candidate?
These or similar questions could help decide what you want to place in the job description. You could attract the most suitable job seekers by tailoring a well-designed job ad.
After you finish this step, add your job listing to numerous job boards in Worcester or simply opt for ATS assistance.
Ready for more hiring resources? Let's go and find your next hire! 🙂
How to find job candidates in Worcester?
Discover job posting sites in Worcester, MA. One of the ways to attract local job seekers is to get familiar with job platforms in your area. But, don't neglect the importance of global job boards. These job sites could also help you discover job applicants.
Find out about job fairs in Worcester. Trade shows are great opportunities for networking and getting to know local job seekers. So, checking the dates of potential job expos in your area can be helpful.
Optimize before posting. Adding some structure to your job descriptions can help with posting visibility. So, stay tuned to find more tips about this essential step of every hiring process. Don't worry! We'll be talking about it more later today! 🙂
Job Posting Sites For Employers in Worcester, Massachusetts
| | |
| --- | --- |
| | |
| | This local news website in Worcester caters to local employers and job seekers. The site integrates with ZipRecruiter and lets employers choose two posting options: online and online + print. |
| | This job board connects the creative workforce from Massachusetts. Employers would need to create an employer profile, and after this, they can submit jobs. All job postings require the Mass Cultural Council's approval before they become visible. |
| | Employers can opt for two job posting options on this job platform. Quick Post (a single job for 30 or 14 days), and Post Jobs (instantly post jobs and get the JobsinMA team's assistance). |
| | Another online news site that helps employers and job seekers connect. Employers can opt for three pricing plans - Standard $425, Performance $475, and Proactive $375. All prices are per one job post. |
| | This job board caters to employers from Massachusetts. There are various pricing options to choose from. For example, job ads prices go from $275 to $2,500. Also, employers can choose the Featured Tag option ($95 - $475). |
| | This job posting site offers the same features as the Massachusetts Job Network, but it's focused on the Worcester area. The job posting prices range from $275 to $2,500, with the Featured Tag option costing from $95 to $475. |
Where to Post Jobs in Worcester?
Indeed – This job board could be interesting for employers who want to post jobs for free and advertise their job listings. Indeed offers free job postings and an option to sponsor job ads and get better visibility in the search results.
Glassdoor – This platform lets former and current employers share work experiences anonymously. Besides this, Glassdoor offers job posting options for employers by integrating with Indeed.
ZipRecruiter – This is a job posting site and a job platform with its own job board. Zip Recruiter serves employers and job seekers by providing various employment-related resources. Employers can try out this job platform and post jobs for free during a four-day trial.
Employment Statistics
The median household income in Worcester, Massachusetts, is $46,105, and the current unemployment rate is 7.6%. The recent job growth is 4.2%, and the future job growth prediction (next ten years) is 37.5%. The minimum hourly wage in Worcester, MA, is $14.25.
Worcester Job Posting FAQs
Where can I post my job for free in Worcester?
Having some reliable free job boards during your hiring time could be beneficial. Websites like Learn4Good and Indeed can help you attract local job seekers without paying a fee.
How can I promote my job in Worcester for free?
Lean on the company's social networks. Chances are your company has some social channels, and that's great! You can use these media to promote your job openings for free. Plus, you get an opportunity to engage with current followers and gain new ones.
What is the job outlook in Worcester?
The recent job growth in Worcester, MA, is positive (4.2%), and the future job growth prediction in the next ten years is 37.5%. Despite these positive job growth numbers, employers should keep track of daily labor data changes and adjust their hiring to these shifts.
What do job candidates expect from employers in Worcester, Massachusetts?
Job applicants like to get precise details about job requirements and duties. But, what else can you do to make them more motivated to apply for a job? Work and nurture your company culture. This way, you build a pleasant workplace, and many job seekers would like to be a part of it!
Is it hard to find talented job applicants in Worcester, Massachusetts?
Discovering local talents sometimes might be challenging. But, don't fret! You could work on your talent pool and increase the chances of finding suitable applicants for your team.
Surrounding your company with people who would like to work with you is a clever choice. So, don't miss out on the opportunity to seize talents when you spot them!
How long does it take to fill a job in Worcester?
Estimating the duration time of any hiring process could be tricky. Numerous factors can impact the hiring length, but it's good to know you can do something about it.
Using an applicant tracking system could help you automate the recruiting process and save you time. You won't need to sort out candidates through spreadsheets manually this way.
Where do small businesses post jobs in Worcester?
Relying on some job platforms during your hiring time can be handy. These sites can help you seize job applicants and find suitable employees for your company. Check out the following list of job boards we collected and see if they can help you with your hiring process.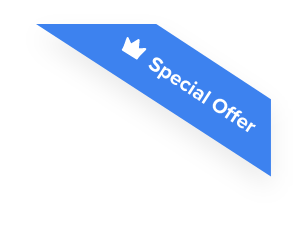 Joshua F.
Redline Electric & Solar

"The best recruiting platform on the market! VIVAHR allowed us to create a dashboard and applicant experience like no other!!"
Get more applicants from the
Best Job Boards
Post for free to 50+ job boards
Unlimited Job Postings
Unlimited Applicants

Job Fairs in Worcester
Companies usually like to attend job expos. Whether in-person or virtual, job fairs can bring various benefits to employers. Check out some of the trade show benefits!
Shorter hiring time
Positive impact on brand awareness
Real-time experience for employers and job seekers
Networking opportunities and educational sessions
What Job Fairs are there in Worcester?
If you would like to find more about job expos in your area, check out the list of the upcoming job fairs in Worcester, MA.
Tips to help a business find and hire employees more efficiently in Worcester
Taking care of your recruiting strategy is vital. The good thing is that there are always new things to learn and discover. So, with that in mind, we compiled the following list of simple tips you might find handy.
How to Optimize Your Job Board Posting to Attract Job Candidates in Worcester, Massachusetts

Higher candidate conversion rates are possible! One of the things that can help you achieve this is job posting optimization. With a few simple tips, you should have an easier time organizing your job listings. So, check out the following suggestions!
Share your company's story. A good salary is something that any person wants. But a positive company culture can make employees stay at one company for a long time. So, tell job seekers what your team looks like. Share your visions and goals and motivate job applicants to join your team.
Design job descriptions. Make sure to write down job requirements and duties with the help of bulleted lists and keywords. These can help your postings stand out from the crowd. Need inspo? Check out our FREE 350 Hiring Resource Templates!
Offer application details. Help your job applicants apply for a job position easily. Link from the job posting to the company's Career/Jobs section on the website.
Discover your ATS. Hiring time is exciting! But, sometimes, you might want to simplify the whole process for your company. That's where VIVAHR kicks in! Our intelligent applicant tracking software can add your jobs to 50+ job boards and attract A-Players.
You don't need to rummage through job posting sites in Worcester by yourself anymore. Find a more efficient way to hire and GET STARTED TODAY. 🙂
Related Job Posting Sites in Massachusetts
More Regional Job Boards Around Massachusetts