Job Posting Sites in Buffalo
Find the best places to find talent in Buffalo, NY
Are you in search of a new candidate to hire in Buffalo? That's great! Especially because we have a great list of top places to find job candidates in Buffalo. Before you get to applicant evaluation, you have an important task to do – find the right person for your company. That's why you need to know very clearly what you're looking for in a candidate. Only then you'll be able to make a job posting that will attract the right fit for your company.
So, to ease your hiring troubles, we gathered all-important things and implemented them on our list. There are many job candidates in Buffalo, so it can be tough to figure out where to find the right one. But, luckily, you have everything in your hands. At least when it comes to your job posting. In the end, a high-quality job posting can decide if the right person will apply for the job you're offering.
But let's go step-by-step and take a look at some of the best tips you can find useful when hiring in Buffalo.
Where to post jobs in Buffalo?
Before posting a job offer, you need to decide a few things. Are you looking for a full-time or a part-time employee? What skills does an employee need to have – technical, soft, or hard? Maybe all three? You should also know how many applicants you need. How much experience do they need to have?
By knowing what you're looking for, you'll know how to search for the right candidate.
Check out local job boards in this article. They can help you find excellent candidates. Job boards are a great source of potential candidates. They offer information about both entry-level jobs to high-position ones.
Job fairs are another great option. They offer various candidate profiles. These events are beneficial if you seek new talents. Be sure to check them out and attend the ones you like the most.
It's essential to have nicely optimized job postings. We are offering you a few simple yet useful things you can try out and improve your postings.
Top Job Posting Sites in Buffalo, New York
| | |
| --- | --- |
| | |
| | JobsInTheUS.com's mission is to help job seekers find real, local jobs where they want to work through our state-specific employment websites. |
| | This platform offers resume processing and data extraction. There are options for intelligent search and match. NY Talent has a language engine that can read unstructured resumes and various job descriptions. |
| | Making connections with job seekers and businesses as our state reopens. |
| | This site offers jobs in various areas. From the educational sector, trades, healthcare, engineering, nursing... There is an option for featured jobs and a section that shows details about top employers in the region. |
| | This site offers jobs in various areas. From the educational sector, trades, healthcare, engineering, nursing... There is an option for featured jobs and a section that shows details about top employers in the region. |
| | This regional job board site offers job openings in Erie County, Buffalo, and the seven other counties. Buffalo Niagara has lists of open positions from various fields. |
Job Posting Sites in Buffalo
WKWB Buffalo – This is the WKBW job board for the Buffalo area. This site offers various job postings from the most popular Buffalo trades. From temporary to freelance options. Even internships, part-time and full-time options.
National Council of Nonprofits – This site offers many job listing opportunities. Plenty is in the Buffalo area. As the name suggests, there are lots of nonprofit organizations. Here you can find jobs from various industries. Such as media services, healthcare, insurance, finance, etc.
SimplyHired – This one is a pretty large online job board. SimplyHired offers thousands of jobs in Buffalo. It also covers most of the businesses in the area. You can find management positions, healthcare, construction, tech, and many other trendy industries here.
Lawcrossing.com – If you're searching for a job posting site for legal tasks, this is the one. It features tons of jobs for lawyers, legal consultants, paralegals, and every other sector of Buffalo's legal part. People can upload resumes, seek career advice and look for employers' reviews.
Indeed – This is a huge job search platform. It provides users with plenty of listings for various open positions in and around Buffalo. This site is well-maintained, so everyone is notified on time about any job-related happenings.
Employment Statistics
Buffalo Job Posting FAQs
What Job Fairs are there in Buffalo?
You can find various candidates at job fairs. This is a great place to meet your potential new employees and discuss some work. Job fairs are valuable for both parties. Luckily, there are many upcoming job fair events to check out.
Where can I post my job for free in Buffalo?
The digital age offers us an easy way to post job proposals. It's one-click from the comfort of your office/home. Sites like WNY Jobs – Buffalo, Workforce Buffalo, and AAF Buffalo are just some great sites for job postings. Hiring through job posting sites gives you a way of transparency and security.
How can I promote my job in Buffalo for free?
Social media sites can be a great way to promote your job opening. For example, you can do that on the local Facebook Buffalo NY Jobs page. Besides modern methods to spread the word about your offer, there are some more conventional ways too. You can reach out to local news outlets, such as WIVB.
Wherever you opt to post your job opening, be sure to do it regularly. Consistency is the key to finding the right candidate for your company.
What is the job outlook in Buffalo?
Buffalo, NY, has an unemployment rate of 9.5%. With a job growth prediction at 21.86%, it should open many new job possibilities. So this might benefit both employees and employers.
What do job candidates expect from employers in Buffalo, New York?
Be aware you're not the only applicant's option. Lots of people are already in the interviewing stages. So, don't hesitate, and start with an honest and specific job description. The market is broad, but you need to be precise and keep your candidates interested in the position you're offering.
Is it hard to find talented job applicants in Buffalo, New York?
Finding talented people is never easy. Especially because today's market is full of possibilities. So if a company has potential candidates for a specific job position, it should keep them interested. With both online and offline ways to work, the hiring circle is narrowed. People often have a few job offerings.
Companies should let candidates know they care to ensure applicants will stick through the whole hiring process.
How long does it take to fill a job in Buffalo?
Recruiting is a process. Sometimes it can take weeks, other times even months. It all depends on a company and a candidate. If the hiring position is demanding, an applicant might need to pass a few tests before being hired. So, both parties should be geared up with patience.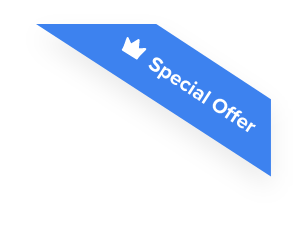 Joshua F.
Redline Electric & Solar

"The best recruiting platform on the market! VIVAHR allowed us to create a dashboard and applicant experience like no other!!"
Get more applicants from the
Best Job Boards
Post for free to 50+ job boards
Unlimited Job Postings
Unlimited Applicants

Job Fairs in Buffalo
Job fairs are instrumental events. Both parties can meet each other. Employers can discover talented people or spread their business names around. On the other hand, applicants also can have many benefits from job fairs. They can learn more about the company and job requirements. Plus, it adds to a fun moment. It's pretty amazing getting to know people in person.
Tips to help a business find and hire employees more efficiently in Buffalo
Finding the right candidate indeed takes some time. But any hiring manager is prepared for that. Besides patience, it's vital to announce job openings on every relevant platform. You could use the company's social media channels and job posting sites as a significant help. But also check out the following steps. They can be accommodating during the recruitment process.
Be honest with your candidates and give them a detailed and precise job description. That way, you avoid any misunderstandings.
Include people from various backgrounds in your job posting.
Carefully select candidates and have prepared interview questions.
Always make sure your job posting is well-written. This can attract many candidates. People love to see clear information and excellent job descriptions.
Be realistic about expectations regarding job duties.
How to Optimize Your Job Board Posting to attract job candidates in Buffalo, New York
The first thing to do is to post your job opening on some online job boards in Buffalo. Remember, many sites can help you with the hiring process. Always seek a reputable job board with excellent traffic.
The next step is to write a fantastic job description. It's crucial to do this carefully, as it can make a lot of impact on candidates. Add all necessary information, such as job duties and skills.
Do some changes to your website. For example, you can add the "Jobs" section. That way, potential candidates can easily navigate through your site and find job offers. Always provide as much information as you can. List all open job positions, and add some employee testimonials if you have.
Don't forget about social media sites, such as Facebook and LinkedIn. They can be of great help when it comes to the hiring process.
A very important thing is to consider automated applicant tracking systems (ATS). For example, VIVAHR is one of the leading companies in this field. It can help businesses find talented people to enrich their firms. We can spread the word on over 50 job boards and make the hiring process more manageable. No more losing talents in the piled email lists.
Related Job Posting Sites in New York
More Regional Job Boards Around New York