Find Job Candidates in Wilmington
Searching for new team members? That's exciting! Checking out job boards and free job posting sites in Wilmington, Delaware, can be helpful.
But, before adding job listings to job platforms, you should optimize them to attract suitable job seekers for your company.
Here are three questions to help you with this step.
What type of working hours do you offer?
Do you wish to hire someone with experience or a newbie?
Does your next employee need to have a specific education?
Consider these and similar factors when creating job descriptions. This way, you could design job postings that can seize the candidates you need.
Post job ads to various job boards in Wilmington, DE, or let ATS do it for you.
Let's get to more hiring resources and tips! 🙂
How to find job candidates in Wilmington?
Explore job posting sites in Wilmington, DE. Getting familiar with local job platforms can assist you during your hiring journey. But be sure to check out some global job boards too. These can also help you attract job seekers.
Find out about job fairs in Wilmington. Local trade shows present an excellent opportunity to connect with job seekers and network with other employers.
Optimize for better conversions. You should write your job ads precisely to seize the attention of the job applicants. We'll share some handy tips later today, so stay tuned!
Job Posting Sites For Employers in Wilmington, Delaware
| | |
| --- | --- |
| | |
| | Employers from Wilmington can use this website to post job ads and find suitable applicants. The price for a single job posting is $225, and Job Postings & Resume Search go from $1000 monthly or $5000 per year. There is also an option for the SmartHire option. It offers resumes on demand for $750. |
| | This job board lets employers create, edit, and manage multiple job postings for free. Also, employers can search for suitable applicants and save the ones they like. |
| | This is a local news site in Delaware, and it integrates with ZipRecruiter. Employers can post jobs Online, and ZipRecruiter will generate their listings on numerous other job boards. |
| | This university allows employers to post job openings on Handshake, their free online job platform. Employers need to have an account on Handshake and get registration approval. |
| | This is a job board that caters to companies from the Nonprofit sector. Employers can become members and post job openings for free on this website. |
Where to Post Jobs in Wilmington?
ZipRecruiter – This job platform offers various handy features for employers. ZipRecruiter posts job ads on its job boards and adds job listings to other job posting sites. The software has a 4-day free trial for employers to explore.
Monster – Employers globally can use Monster to post job ads, search through applicants' resumes, assign pre-hire assessments, etc. The website also caters to job seekers and provides them with handy resources.
Indeed – Employers can post jobs for free on Indeed. This platform also offers an option to sponsor job listings and get better visibility in search results.
Employment Statistics
The median household income in Wilmington, Delaware, is $38,979, and the current unemployment rate is 10.3%. The recent job growth is 2.7%, and the future job growth prediction (next ten years) is 28.8%. The minimum hourly wage in Wilmington, DE, is $10.50.
Wilmington Job Posting FAQs
Where can I post my job for free in Wilmington?
Collecting a list of free job boards could be handy during your hiring journey. Sites like Delaware JobLink, Learn4Good, and Indeed offer free job posting options for employers.
How can I promote my job in Wilmington for free?
Discover local social media groups in Wilmington, DE. This could be a quick and cost-free way to promote your job openings in your area. Check out sites like the Job Openings in Delaware Facebook group.
Use the power of your company's social networks. Another free method to seize local job seekers. Use the company's social profiles to promote job openings. This way, you also engage with current followers and potentially attract new ones.
What is the job outlook in Wilmington?
The recent job growth in Wilmington, Delaware, is positive (2.7%), and the future job growth prediction in the next ten years is 28.8%. However, employers from Wilmington should actively keep track of labor market data and adjust their hiring process to any changes.
What do job candidates expect from employers in Wilmington, Delaware?
Every company wants to discover what job seekers really want. This is not so easy to determine as everyone is different.
But, as a start, you should work on well-written job descriptions and nurture your company culture.
A positive working environment is something any employee would like!
Is it hard to find talented job applicants in Wilmington, Delaware?
Finding talented job applicants isn't always easy. But luckily, you can try out some techniques to ease this process.
For example, building your talent pool can assist you during hiring time. This way, you are always actively hiring and increasing your chances of discovering talents.
How long does it take to fill a job in Wilmington?
Hiring duration can't always be measured and predicted as numerous factors impact its course. But, if you want to speed up things a bit, you should try out an applicant tracking system.
An ATS can automate your hiring and save your time as you won't need to sort out candidates manually within spreadsheets.
Where do small businesses post jobs in Wilmington?
Getting familiar with various job boards can help you seize the attention of job seekers. It's essential to be consistent and add your job listings to numerous job posting sites. Check out some of them!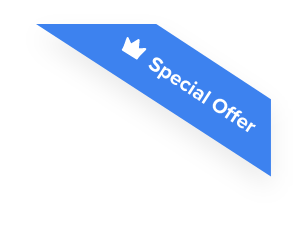 Joshua F.
Redline Electric & Solar

"The best recruiting platform on the market! VIVAHR allowed us to create a dashboard and applicant experience like no other!!"
Get more applicants from the
Best Job Boards
Post for free to 50+ job boards
Unlimited Job Postings
Unlimited Applicants

Job Fairs in Wilmington
Companies attend job expos to enrich their hiring experience. Here are some of the benefits you might come across by attending job fairs in your area.
Shorter hiring
Real-time meetings with job seekers
Networking opportunities
Brand awareness perks
What Job Fairs are there in Wilmington?
If you're interested in visiting local job expos, check out the upcoming job fairs in Wilmington, Delaware.
Tips to help a business find and hire employees more efficiently in Wilmington
A path to more efficient hiring consists of various approaches. But, it's not complicated as you might think. Here are some easy tips for enhancing your hiring and recruiting plan!
How to Optimize Your Job Board Posting to Attract Job Candidates in Wilmington, Delaware

Higher candidate conversion rates are reachable! One of the things that can assist you in reaching this goal is job posting optimization. So, without further ado, check some tips!
Share the company's culture. Every corporation has one, so it's vital to tell a bit about it to your job applicants. Let job seekers know how your organizational culture feels and why it's rewarding to work with you!
Structure job listings. This is an essential part of any hiring journey. Write your job descriptions precisely and provide all vital information. List down job requirements and duties transparently. If you want assistance, check out our FREE 350 Hiring Resource Templates!
Provide application info. Ease the application process by letting your applicants know where and how to apply for a position. For example, you can link from a job posting to the company's Career or Jobs website section.
Choose your ATS. Hiring time brings new challenges, and it's an exciting period for any company. But, if you need some assistance, we are here for you!
VIVAHR is a modern applicant tracking system that can post your job listings to 50+ job boards and attract A-Players for your company.
Plus, you can build your Culture Profile and stand out from the crowd!
You don't need to rummage through job posting sites in Wilmington, DE, alone! Discover an easier way to hire and check out our simple and affordable hiring software! 🙂
More Regional Job Boards Around Delaware