Find Job Candidates in Baltimore
Finding the right job boards to place your job posting is an ever-lasting struggle. Every hiring manager/company constantly seeks the best way to promote job descriptions. So, it's only logical that you wish to find the shining spotlight for your detailed job posting here in Maryland. Well, fortune is on your side! We compiled a list of all the necessary things you should consider when searching for an employee – including some free job posting sites.
It can be a bit overwhelming when you are heading on this recruitment journey but fear not. Some tips can help you find the right applicant for your company. Before you even start with further reading, ask yourself a few easy questions.
What are your company goals?
How do you imagine the perfect employee for your job opening?
What qualifications does an applicant need to have?
These queries might help you to create a shortlist of all essential details to consider. After that, you are ready for your next step – finding the places to show your carefully designed job description.
Where to post jobs in Baltimore?
Never skip the local job boards. The local job boards you will find in this article are vital for job postings. They offer numerous options. You could post various types of job postings, from entry-level ones to more demanding job offers. There are paid and free versions of these boards. So, you could find something that fits into your budget and needs.
Mingle at local job fairs. This might sound like a too-much-effort task, but job fairs are actually amusing. Besides the chance to meet potential applicants in person, you could meet other business people from your industry and maybe partner up. But, finding talented people who want to be a part of your team is the main benefit.
Make sure you optimized job postings. If you cringe at the commonly used optimize phrase, we got you. Making your postings stand out from the crowd is not that hard when you have the right tips. So, read on and find out how to do it with ease.
Top Job Posting Sites in Baltimore, Maryland
| | |
| --- | --- |
| | |
| | This is a local job board that connects job seekers and employers from Maryland. There are options to search and post a job. |
| | This online job board offers numerous job postings, and there are options for both job seekers and employers. The site also gives an advertising service at the bottom of the home page. |
| | These are local newspapers, and they offer job posting and seeking options. Residents of Maryland can find various opportunities on this site. |
| | This is a local site that posts jobs regularly. There are options for local fundraisers and job seekers. |
| | These are local and popular newspapers with a job section. There are options for job seekers and employers. |
| | This is a local community job board that offers people to search for a job and post job postings. |
Job Posting Sites in Baltimore
CareerBuilder – This platform offers both recruiting and seeking jobs in Baltimore. CareerBuilder provides various job-related tools to help out both job seekers and employers. However, employers need to pay to post a job, while applicants can upload their resumes free of charge.
Indeed – This is a global job posting site. You can find paid and free options here. Employers can post offers directly to Indeed, and their postings would appear on major job sites, organizations, and business pages.
Craigslist – This is a popular job board. It offers search and post for job options in Baltimore. Craiglist allows free job postings in some countries but does not have a free job posting option in the US. The price can vary on location.
Employment Statistics
Maryland has a 6% unemployment rate which is the same as in the US. However, the recent job growth of 0.3% for Maryland indicates that new job opportunities arise. The future job growth prediction for Maryland is lower than the national one. But, minimum wage says people can find better-paid jobs in Maryland.
Baltimore Job Posting FAQs
What Job Fairs are there in Baltimore?
As we mentioned earlier, job fairs are helpful events that any employer should visit. You could find many job applicants eager to work with you. Plus, you will be one step ahead in the hiring process – instant meeting with candidates. So, be sure to check out upcoming job fairs in Maryland and visit them.
Where can I post my job for free in Baltimore?
Before you compile your job offer letter, you need to use your job postings right. That means finding various job boards to post to. Luckily, some job boards such as Indeed and Learn4Good offer you to post a job for free. There are also some local job boards. AFP Maryland, The Baltimore Sun, and Reddit Baltimore are very popular. However, the only one that is free in this trio is Reddit Baltimore.
How can I promote my job in Baltimore for free?
One way to promote your job postings is to contact local media outlets such as wusa9. These channels can be a great way to spread the word about your job opening. Of course, you should combine it with posting on the job boards.
Don't forget about job posting sites such as Glassdoor. You can post your job descriptions and attract potential candidates. Also, you can do a bit of background check on other companies from your industry field.
If you want to make sure you did everything to promote your job postings, always use social media. These are free ways to attract job seekers. Local Facebook groups in Maryland are a great place to start. Also, take care of your Instagram profile, as it can be handy for engaging with potential employees.
What is the job outlook in Baltimore?
With an unemployment rate of 6% and job growth at 0.3%, Maryland should be a place for new job beginnings. Even though its job prediction growth is lower than the national one, the hourly wage of $11.75 per hour seems promising. So, if you are a recruiter in this area, be sure you're ready for new job applicants.
What do job candidates expect from employers in Baltimore, Maryland?
Job applicants always expect clear job descriptions and a relatively fast recruitment process. The market is broad, so you should prepare your recruitment strategy on time. That way, you make sure you attract the proper candidates and keep them interested during the hiring process. Even though your process might take long, having the right approach may help not losing the job seekers throughout the way.
Is it hard to find talented job applicants in Baltimore, Maryland?
Talented people are always hard to find. Today's market involves online and offline jobs, so it can be challenging to find the right fit for your company. However, with consistency and patience, you should be able to attract various job seekers. It's crucial to notice; many candidates have multiple job options at the same time. So, make sure to provide them a value and keep them interested. That way, they would stick through the whole hiring process. Keep your interviews close to one another. By doing this, you value your candidates' time.
How long does it take to fill a job in Baltimore?
The hiring process very often takes a lot of time. This depends on the company size, applied candidates, and the type of recruitment. Some companies have a multi-way hiring process, with lots of interviews and tasks before they hire someone. There is nothing wrong with this approach, but it's time-consuming. So any employer should gear up with patience, as the hiring process might take months.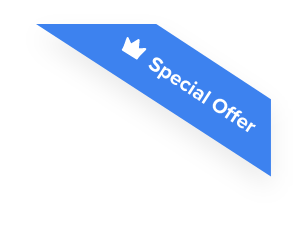 Joshua F.
Redline Electric & Solar

"The best recruiting platform on the market! VIVAHR allowed us to create a dashboard and applicant experience like no other!!"
Get more applicants from the
Best Job Boards
Post for free to 50+ job boards
Unlimited Job Postings
Unlimited Applicants

Job Fairs in Baltimore
Remember about mingling at job fairs? It's still a must. So, if you spot on an upcoming job fair in the Maryland area, don't skip it. Job fairs are handy events for attracting new people, and they are a literal source of talents. Here are some of the benefits of visiting job fairs:
Attract candidates that might not hear for your company either way
Meet candidates in person
Save time by shortening a hiring process
Filter the candidates at the moment
Tips to help a business find and hire employees more efficiently in Baltimore
To hire more efficiently, you should consider all of the mentioned tips we talked about. Finding the right candidate is sometimes a tiring task, and using the right approach can make it less tiring. Here is a list of ideas that might help you during the hiring process:
Consider hiring people from various backgrounds.
Create an honest job description with specified job duties
Keep your applicants updated during the hiring process
Respect the applicants time
Meet your applicants in person (or through an online interview)
How to Optimize Your Job Board Posting to attract job candidates in Baltimore, Maryland

As we are coming to the end of today's Maryland job posting story, take a look at some highlights.
To attract quality candidates in Maryland, you should start with making a well-written job description. It should have all essential details about job benefits and duties. This way, you might ensure your posting will stand out from the crowd.
After creating a job description, choose one of the local job boards, or opt for worldwide job boards such as CareerBuilder and Indeed.
Be sure to get active on social media. Platforms such as Facebook and Instagram have so much to offer when it comes to company branding. Plus, they are handy tools for engaging with your potential candidates, and you can promote your offers for free.
If you have a website (we recommend you to have one), use its potential. Create the Jobs section within it and ensure you're open-for-business 24/7. Many job seekers like to apply on the company website directly.
Lastly, but most importantly, opt for a high-quality Applicant Tracking System. We created VIVAHR software for that purpose. As an intelligent ATS, our program makes sure your job posting is visible on the 50+ job posting sites. Plus, we make sure all your hard work pays out – you don't have to worry about losing the proper candidates in the hiring funnel ever again.
More Regional Job Boards Around Maryland