Find Job Candidates in Pittsburgh
Starting with a new hiring cycle? That means you will need some job boards and free job posting sites in Pittsburgh, Pennsylvania. But, you should consider one more thing before adding your job postings to job platforms.
Compile well-designed job listings!
Here are some questions to help you with this task.
What kind of employee do you need? A full-time or a part-time?
Are you looking for specific skills in your next hire?
What education level do you expect from your potential employee?
Having questions like these could help you write down a precise job description. This way, your postings could get better visibility and attract suitable job seekers.
So, if you finished this first step in your hiring journey, let's proceed to the next one – finding job boards in Pittsburgh or letting an ATS do it for you.
Let's find your new employee! 🙂
How to find job candidates in Pittsburgh?
Explore job posting sites in Pittsburgh, PA. Getting familiar with local and global job boards can help you find your next hire. There are numerous job boards out there, so be sure to check them out!
Check for the job fairs in Pittsburgh. Local job expos are a handy way to find local job seekers. So, it's always a good idea to stay up to date with these events.
Optimize your job ads regularly. This is a vital step in every hiring journey. A well-optimized job posting can bring you better conversion rates and better visibility in search results. Read on to find more, as we'll go into details a bit later!
Job Posting Sites For Employers in Pittsburgh, Pennsylvania 
| | |
| --- | --- |
| | |
| | HiringPittsburgh and Pittsburgh Post-Gazette both offer job postings this way. There are three pricing plans for employers: Basic $350, Advanced $475, and Premium $675, and all prices are per job post. |
| | This website offers employment assistance to residents of Pittsburgh. Both job seekers and employers can find various handy tools here. The site offers free job posting for employers. |
| | This is a locally-owned business in Pittsburgh. The site provides locals with trending news and offers job posting options, and employers can fill in the form and post their job ads for $65. |
| | This local job-related website integrates with the Nexxt job posting platform. Employers can add their job listings and attract local job seekers in Pittsburgh. |
Where to Post Jobs in Pittsburgh?
ZipRecruiter – This site connects job seekers and employers worldwide. ZipRecruiter is a well-known job board and job search engine. It posts job ads to other job platforms and on its own, and employers can try out a three-day trial.
Glassdoor – This site allows employers and job seekers to leave anonymous reviews about companies, experiences, and salaries. Glassdoor also lets job seekers upload resumes, and employers post their job openings.
Indeed – This is a free job posting site for employers globally. Indeed also offers an option for sponsored postings. This way, employers can get a better job listing visibility.
Employment Statistics
The median household income in Pittsburgh, Pennsylvania, is $40,009. The current unemployment rate is 7.1%, and the recent job growth is 0.2%. The future job growth prediction is 24.4%, and the minimum hourly wage in Pittsburgh, PA, is $7.25.

Pittsburgh Job Posting FAQs
Where can I post my job for free in Pittsburgh?
The trickiest part of any hiring is finding ways to post your job listings free of charge. Luckily, there are some free job boards you can check out. Also, be sure to explore sites such as Learn4Good, CareerLink Pittsburgh, and Indeed.
How can I promote my job in Pittsburgh for free?
Check out social media groups in Pittsburgh. Promoting your job openings on local social media sites can be handy. Social groups like Real Jobs in Pittsburgh can let you spread the word about your job opening without paying a dime.
Use the company's social profiles. Another free way to promote your open positions is to use the company's social networks. This could bring many benefits to your business. Expanding your followers' network is just one of them.
What is the job outlook in Pittsburgh?
The recent job growth in Pittsburgh, Pennsylvania, is positive (0.2%). The future job growth prediction in the next ten years is 24.4%. As the labor market constantly changes, employers need to keep track of it and adjust their hiring to these shifts.
What do job candidates expect from employers in Pittsburgh, Pennsylvania?
Job candidates usually like to get detailed information about the job they are applying for. Besides this, it would be nice to keep your applicants updated during the hiring process. By engaging with potential employees, you make a connection for future collaborations.
Is it hard to find talented job applicants in Pittsburgh, Pennsylvania?
Spotting talented job seekers can be a hard one. Every hiring manager probably knows this. But, the question is: what can you do about it? One of the effective ways to surround yourself with suitable applicants is to expand your talent pool. By working on your candidate pool, you build foundations for future hirings. Forget about those rejection emails, and start treasuring the candidates you like! 🙂
How long does it take to fill a job in Pittsburgh?
Even though hiring often takes some time, that doesn't mean you can't affect its length. Even a little bit! Sorting applicants within spreadsheets manually can prolong and complicate the recruiting process. One of the ways to treat this pain point is to use an applicant tracking system. This way, you'll have an automated hiring process that can lead to shorter hiring.
Where do small businesses post jobs in Pittsburgh?
Running a small business has its own challenges and rewards! One of the things you probably don't like doing is searching for job posting sites. That's why we created this article and the following shortlist of job boards. Check it out! You might find just what your business needs!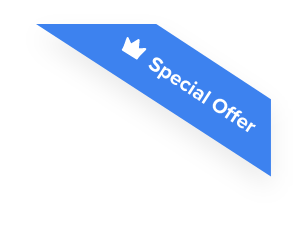 Joshua F.
Redline Electric & Solar

"The best recruiting platform on the market! VIVAHR allowed us to create a dashboard and applicant experience like no other!!"
Get more applicants from the
Best Job Boards
Post for free to 50+ job boards
Unlimited Job Postings
Unlimited Applicants

Job Fairs in Pittsburgh
Job expos can be a convenient opportunity to meet and attract local job seekers. But it's essential to prepare in advance for these events. Try to plan your budget and set it aside. Also, if you plan to start hiring, try to adjust it around the upcoming job fairs. Check out some of the job fair perks:
An occasion to get to know the job market
A chance to get to know local job seekers
An opportunity to network and bond with other employers
What Job Fairs are there in Pittsburgh?
Today, there are various upcoming job fairs in Pittsburgh, PA. So, if you plan to start recruiting, be sure to see if you find these events beneficial. There should probably be both virtual and offline job fairs available.
Tips to help a business find and hire employees more efficiently in Pittsburgh
There are various hiring strategies out there. So, it's good to find some that work for you and implement them. Here are some tips you might find valuable for your hiring plan.
How to Optimize Your Job Board Posting to Attract Job Candidates in Pittsburgh, Pennsylvania 
Did you know that a well-optimized job posting could improve your conversions? You need to design job postings that stand out from the pile of other job listings. Here are a few tips to consider when creating your job descriptions.
Share your company's values. Job seekers like to hear more about the company vision and find details about your company culture. So, make sure to tell a bit about it in the introduction part of your job description.
Add a structure to job postings. Try to create eye-appealing job listings by using bullet points and relevant keywords. This is a proven way to get better posting visibility in search results.
Add application info. At the end of your job posting, tell your applicants where and how to apply for the job. Add the link to your Career/Job page on the website. This could help job seekers apply for the job easier.
Find your ATS. Running a small business can sometimes become a handful. Finding suitable job platforms can be one of the issues. That's why we designed VIVAHR to aid companies during their hiring time. Our software can add job postings on 50+ job boards and attract A-Players for your company!
You don't have to look for job posting sites in Pittsburgh alone anymore. Learn more about how we can assist you and GET STARTED TODAY. 🙂
More Regional Job Boards Around Pennsylvania