Find Job Candidates in Boston
Many job boards and free job posting sites in Boston, Massachusetts, can be great resources during your hiring journey.
But you probably wonder what else you can do to increase your chances of finding your next employee among Bay Staters.
Here are three simple questions to help you with this:
What qualifications do you seek in a future team member?
Do you offer a full-time or a part-time job?
Would you like to hire an experienced candidate or a newbie?
Answering these and similar questions can help you design precisely-written job descriptions and attract suitable job seekers for your company.
Post your job listings to various job boards in Boston, or let ATS do it for you.
Ready for more recruiting resources and tips? Let's go! 🙂
How to find job candidates in Boston?
Discover job posting sites in Boston, MA. Searching for some local job platforms could be handy for your hiring process. However, don't forget some global job boards as these can also be a great way to find job seekers.
Check out job fairs in Boston. Local job expos are convenient places for connecting with job seekers. So, if you wish to meet with candidates from your area, head to some of these events.
Do job posting optimization. Taking care of your job listings is equally important as all the other steps of your recruiting journey. So, read on to find more tips about optimizing job listings before posting them.
Job Posting Sites For Employers in Boston, Massachusetts
| | |
| --- | --- |
| | |
| | This is a national community with a passion for tech, offering job posting for tech and startup companies in Boston. |
| | This job board connects creative job seekers with innovative companies. Employers can add their job listings after they create an employer profile. After this, the Mass Cultural Council will approve the listings, and then they become visible. |
| | Employers from Mass can post their job openings on this site by choosing from two job posting options. Quick Post - add a single job ad for 30 or 14 days, and Post Jobs - post a job now and get assistance from the JobsinMA team. |
| | Employers can post their job openings on this online news platform. Also, the site offers three pricing options: Standard $425, Performance $475, and Proactive $375. The listed prices are per job post. |
| | Employers can use this job board to attract job seekers from Massachusetts. The job posting prices go from $275 to $2,500, and the Featured Tag options costs from $95 to $475. |
Where to Post Jobs in Boston?
Indeed – Being one of the most popular free job boards, Indeed is used by many employers. Besides its free features, this platform offers you an option to sponsor your postings and get better visibility in the search results.
Monster – Employers can build career websites and post jobs on this platform. Monster also offers employers to search candidates' resumes, assign pre-hire tasks, etc.
ZipRecruiter – This job platform evolved through the years, and today it offers various features. ZipRecruiter provides a job board and posts job ads on other job posting sites. Employers can try out the software by using a four-day free trial.
Employment Statistics
The median household income in Boston, Massachusetts, is $54,485, and the current unemployment rate is 6.2%. The recent job growth is 4.3%, and the future job growth prediction (next ten years) is 42.5%. The minimum hourly wage in Boston, MA, is $14.25.
Boston Job Posting FAQs
Where can I post my job for free in Boston?
Having a list of free job boards during your hiring process can be helpful. Some job boards like Learn4Good and Indeed offer job posting options free of charge. So, be sure to check them out!
How can I promote my job in Boston for free?
Reach out to local social network groups. You can promote your job opening for free on sites like the Jobs in Boston Facebook group. It's a quick and easy way to seize the attention of local job seekers.
Use the company's social channels. Another great way to save money during the hiring process is to spread the word on your company's social media profiles. Plus, you can broaden your followers' network this way and build brand awareness.
What is the job outlook in Boston?
The recent job growth in Boston, MA, is positive (4.3%), and the future job growth in the next ten years is 42.5%. However, employers should track the labor data changes in their area and adjust the hiring cycles to these shifts.
What do job candidates expect from employers in Boston, Massachusetts?
Well-designed job descriptions are definitely something job seekers would appreciate. But more importantly, you should nurture your company culture and share it with potential job applicants. People want to be a part of thriving companies with inspiring goals and visions!
Is it hard to find talented job applicants in Boston, Massachusetts?
Discovering talented job seekers is not always easy. That's why it's vital to have a sturdy recruiting strategy and add talent pooling to it.
This way, you are always actively hiring and increasing the chances of finding suitable candidates.
How long does it take to fill a job in Boston?
Hiring duration can't always be exactly predicted as numerous factors affect it. A good thing is that you can choose tools to help you speed up the process.
For example, an applicant tracking system can automate your hiring and save your time because you won't need to do everything alone in the spreadsheets manually.
Where do small businesses post jobs in Boston?
There are various job posting platforms available nowadays. So, it's good there is an option to choose the ones that suit your company the most.
Here are some job board examples you might like.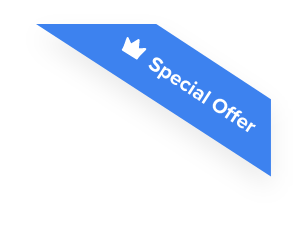 Joshua F.
Redline Electric & Solar

"The best recruiting platform on the market! VIVAHR allowed us to create a dashboard and applicant experience like no other!!"
Get more applicants from the
Best Job Boards
Post for free to 50+ job boards
Unlimited Job Postings
Unlimited Applicants

Job Fairs in Boston
Job expos could be helpful aids to the hiring process. Check out some of the benefits of job fairs for employers!
Real-time connection with job seekers
Shorter hiring
Increased brand awareness
Networking opportunities
What Job Fairs are there in Boston?
Staying up-to-date with job expo dates could help you plan your attendance. So, here is the link to the upcoming job fairs in Boston, MA.
Tips to help a business find and hire employees more efficiently in Boston
Hiring strategy is usually different in every company. But that's what makes this whole process fun and innovative. Check out some of our tips for more efficient hiring, and maybe you could discover something new!
How to Optimize Your Job Board Posting to Attract Job Candidates in Boston, Massachusetts
Higher candidate conversion rates are possible. One of the practical approaches is job posting optimization. Check out the following tips to find more about this vital part of any thriving hiring process!
Share your company's story. The thing that makes a positive change in conversions is sharing your company culture.
Tell job seekers about your team's dynamics, goals, and visions. People want to be a part of prospering teams with inspiring work environments!
So add one paragraph about this before the actual job description.
Add structure to job listings. Use bulleted lists and relevant keywords to make your listings more visible. If you need some help, check out our FREE 350 Hiring Resource Templates!
Provide application info. Guide your applicants through the hiring process by letting them know where to apply for a job. You can navigate from job postings to your company's Career/Jobs page.
Choose your ATS. The hiring journey is full of exciting chapters. But if you would like to try out more simple hiring, check out VIVAHR.
We created an intelligent ATS that can post your job openings to 50+ job boards and attract A-Players for you!
You don't have to rummage through job posting sites in Boston, MA, alone. Discover how to seize the most suitable job seekers and try out the best ATS for small businesses! 🙂
Related Job Posting Sites in Massachusetts
More Regional Job Boards Around Massachusetts