Writing a good job proposal is a huge part of your recruitment process, that is why recruiters often find it to be the least favorite thing to do. We are here to change your mind. We created this FREE Design Consultant Job Description Template that can assist you in finding a professional Design Consultant for your company or organization.
Make the whole process fun and easy by utilizing VIVAHR software in your candidate search and get the best results at the end of recruitment.
What is a Design Consultant?
Interior, graphic, and fashion design consultants typically contribute their experience to aid in the development of goods, the creation of interior spaces, the construction of prototypes, and the creation of new fashions.
Design consultants assess customer or client demands, collaborate with architects, determine interior design elements like furniture and accessories, supervise the layout of graphic arts projects, and choose fashion trends. Design consultants may construct product displays, aid in marketing procedures, or create interior space or apparel designs using appropriate software.
Related Job Titles for Design Consultant
Design Consultant
Professional Services Consultant
Project Consultant
The Top Design Consultant Skills
| | |
| --- | --- |
| | |
| | The key to building a great product is to understand what a customer wants from a design. Being able to listen attentively, absorb comments, and explain design ideas without becoming overly technical will offer a significant edge. |
| | The phrase "interactive media" refers to designing products that actively engage a user through mediums such as text, moving pictures, animation, video, audio, or video games. As much as possible, expose oneself to a variety of media. |
| | This is a crucial commercial skill for designer consultants. Social media branding, in particular, is relevant to many design professions right now. |
| | Most design consultants are always working on many projects at the same time. Because this is such a typical occurrence in the workplace, they must have excellent time management abilities. Design consultants must be able to multitask, juggle various tasks throughout time, and adhere to all deadlines. |
| | Design consultants must be able to generate legible, well-designed types (either through invention or selection). They must be knowledgeable with a variety of typefaces as well as leading, kerning, and tracking. |
Design Consultant Job Description Template (Free)
We're searching for a creative, outgoing design consultant to join our team. A design consultant's tasks include assessing client needs, producing goods and prototypes, designing visually acceptable interior spaces, and generating new fashions.
You need to have an excellent working understanding of computer-aided design (CAD) tools to be a successful design consultant. A great design consultant is imaginative and has a deep grasp of colors, themes, and textures.
Design Consultant Duties & Responsibilities:
Implement short- and long-term projects to address a wide range of concerns and requirements.
Meet with management or other relevant personnel to learn about their needs.
Use interviews, questionnaires, and other methods to gather information.
Do situational and data analysis to identify and comprehend a problem or issue.
Present your results to the relevant executives and explain them.
Provide ideas for improvement based on the objectives.
Make preparations to put suggestions into action and overcome opposition.
Make arrangements for or give training for those who may be affected by the change.
Periodically assess the situation and make necessary modifications.
Refresh your industry, product, and field expertise.
Design Consultant Requirements:
The Consultant with a track record.
Project management experience is required, as is a thorough understanding of the subject of competence and a desire to stay up with new developments.
Data analysis and research approach knowledge.
Knowledge of business software and information technology systems.
Possess the ability to create precise proposals and plans.
Excellent coordination and organizing abilities.
Observant and imaginative.
A good listener with the capacity to communicate with individuals from many fields.
A BSc/BA in business or a related area is required; further degrees in a specialized subject are preferred.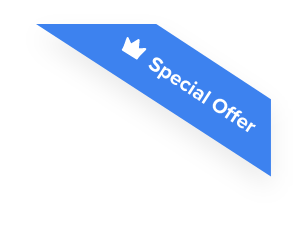 Joshua F.
Redline Electric & Solar

"The best recruiting platform on the market! VIVAHR allowed us to create a dashboard and applicant experience like no other!!"
Get more applicants from the
Best Job Boards
Post for free to 50+ job boards
Unlimited Job Postings
Unlimited Applicants

Sample Interview Questions For Design Consultant
Once you gather up all the received applications, you can use these sample interview questions for the Design Consultant. These questions might help you with the rest of your hiring process.
Personal 
Have you ever received a negative review from your client?
What keeps you motivated?
What are your career goals?
Human Resources
How do you deal with high-pressure circumstances like working with difficult architects or tradespeople?
Tell me about a moment when your design concept clashed with a client's or a team member's vision.
How will you contribute positively to our design business if we appoint you as our Design Consultant?
Management
When it comes to design, style, and project vision, how effectively do you cooperate with others?
Before starting a new project, what kinds of exploration questions do you ask your clients?
Describe a successful design project involving a group of people. What was your position in the team, and how did you contribute to the success of the projects?
Technical Skills and Knowledge
What do you know about sustainable energy?
How do you assist your design process using technology and tools?
What knowledge did you gain from your previous job?
What are the Educational Requirements For a Design Consultant?
A bachelor's degree is frequently needed for design consultants, regardless of their field of employment; hence, anyone interested in this field should have a bachelor's degree in graphic, fashion, or interior design. Design consultants can seek a variety of voluntary credentials, such as the National Council for Interior Design's accreditation or certification in certain graphic design software. Those working in the profession of interior design are required to obtain a license in several states.
How Much To Pay a Design Consultant When Hiring
Design consultants usually earn from $16,500 to $82,000, and their median annual wage is $50,927. The hourly wages go from $8 to $39, and the median hourly pay is $24.

Frequently asked questions about Design Consultant
How long does it take to become a design consultant?
A bachelor's degree is held by 67.7% of design consultants, according to our research. In terms of higher education, we discovered that 8.7% of design consultants hold a master's degree. Most design consultants have a college degree. But, even without one, a person can pursue this career path.
What sorts of workers are employed by design consulting firms?
Although diverse corporations have their own quirks, most companies hire from this set of profiles:
Designers – Visual/graphic designers, brand designers, industrial designers, and interaction designers are all examples of designers.
Strategists – Business strategists, brand strategists, and design strategists are all examples of strategists.
Technologists – Mechanical engineers, electrical engineers, and software engineers are all examples of technologists.
Is a graphic designer a consultant?
Graphic designers can also work as design consultants. These two jobs are not the same, but they come from similar job fields. So, it's not unusual for these career paths to combine.
What are the best design consulting businesses in the world? 
While there are many excellent design companies across the world, the following are the firms (or divisions of firms) that are most commonly identified with design consulting. You'll notice that some call themselves "innovation consulting businesses" as well.
IDEO
Frog Design
Fjord/Accenture
Fahrenheit 212
Innosight
Jump Associates
Similar Job Descriptions as Design Consultant