Are you looking for a different way to recruit? You've come to the right place. We've provided you with a FREE Club Manager Job Description Template to assist you with this difficult task.
Our VIVAHR Software is a great method to make the hiring process go faster! You may utilize the skills, responsibilities, and credentials to write a compelling job description and recruit the best candidate. Metrics are essential to track any business, big or small.
What is a Club Manager?
A club manager has a supervisory position and is responsible for ensuring that all areas of the club are working well. The club manager's responsibilities vary depending on the type of club, but they generally include directing a team and ensuring that members are satisfied with the club's services. They should also make sure that all of the equipment and facilities are in good working order.
Related Job Titles for Club Manager
Club Supervisor
Club Coordinator
Club Owner
The Top Club Manager Skills
| | |
| --- | --- |
| | |
| | A club manager needs to pay close attention to what others are saying, take the time to grasp what they're saying, ask questions when necessary, and not interrupt at inopportune moments. |
| | Club managers need to know to monitor and analyze their own, other people's, or organizations' performance so that they may create improvements or take corrective action. |
| | Using logic and reasoning to assess the merits and drawbacks of various solutions, findings, or approaches to issues. |
| | While learning or teaching new topics, selecting and implementing training/instructional techniques and processes that are suited for the scenario. |
| | Strategic planning, resource allocation, human resource modeling, leadership approach, production techniques, and people and resource coordination all require knowledge of business and management concepts. |
| | Understanding of the ideas and techniques for displaying, marketing, and selling goods and services. These include sections on marketing strategy and techniques, product demonstration, sales methods, and sales control systems. |
Club Manager Job Description Template (Free)
We're looking for a self-motivated Club Manager that can assist us to expand our business. While always searching for methods to enhance monthly sign-ups, the club manager should be able to network and create long-term, professional relationships with clients. Working with a diverse customer base and a qualified team of employees is among the tasks of the club manager. You should be able to work under pressure and politely respond to a variety of queries from employees and club members.
To be a great club manager, you must have excellent observational skills and the ability to see flaws before they become an issue. A strong candidate for this role should be proactive, eager to learn, and polite in all interactions with colleagues and customers.
Club Manager Duties & Responsibilities:
Supervising new and existing employees.
Dealing with any issues from both employees and club members as soon as possible.
Issuing verbal warnings and taking all necessary disciplinary measures.
Setting objectives for the company's improvement.
Screening and training all new recruits.
Improving the club's marketing approach and brainstorming revenue-generating ideas.
Putting on team-building activities.
Building client and club loyalty.
Encouragement for progress through feedback.
Club Manager Requirements:
A high school diploma is required.
A bachelor's degree in business administration or a comparable subject.
Experience as a manager.
Exceptional communication abilities.
Ability to mentor coworkers.
Knowledgeable of computers.
Capacity to maintain a professional and calm demeanor.
Knowledge of marketing and budgeting would be useful.
Willingness to work beyond hours if necessary.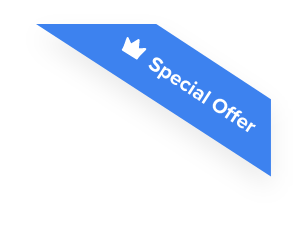 Joshua F.
Redline Electric & Solar

"The best recruiting platform on the market! VIVAHR allowed us to create a dashboard and applicant experience like no other!!"
Get more applicants from the
Best Job Boards
Post for free to 50+ job boards
Unlimited Job Postings
Unlimited Applicants

Sample Interview Questions For Club Manager
To keep the recruiting process on track and assure favorable outcomes, substitute these examples for Club Manager interview questions. These questions will aid you in filling out the rest of the application and identifying qualified individuals.
Personal
What does a typical day at our club look like to you?
What makes you want to run a club?
What is your best skill?
Human Resources
Assume that one of the club's members is unhappy with their service. What are your thoughts on the situation?
What were some of the most challenging inputs you received? And why was it so difficult to accept?
How do you handle professional growth and coaching? Tell me about some of your team members and the career development plans you developed with them.
Management
How do you manage your team's many requests? How do you handle conflicting priorities?
Have you ever disagreed with your product manager?
How well can you handle multiple tasks at the same time?
Technical Skills and Knowledge
Could you describe the difference between managing a small and large team?
How would you approach staging an event?
Could you tell us about methods you use to predict the quantities of goods required for purchase?
What are the Educational Requirements For a Club Manager?
Bachelor's degree is the most frequent degree for club managers. This degree is earned by 63 percent of Club Managers. Associate Degree comes in second with 17 percent, while High School Diploma comes in third with 10%.
How Much To Pay a Club Manager When Hiring
Club managers usually earn from $19,500 to $58,000 per year, and their median annual salary is around $39,460. The hourly wages range from $10 to $28, and the median hourly pay is $19.

Frequently asked questions about Club Manager
What's the difference between management at a club and management at a hotel?
The goal of most clubs is to improve the member experience while limiting non-member access to the amenities. The conventional hotel marketing strategy, in which the management firm attempts to boost facility utilization, is incompatible with this purpose. The management agreement should represent the club's objective.
What qualities to look for in a good club manager?
Leaders with a relentlessly strong work ethic are high-performing club managers. They are devoted, dedicated, and visible to the whole club, including their membership and team. Beyond the day-to-day responsibilities, the finest club managers have a keen knowledge of when and where they should be at all times.
What are the steps to being a successful club manager?
In order for a manager to be an inspirational, confident, devoted, and enthusiastic leader, they must possess the following qualities:
Effectively communicate with members and employees.
Plan, execute, and evaluate operations.
Maintain a high level of client service.
Recruit personnel.
Retain the employees.
Organize the team.
Organize time.
Similar Job Descriptions as Club Manager