Find Job Candidates in Portland, ME
Searching for new team members? That's great! Checking out some job boards and free job posting sites in Portland, Maine, could come in handy.
But, before proceeding to the job posting step, you should consider one thing.
Design and prepare job listings.
Here are some questions to ease you through this process.
Would you prefer to hire somebody with experience or a beginner?
Which qualities or licenses does a candidate need for this job?
Is the candidate's educational background essential?
Designing job postings that could attract A-Players to your company might be more seamless with the help of the questions above.
The next step?
Post your listings to numerous job boards in Portland, ME, or choose an ATS to do it for you.
Let's get to more helpful hiring resources! 🙂
How to find job candidates in Portland?
Check out local job posting sites in Portland, ME. There are several local job boards where you may advertise your openings. Of course, don't forget about global job sites, which can assist with finding people for open roles.
Discover job expos in Portland, ME. The purpose of these job fairs is to bring together people looking for work and businesses looking to hire them. So, if you're interested in attending one of these events, keep an eye out for future job fairs in your region.
Optimize your listings. Having a great job listing is vital when hiring. You want to ensure you post listings on different job boards and that they're well-optimized. We will go over this more in-depth later!
Job Posting Sites For Employers in Portland, Maine
| | |
| --- | --- |
| | |
| | This website is designed for employers in Maine. The site has a Quick Post option and a Post Jobs choice, allowing businesses to pick the one that best meets their needs. |
| | This local job board offers various hiring-friendly features for employers. The job posting prices start at $99 for a 30-day job post. |
| | This is a nonprofit job board that offers job posting services for both members and non-members. The job posting prices depend on the member status and profit or nonprofit type of company. |
| | This website offers job posting options for Maine employers. The site shows various posting packages, with prices starting at $199 for a 90-day posting for one job. |
| | Employers who want to post jobs on this job board must create an employer account. After this step, they can access various handy features, such as a free job posting option. |
| | If you are an employer in Maine, this job board offers multiple vacancy advertising services starting at $275. For the Featured Tag option, prices range from $96 to $475. |
Where to Post Jobs in Portland?
ZipRecruiter – ZipRecruiter is a handy tool for businesses looking to find potential employees. With ZipRecruiter, you can post openings on other job boards and ZipRecruiter's job platform and easily connect with applicants. Plus, there is no cost for signing up for a four-day trial!
Monster – Monster is a worldwide job board that allows businesses to post available positions and contact applicants via email. Employers may also use Monster's CV database to identify possible candidates for open roles.
Indeed – Indeed's career site is a handy method for companies to find top talent, and it's free to list employment opportunities. If you want your listing to stand out, you can choose to sponsor it.
Employment Statistics
The median household income in Portland, Maine, is $45,865, and the current unemployment rate is 5.2%.
The recent job growth is 1.2%, and the future job growth prediction (next ten years) is 39.3%.
The minimum hourly wage in Portland, ME, is $12.75.
Portland, ME Job Posting FAQs
Where can I post my job for free in Portland?
Utilizing free job boards during the recruiting, such as Indeed and Learn4Good, can be helpful to you. These sites allow you to place job advertisements without any cost.
How can I promote my job in Portland for free?
Use your company's social networks. This way, you could widen your current followers' network and engage with the current ones. Promoting your job openings via social channels is free and quick.
What is the job outlook in Portland?
Recent employment growth in Portland, Maine, is positive (1.2%).
Over the next ten years, it is expected that there will be 39.3 % more employment possibilities.
However, employers should adjust their recruitment strategies regularly to stay up with current market conditions if needed.
What do job candidates expect from employers in Portland, Maine?
Job seekers are attracted to firms with a positive corporate culture.
Creating an appealing work environment is key to keeping talented employees at your company!
Is it hard to find talented job applicants in Portland, Maine?
Although finding competent professionals might be challenging, you can always test something out.
It's a good idea to get started on your talent pooling.
Active recruitment might help you find qualified prospects for open positions if you use a talent pool.
How long does it take to fill a job in Portland?
The amount of time it takes to hire someone varies and is not always black-and-white.
Although the process can be daunting, there are ways to speed up recruitment by using an Applicant Tracking System (ATS).
ATS software saves time by automating many tasks related to recruiting.
Where do small businesses post jobs in Portland?
There are several websites where small companies post job openings.
In recent years, online recruitment via job boards, social media, and employer websites has grown in popularity.
However, if you're unsure where to begin your search, there are plenty of alternate possibilities!
Take a look at them!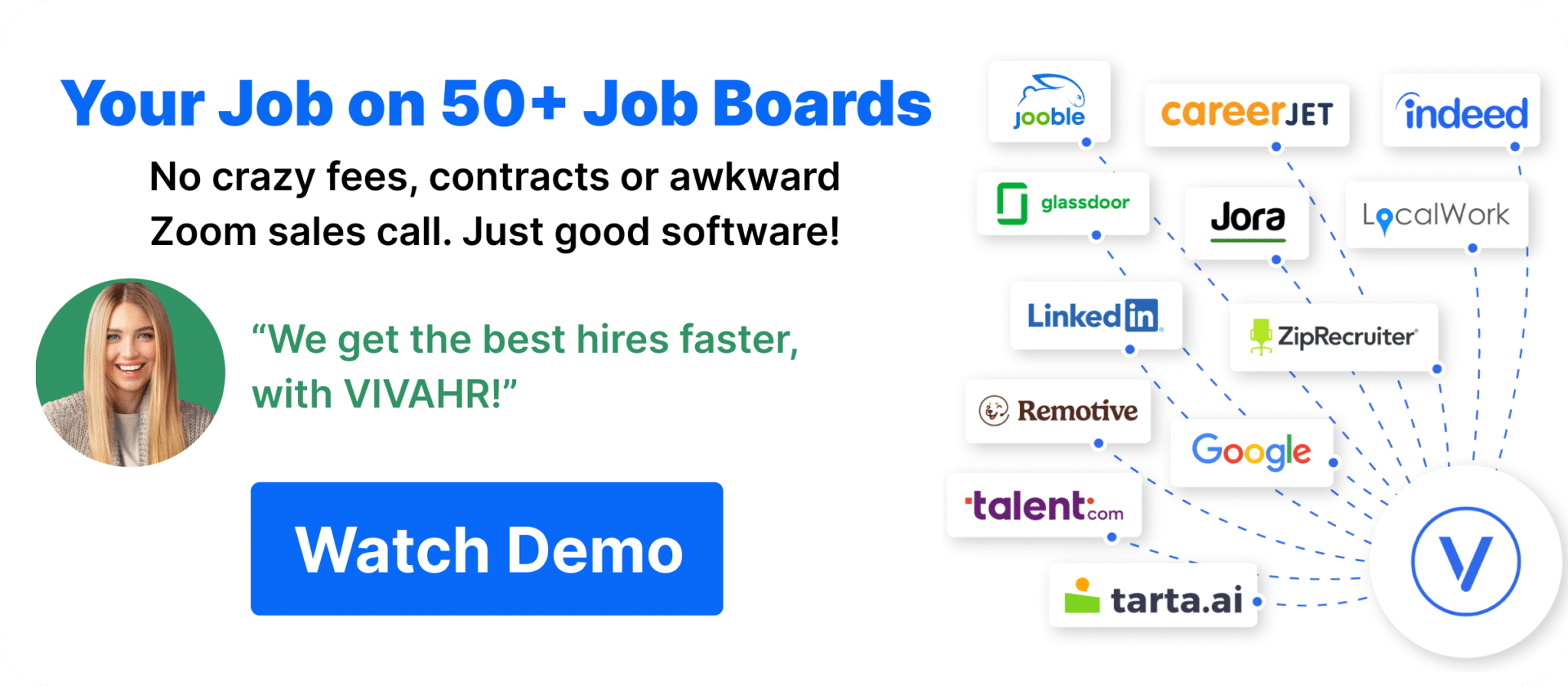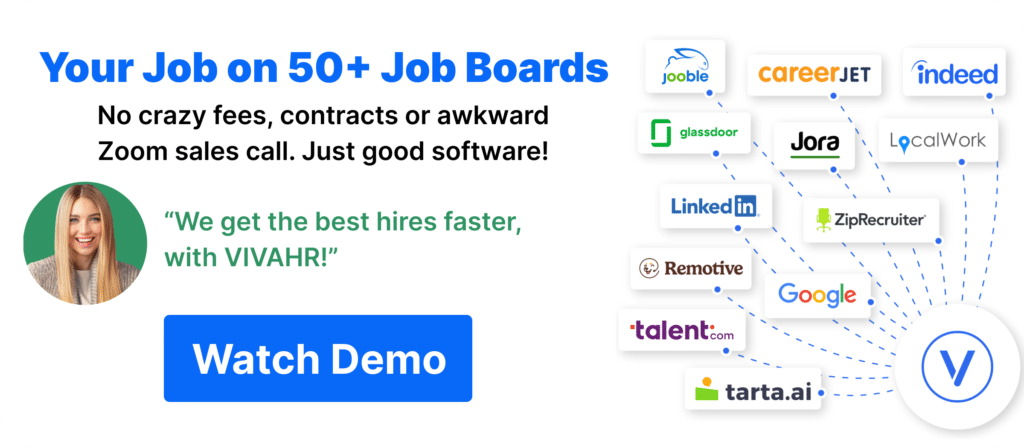 Job Fairs in Portland, ME
Job fairs are excellent opportunities to speak with individuals who may become future employees.
Also, many firms save time and money by acquiring talent directly from job fairs.
Numerous benefits result from attending these exhibits, a few of which are:
Job fairs are an excellent way for employers to connect with many job seekers at once
Employers may communicate with individuals who appear suitable for a job but have yet to express an interest in working
Job fairs are an excellent method for businesses to stay up with the latest employment trends and improve their recruiting abilities
Job fairs assist businesses in connecting with prospective employees while also increasing brand awareness and goodwill in the community
Employers may participate in job fairs to locate local recruitment agencies and other organizations that can assist them in finding appropriate candidates for open positions
What Job Fairs are there in Portland?
If you're looking for job expos in your area, check out if there are upcoming job fairs in Portland, ME.
Tips to help a business find and hire employees more efficiently in Portland
To maintain a successful business, you must keep up with new ideas.
Understanding your target audience and being creative can help you can increase interest in your company!
Check out some ideas for more efficient hiring!
How to Optimize Your Job Board Posting to Attract Job Candidates in Portland, Maine
Before you post your job advertisements, consider how they can be improved.
You may enhance the applicant conversion rate by fine-tuning your employment postings.
So, check out some of our ideas for optimizing your job postings!
Speak about corporate culture. Sharing your organization's values in job postings could inspire job seekers to apply. In the opening paragraph, tell potential employees what they would be working towards. This way, they could get a sense of your company culture!
Organize your job ads. Job advertisements with a defined structure are more likely to show in search results. Use relevant keywords and bullet points to improve the description of your ads. Visit our FREE 350 Hiring Resource Templates page for some ideas!
Provide application information. Linking your company's Career/Jobs website area to a job ad could save candidates time and help them apply more effortlessly.
Choose your ATS. The hiring process is often full of ups and downs, so to make it as smooth as possible for yourself, choose an Applicant Tracking System that will fit your needs.
We created VIVAHR with small businesses in mind.
Our software can post your job openings to 50+ job boards and seize A-Players for your team!
You don't need to add job ads on job posting sites in Portland alone.
Discover an easier way to hire the right people for your company and try simple and affordable hiring software today! 🙂
More Regional Job Board Around Maine