Find Job Candidates in Manchester
Discovering valuable job boards and free job posting sites in Manchester, New Hampshire, could help you during your hiring process.
But, there is something else you should do first.
Design precisely-written job descriptions.
Here are some questions to assist you with this recruiting step.
What type of employment do you offer? Full-time or part-time?
Do you seek candidates with specific background education?
What kind of skills do you look for in an employee for a particular position?
By tailoring suitable job ads, you could increase the chances of finding the best job applicants for your company.
Once you finish this step, post your job listings to various job boards in Manchester, NH, or simply let ATS do it for you!
Let's check out more hiring resources and find your next employee! 🙂
How to find job candidates in Manchester?
Explore job posting sites in Manchester, NH. Local job platforms can aid you during your hiring cycle. But don't forget to check out some global job boards. These also have so much to offer when you want to find job seekers.
Discover local job fairs in Manchester, NH. Job expos present a handy occasion for networking, meeting job seekers, learning, hiring, etc. So, always check for the upcoming job fairs within your area.
Optimize job listings. This step is vital for successful hiring. So, read on to find more tips on how to do job posting optimization. We'll cover this step a bit later in this post!
Job Posting Sites For Employers in Manchester, New Hampshire
| | |
| --- | --- |
| | |
| | This is New Hampshire's center for supporting nonprofits. The website offers both free and paid job posting options. |
| | This local job board offers various pricing packages for employers. The Monthly Subscription is $79, Single Job Posting is $39, and Resume Access is $89. There are also membership plans going from $299 to $579. |
| | This job platform offers job posting options for Manchester employers. Job slot prices range from $199 to $599 per month. |
| | This website provides residents of New Hampshire with work-related resources. Employers can post job openings for free and find suitable candidates. |
| | This local job board in Manchester, NH, offers pricing packages for companies. The job posting prices go from $275 to $2,500, and employers can also choose the Featured Tag ($95-$475) option. |
Where to Post Jobs in Manchester?
ZipRecruiter – This job platform offers job posting options on its job board and adds job ads to other job posting sites. ZipRecruiter offers a 4 day free trial for employers to check out the software.
Monster – This job board has a long tradition among job boards. Monster offers various handy resources for employers, from job posting options and resume searches to assigning pre-hire assessments.
Indeed – Employers can post jobs at no cost at this job board. Indeed also provides an option for sponsored postings. So, this way, job listings can gain better visibility in search results.
Employment Statistics
The median household income in Manchester, New Hampshire, is $55,306, and the current unemployment rate is 3.8%. The recent job growth is 1.5%, and the future job growth prediction (next ten years) is 33.2%.
The minimum hourly wage in Manchester, NH, is $7.25.
| | | |
| --- | --- | --- |
| | Manchester, New Hampshire | |
| | | |
| | | |
| | | |
| | | |
| | | |
Manchester Job Posting FAQs
Where can I post my job for free in Manchester?
Discovering free job boards during your hiring cycle could come in handy. Sites like Indeed, NHWorks Job Match, and Learn4Good offer job posting at no cost.
How can I promote my job in Manchester for free?
Reach out to local social media groups in Manchester, NH. A cost-free method to spread the word about your job openings is to use social media channels in your area. Sites like the NH Job Postings Facebook group let employers promote their openings for free.
Use your company's social channels. Another quick and free strategy for promoting job openings is to use the company's social media. This could also help you engage with current followers and gain new ones.
What is the job outlook in Manchester?
The recent job growth in Manchester, New Hampshire, is positive (1.5%), and the future job growth prediction in the next ten years is 33.2%. However, employers should maintain track of labor market data and modify their hiring needs to meet potential changes.
What do job candidates expect from employers in Manchester, New Hampshire?
Job seekers like to discover well-written and transparent job descriptions. This way, they have an easier time applying for a job.
But, there is another important thing.
You should take care of your company culture. This could affect how candidates respond to your job postings. Every person wants to be a part of a positive and thriving team.
So, start with your corporate culture and show your applicants why they would love to be on your team!
Is it hard to find talented job applicants in Manchester, New Hampshire?
Finding talented job applicants sometimes can be tricky. With so many job opportunities available, job seekers have various job offers.
So, to seize the best applicants for your team, work on your talent pool.
This way, you surround your company with suitable candidates and increase the chances of hiring the right ones.
How long does it take to fill a job in Manchester?
Hiring duration is unique for every company. So, even though you can influence every aspect affecting the hiring length, there is something to try out.
An applicant tracking system can shorten your hiring by automating the entire process. Instead of sorting out candidates manually within spreadsheets, you can lean on an ATS.
Where do small businesses post jobs in Manchester?
Checking our various job platforms could help you find a suitable job board for your needs. Here are some job platform examples to ease this search!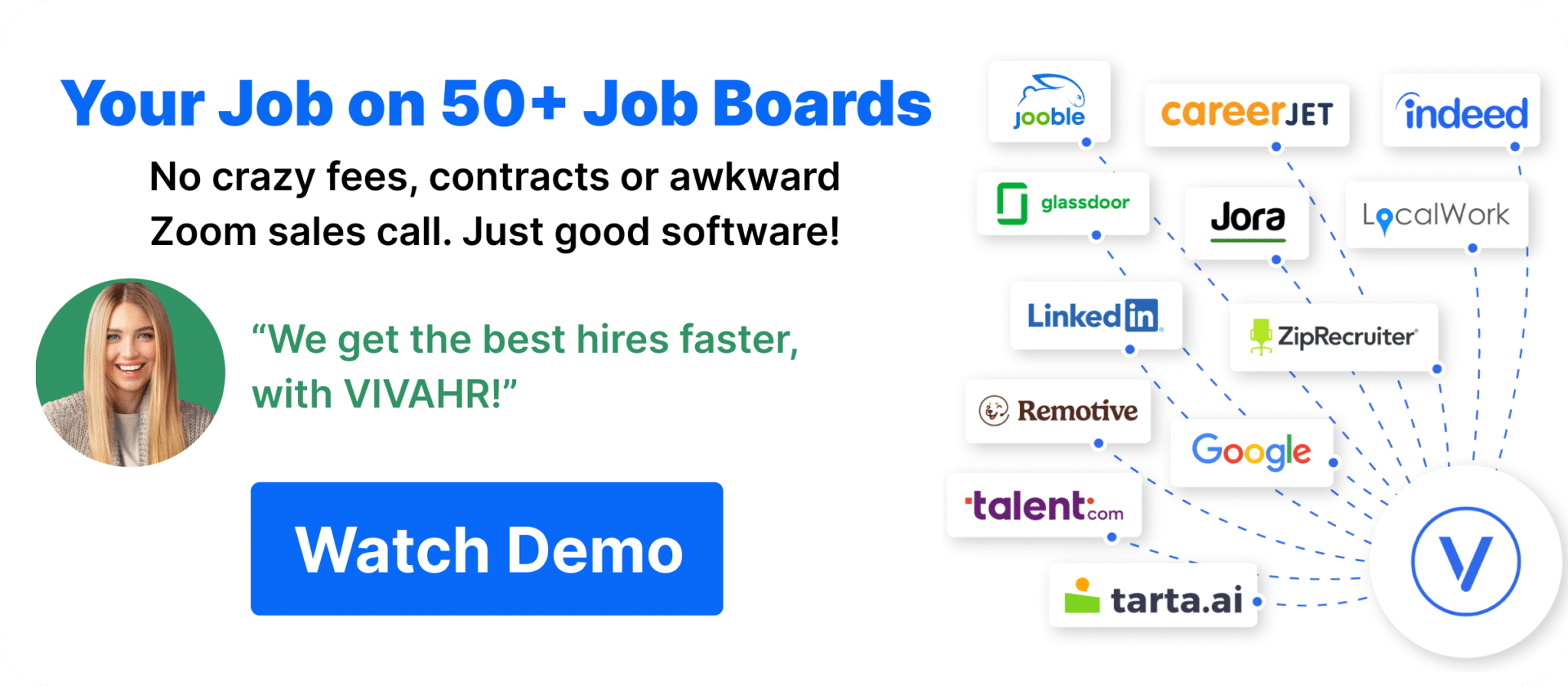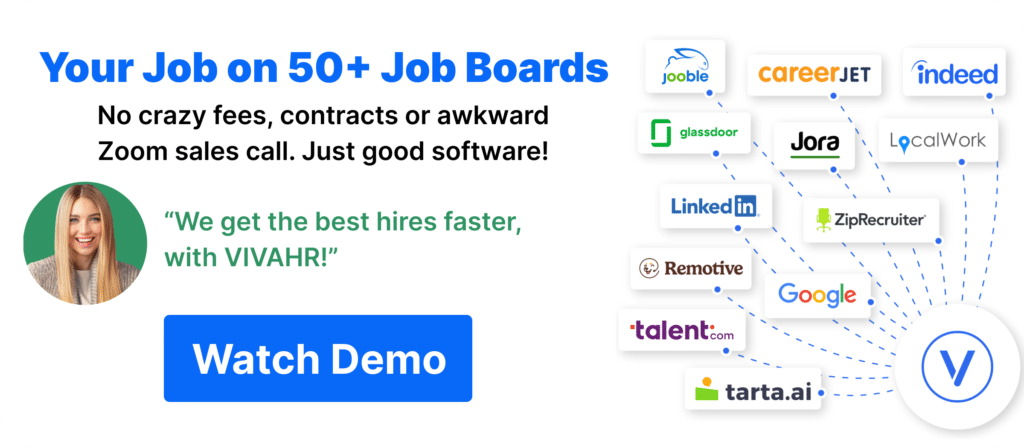 Job Fairs in Manchester NH
There are numerous benefits job expos could bring to companies. Here are some perks we think might be good to have in mind when speaking of job fairs.
They shorten the hiring process
Allow real-time connection with job seekers
Provide networking opportunities for companies
Help with brand awareness
What Job Fairs are there in Manchester?
If you want to find out about job expos in your area, check the list of the upcoming job fairs in Manchester, NH.
Tips to help a business find and hire employees more efficiently in Manchester
Efficiently hiring is possible. Every company has its own approaches, and that's great! So, check out the following tips and see if they fit into your visions and goals regarding hiring strategy.
How to Optimize Your Job Board Posting to Attract Job Candidates in Manchester, New Hampshire
Obtaining higher candidate conversion rates is achievable. One of the things that can positively impact conversions is job posting optimization. So, here are some ideas you can check out!
Describe your company. People like being a part of positive company cultures. So make sure to tell a bit about yours. Motivate job seekers and tell them why they should join your team!
Add structure to job listings. Creating job descriptions should be precise and to the point. Make your postings strand from the crowd by using bulleted lists and keywords. For additional inspo, check our FREE 350 Hiring Resource Templates!
Add application details. Let job seekers know where to apply for a job. This could ease the hiring process and increase conversions. You can link from a job ad to the company's Career/Jobs section on the website for quicker navigation.
Choose your ATS. The hiring journey is an exciting period for any company. But, if you want to simplify this process, we are here for you!
VIVAHR software can post your job listing to 50+ job boards and attract A-Players for you!
You don't need to search through job posting sites in Manchester, NH, alone. Discover an easier way to hire and try out our simple and affordable ATS! 🙂
More Regional Job Boards Around New Hampshire