Looking for a brand new Camp Counselor to hire? You've come to the proper place. If you know what you are exactly looking for in your new employee, finding it will be a piece of cake. We are here to assist you in your recruiting process. We created this FREE Camp Counselor Job Description Template which will be your guide from the beginning until the end. Check it out and customize it according to your preferences and criteria.
Our VIVAHR Software is the perfect addition to your hiring journey. It helps you keep track of your data and everything that is going on in your business. It also allows you to post your job opportunities to numerous job boards and attract suitable and qualified candidates for your business. Good luck!
What is a Camp Counselor?
Camp Counselors plan, implement and organize various camp programs and activities for camp participants. They provide a high-quality educational and enjoyable experience for campers. Camp Counselors are responsible for creating schedules, monitoring campers' behavior, and ensuring proper use of camping equipment.
Camp Counselors also cooperate with other camp staff to establish smooth organization and execution of activities. They guide and lead campers throughout their camping experience and provide them with information and instructions on how to co-exist with nature and appreciate it.
Related Job Titles for Camp Counselor
Camp Leader
Scout
Camp Coordinator
The Top Camp Counselor Skills
| | |
| --- | --- |
| | |
| | Camp Counselors must have great leadership skills. They are responsible for leading children throughout their camping experience and providing them with assistance, knowledge, and confidence. Mastering this skill also allows Camp Counselors to encourage and motivate campers, and ensure that they have a good time. |
| | Camp Counselors don't just communicate with campers, but also with other camp staff, superiors, and parents. They provide information to parents and communicate with their coworkers to ensure a successful camping experience. And most importantly, being able to appropriately talk to children is the main indicator of great communication skills. |
| | Creativity is a skill that every Camp Counselor should master. Their job entails finding creative and engaging ways to keep children focused and entertained during their camping experience. Creativity helps them come up with interesting and fun games and activities that children would enjoy. |
| | Organization is a crucial skill for balancing several tasks during the day. In the fast-paced and chaotic environment that a camp can be, Camp Counselors must have a strict and well-organized timetable and schedule for every activity that campers participate in. |
| | Camp Counselors must be patient and calm in stressful situations. When handling a lot of kids, Camp Counselors must stay focused and devote their attention to every child, as much as they need. Not all children are the same, and they have to recognize and understand their needs. |
Camp Counselor Job Description Template (Free)
If you're an enthusiastic and motivated individual who loves kids, you may be our perfect new Camp Counselor. You will plan and execute quality, engaging, and educational activities and projects for young campers. You will provide guidance, leadership, and assistance to campers, oversee daily activities and campers' behavior, and ensure their safety. Additionally, you will maintain and ensure proper use of camp facilities and equipment.
To be successful as a Camp Counselor, you must love working with kids and participating in various activities alongside them. A huge part of this job entails cooperation and communication with camp staff and parents, as well as being creative, patient, and well-organized. Our ideal candidate would increase awareness of fitness and the importance of nature among campers, and work toward mutual enjoyment, fun, and satisfaction.
Camp Counselor Duties & Responsibilities:
Provide high-quality and engaging activities and projects for campers
Organize and lead various outdoors activities, sports, games, and crafts
Monitor campers' behavior and ensure adherence to camp rules
Secure proper use of camp equipment and facilities
Make sure campers are safe and healthy
Communicate and cooperate with camp staff and parents and provide feedback
Greet and welcome new arrivals
Report complaints and resolve issues and problems
Provide guidance, assistance, and leadership to campers
Explain camp rules and usage of equipment
Emphasize the importance of nature and fitness among campers
Ensure smooth organization and execution of camp activities
Create and maintain campers' personal records and information
Camp Counselor Requirements:
Experience working with kids in various environments
Effective communication with children, parents, and other camp staff
Leadership skills
Enthusiastic and friendly attitude
Knowledge of sports, crafts, games, and outdoors activities
Ability to plan, organize, and execute creative and engaging activities
Motivation and patience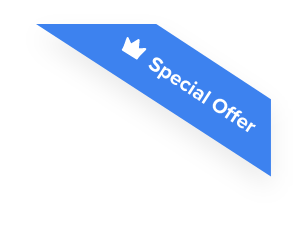 Joshua F.
Redline Electric & Solar

"The best recruiting platform on the market! VIVAHR allowed us to create a dashboard and applicant experience like no other!!"
Get more applicants from the
Best Job Boards
Post for free to 50+ job boards
Unlimited Job Postings
Unlimited Applicants

Sample Interview Questions For Camp Counselor
Once you gather up all the received applications, you can use these sample interview questions for Camp Counselor. These can help you narrow down your picks and choose the most suitable candidate for the job.
Personal
Do you play any sports?
What is your favorite type of activity?
How often do you travel?
Human Resources
How many years of experience do you have working as a camp counselor or in a similar position?
What do you think are your best qualities regarding this position?
Why did you decide to become a Camp Counselor?
Management
Could you tell us what age groups you are most comfortable working with?
How do you maintain organization among a large group of children?
What do you like more, working alone or being a part of a team?
Technical Skills and Knowledge
Do you know how to perform CPR or other emergency procedures?
How would you resolve a conflict between children?
What would you do if a child doesn't want to participate in a game or activity?
What are the Educational Requirements For a Camp Counselor?
There is no official educational requirement or training for Camp Counselors. However, candidates need to have a specific set of skills to succeed in this position. Previous experience working with children is considered an advantage, as well as physical stamina and sports coaching.
Candidates must know how to create and maintain trusting relationships with children and their parents. Other essential skills include communication and leadership, patience, and organization.
How Much To Pay a Camp Counselor When Hiring
The annual salary for Camp Counselors goes from $11,000 to $29,500. The median annual salary is approximately $21,400. Hourly wages are between $5 to $14. The median hourly wage for Camp Counselors is around $10.
Frequently asked questions about Camp Counselor
How much time does a person need to become a Camp Counselor?
Camp Counselors usually need a few years of experience working with children to develop the necessary skills for success in this position.
What kind of activities do Camp Counselors organize and lead?
Camp Counselors plan and execute a huge number of activities, such as sports, crafts, hiking, storytelling, games, canoeing, archery, etc.
How much do Camp Counselors earn annually?
The average annual salary for Camp Counselors is between $11,000 and $33,000.
What skills are needed for a good Camp Counselor?
Camp Counselors are required to have excellent communication and leadership skills. Also, they have to be creative, patient, and well-organized.
Similar Job Descriptions as Camp Counselor