Find Job Candidates in Waco
Finding a suitable employee is always a challenge. That's why it's vital to add your job posting to numerous job boards and job posting sites in Waco, Texas. But, what else can you do to increase the chance of attracting A-Players to your team? You can design precisely-written job descriptions! Take a look at the following questions as these can help you compile eye-catching job postings.
Are you looking for specific education in a candidate?
How much experience does your potential employee need to have?
Do you want to fill part-time or full-time working hours?
By using these (and similar) questions, you could visualize your suitable candidate. So, the only thing left is to add your job listings to various job boards or let VIVAHR do it for you!
How to find job candidates in Waco?
Check out job posting sites in Waco, Texas. Local job boards can come in handy when seeking a new team member. There are also lots of global job posting sites that can help you find your next hire. So, always pay attention to these job platforms.
Explore job fairs in Waco, Texas. Another beneficial way to discover job seekers is to attend job expos. These events are currently available in virtual and offline form. So, that's handy!
Continuously optimize your job postings. To have better odds of finding qualified applicants, you should do job posting optimization. This process involves a few easy yet effective techniques. So, be sure to read on and learn more about them.
Job Posting Sites For Employers in Waco, Texas 
| | |
| --- | --- |
| | |
| | This job platform is a service of the Greater Waco Chamber. It connects job seekers and employers from Waco. There are options for job postings, resume uploading, and resume searching. So, this site caters to both sides. |
| | These are local newspapers with an online job posting option. You can choose from three pricing plans and post your job openings. The price for the Basic package is $345 per job. The Advanced package is $475 per job, and the Premium is $555 per job. |
| | This one is a Texan job board with free job posting options for employers. You can post your job openings and share them on social media too. But, job postings need approval before posting, so keep that in mind when planning your hiring process. |
| | This site collaborates with South Texas Workforce and offers various employment-friendly tools. Employers can add job postings, search for candidates, explore the job market, and create their employer profile. The prices information is not available, so you should check with the site. |
Where to Post Jobs in Waco?
ZipRecruiter – This one is an employment platform that connects job seekers with suitable jobs. ZipRecruiter offers tools for managing different stages of the hiring process. This job site also adds job listings to its job board and various other job posting sites.
Glassdoor – This job-related platform offers beneficial services for both job seekers and employers. Glassdoor is a well-known platform that incorporates various employment-friendly tools, and this site provides insights to users' reviews for employers and job seekers. Also, employers can add job postings, while job seekers can search for job openings.
Indeed – This one is a trending job posting site used worldwide. Indeed caters to both job seekers and employers by connecting them daily. Employers can post job listings free of charge and sponsor them for better visibility. Applicants can search for numerous job openings.
Employment Statistics
The median household income in Waco, Texas, is $32,864, with a current unemployment rate of 6.6%. The recent job growth is 1.1%, and the future job growth prediction (next ten years) is 38.3%. The minimum hourly wage in Waco is $7.25.
Waco Job Posting FAQs
Where can I post my job for free in Waco?
You've probably figured that finding free job boards is not an easy task. But that's why you can always lean on this article and check for both local and global job posting sites. Check out HIREDTexas and Indeed. These two sites can help you find your new hire in Waco for free.
How can I promote my job in Waco for free?
Explore social media sites in Waco. One of the cost-free ways to promote your job openings is to use local social networks. Social media sites such as the Jobs in Waco Facebook could help you connect with local job seekers free of charge. The other handy way to promote your job openings is to use your company's social networks. You could engage with the followers and even gain some more. So, this could increase your chances of attracting job seekers.
What is the job outlook in Waco?
The recent job growth in Waco is 1.1%, and the future job growth prediction is 38.3%. These numbers indicate positive job growth, but employers should keep track of the job market's daily changes. By doing this, companies could plan their hiring according to the recent changes.
What do job candidates expect from employers in Waco, Texas?
Most candidates like to experience a fair and quick hiring process. However, the straightforward recruitment process is a lot easier to achieve than the quick one. So, you should engage with your applicants and keep them updated. Let them know all the details and estimated hiring duration.
Is it hard to find talented job applicants in Waco, Texas?
You've probably noticed that seizing the attention of job seekers is challenging. Well, it's even more demanding finding talented ones. Lots of employers struggle to uncover qualified applicants nowadays. So, what can be a solution? Try continuously working on your talent pool! This technique could help you surround your company with suitable applicants. So, when the actual hiring time comes, you would have someone to lean on. Pretty cool, right?
How long does it take to fill a job in Waco?
Feeling impatient? Yes, we know, it can seem like an eternity when you're looking to fill in an open position. Lots of factors can impact the hiring length. For example, the large number of applied candidates can prolong the hiring duration. What can you do about it? You can try using an applicant tracking system, as it can manage the entire process and make it quicker. Other than that? Be patient! 🙂
Where do small businesses post jobs in Waco?
Running a small business in Waco is challenging but rewarding. So, what can you do to make your business thrive even more? Explore job posting sites! Here is a list of some more job boards you might find beneficial when looking to hire: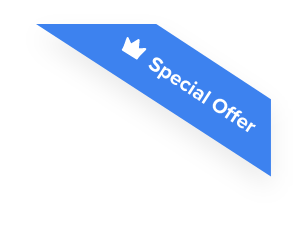 Joshua F.
Redline Electric & Solar

"The best recruiting platform on the market! VIVAHR allowed us to create a dashboard and applicant experience like no other!!"
Get more applicants from the
Best Job Boards
Post for free to 50+ job boards
Unlimited Job Postings
Unlimited Applicants

Job Fairs in Waco
There are numerous perks job fairs in Waco can bring to your company. So, if you plan to start hiring soon, keep in mind the following benefits you might get from job expos.
You'll get to meet with applicants in real-time
A chance to network with other companies
You might have a shorter overall hiring duration
What Job Fairs are there in Waco?
Knowing about the upcoming job fairs in Waco could help you organize and prepare your hiring process. There are various expos out there, both virtual and offline. So, be sure to check them out and see if you find them suitable for your company.
Tips to help a business find and hire employees more efficiently in Waco
The hiring is more than just a task on your checklist. It's a journey. So, if you wish the outcomes of your journey to be successful, you should prepare for it well. Here are a few handy tips you can use to organize your recruitment process.
How to Optimize Your Job Board Posting to Attract Job Candidates in Waco, Texas 
Want better conversion rates? A well-optimized job description can do that for you. By optimizing your job postings, you can grasp the attention of qualified applicants and draw them to your company. Sounds good, right? So, how should you do this? Check out the following easy tips and try them out before adding your next job listing to job posting sites in Waco.
Share your company's vision. It's not enough to list down duties and requirements. You need to talk about your company culture and tell your applicants what value you can offer them. Also, let them know how they can contribute to your company's growth.
Make job descriptions user-friendly. Try to organize your job description part as much as you can. Use bullet points and job-related keywords to make your postings stand out from the crowd. Need some inspiration? Check out our FREE 50 Job Description Templates!
Tell applicants where to apply. Make sure to include application details at the end of your job posting. Link to your company's website Career/Jobs section from a job posting.
Opt for ATS. Stayed with us till the very end of today's story? That means you really want to hire! Luckily, you don't have to do it alone. Finding free posting sites in Waco, TX, doesn't have to be challenging anymore. Here at VIVAHR, we care about how small businesses hire. So, we created intelligent software to assist you. What can our software do for you? It can add your job postings to 50+ job boards, attract A-Players, and much more! Find additional information and GET STARTED today!
Related Job Posting Sites in Texas