Find Job Candidates in Laredo
Seeking a new member for your thriving team? That's awesome! You probably want to find some job boards and free job posting sites in Laredo, Texas. But, it's crucial not to miss one essential step in your hiring process.
Before you start adding your job listings to numerous job platforms or choose an ATS to do it for you, you should compile well-written job descriptions.
So, how to achieve that? Here's where to start.
Take a look at the following questions as they can help you create a better vision of your potential hire.
Do you need an employee with specific education?
How many years of experience does a candidate need to have?
Do you need someone to fill in a full-time or part-time position?
Of course, if you have any other questions, feel free to add them to our humble list. Whatever you decide to use, having a precise picture of your next hire can help you write down desirable job requirements and attract A-Players for your company.
So, now that you're all geared up with these tips, jump to other steps of your hiring journey!
How to find job candidates in Laredo?
Use job posting sites in Laredo. It's not enough to add your postings to just one or two job boards in Laredo. You really need to go above and beyond when looking for new candidates. So, always add your job postings to as many job posting sites as you can.
Check out local job fairs in Laredo. Not a fan of job expos? Reality check – these are vital if you want to find local talents to join your team. You can even choose between virtual and offline job fairs. What's not to like? 🙂
Optimize your postings constantly. Lousy-optimized job postings can mess up your candidate search. Do you know how many job listings never get to see the face of any applicant? A lot! So, to avoid this, read on and find some handy tips for job posting optimization.
Job Posting Sites For Employers in Laredo, Texas
| | |
| --- | --- |
| | |
| | This is a local organization that wants to build the economy of the community. It offers career-related resources for both job seekers and employers. There are training options for local candidates that can help them find jobs. The site provides a job posting option via the WorkInTexas website. |
| | Local Texan job board that allows you to post jobs free of charge. The job listings will also be visible on social networks such as Facebook and LinkedIn. But, plan your posting in advance, as this site would need to approve your listings before posting them. |
| | Looking for Texan students? You could find some college energy within this site. This is a regional job posting site that connects employers with students of the University of Texas. |
| | This is the local job board that collaborates with the South Texas Workforce we mentioned earlier. You can search candidates' resumes and explore job market trends, as well as create your employer profile. The pricing details are not displayed, so you'll need to contact the site for additional information. |
| | If you need some students from Laredo College, look no further! This site lets you post a single job or even job packs. The pricing for a single job post is $345. Prices for job packs start at $620 for two jobs, and prices for unlimited posting are based on the number of FTE employees. |
Where to Post Jobs in Laredo?
SimplyHired – This is a job platform available in 24 countries in 12 languages. SimplyHired offers employers to post jobs free of charge. But, if you want to proceed with an applicant, you'll need to pay $9 for candidate contact details.
ZipRecruiter – This is an all-in-one job platform. ZipRecruiter posts job postings to its job platform and various other job boards. So, it can be a handy choice for employers that want to attract a broader audience.
Indeed – Need a free job posting site with an option to sponsor posts? Indeed is just like that. This job search engine and job board caters to job seekers and employers.
Employment Statistics
The median income in Laredo, Texas, is $39,408, and the current unemployment rate is 7.9%. The recent job growth in Laredo is 1.1%, and the future job growth prediction (next ten years) is 33.4%. The minimum hourly wage in Laredo is $7.25.
Laredo Job Posting FAQs
Where can I post my job for free in Laredo?
Finding free job boards has never been an easy task. But, there are a few you can benefit from. Check out HIREDTexas and Learn4Good and find candidates for your open position in Laredo!
How can I promote my job in Laredo for free?
Use local social media in Laredo. One of the easiest free ways to promote your job listings is to use local social networks. Sites like the Laredo Jobs Facebook Group can help you attract local candidates without a fee. The other handy way to promote your jobs for free is to use your company's social media. Use your social networks to engage with your followers and potentially attract new hires.
What is the job outlook in Laredo?
The current unemployment rate in Laredo (7.9%) is a bit higher than the national one. Laredo's future job growth prediction is set to 33.4%, and the recent job growth is 1.1%. These are not large numbers, but they indicate some positive change. However, keep track of the job market changes daily and adjust your hiring expectations and plans to them.
What do job candidates expect from employers in Laredo, Texas?
Every candidate's dream job-seeking ends quickly and efficiently. But, as you probably know, the hiring process is often a long one. So, what can you do to make your applicants feel more at ease? You can appreciate their time and update them regularly during the recruitment. When scheduling interviews, keep them close to each other. Also, if you plan some pre-hiring assessments, provide thorough information about them to candidates. Of course, try to keep the hiring process as short as possible.
Is it hard to find talented job applicants in Laredo, Texas?
Finding suitable candidates for your company might be the most challenging part of your hiring process. But, fret not! There is something you can do to spare yourself a bit. The key to successful hiring lies in ever-going hiring! By actively hiring, you're expanding your talent pool. This way, when the actual hiring process begins, you should have qualified applicants right by your side. So, forget about all those rejection emails and always treasure valuable applicants.
How long does it take to fill a job in Laredo?
Filling an open position often takes some time. So, you should have in mind that hiring someone overnight is unlikely to happen. The hiring length also depends on company size and the number of applied candidates. So, if you have a bunch of applied job seekers at the moment, be patient. The selection of candidates can last from weeks to even months in some companies. The great part? You get a new team member at the end of the journey! 🙂
Where do small businesses post jobs in Laredo?
Running a small business in Laredo, Texas? Then you probably know the struggle of ever-lasting searching for job boards. Sometimes it's not enough to seek candidates locally. You should explore global job posting sites and expand your hiring limits. You never know where your next hire could wait for you! So, check out our shortlist of various handy job boards any small business could find beneficial: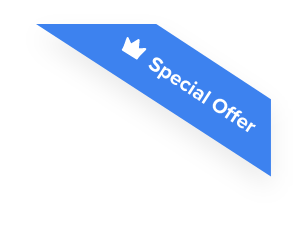 Joshua F.
Redline Electric & Solar

"The best recruiting platform on the market! VIVAHR allowed us to create a dashboard and applicant experience like no other!!"
Get more applicants from the
Best Job Boards
Post for free to 50+ job boards
Unlimited Job Postings
Unlimited Applicants

Job Fairs in Laredo
If you wonder where you can find local job seekers, the answer is pretty much precise – job fairs! These events really come with many business benefits. So, local companies should check out expos. Here are some perks you could get from attending job fairs in Laredo:
Get to meet local talents
Network with other employers from the related job fields
Keep your hiring process a bit shorter
What Job Fairs are there in Laredo?
If you plan to start with your future hiring process, be sure to check the upcoming job fairs in Laredo. Knowing expos in your area can help you attract local candidates. It's good to know there are both virtual and offline job expos out there, so you can choose what suits your needs.
Tips to help a business find and hire employees more efficiently in Laredo
If you're looking to hire more efficiently in Laredo, you should develop a strategy. We created a list of tips that might help you compile your unique hiring plan and attract local A-Players!
How to Optimize Your Job Board Posting to Attract Job Candidates in Laredo, Texas
Do you want candidates running toward you? Then you should optimize your job postings before adding them to job posting sites in Laredo. To create an eye-catching job ad, you need to pay attention to some details. So, here are some essential tips for better job posting optimization.
Explain the vision behind your company. You need to make an emotional connection with your applicants to make them apply for the job position. It's not enough to just list down your wishlist of a desirable candidate. Share your company culture and tell job seekers what you can do for them.
Add a structure to your job descriptions. Be sure to write duties and responsibilities with the help of bullet points. Also, use keywords for better visibility in the search results. Check out our FREE 50+ Job Description Templates for some inspiration.
Add where to apply details. At the end of your job description, let your candidates know where and how to apply for the job. If you have the Jobs section within your company's website, link to the site from your job posting.
Always use ATS. Finding A-Players doesn't have to be challenging anymore. Sure, you will still need to do creative work by compiling job descriptions, but let us help you with more technical stuff. 🙂 We created VIVAHR, intelligent software that can add your job postings to more than 50 job boards and much more! Learn how to hire successfully and GET STARTED today!
Related Job Posting Sites in Texas