There is no good search for an employee without a detailed and overall job description template. The struggle is real, and we are willing to help you ease the process. We present to you this FREE Career Counselor Job Description Template that will assist you if you are looking for a person to hire for this position. There is something else – our VIVAHR software to complete your experience. This template includes all the necessary information, skills, and requirements that a Career Counselor should possess. Continue reading and make the right choice!
People go through many stages and periods in life, and each is different for every individual – childhood, teenage years, High School, adolescence… And suddenly, real-life knocks on the door and you have no idea what you want to do in your life. Luckily, there is a Career Counselor – a professional who will help you figure out what job you are suitable for.
What is a Career Counselor?
A Career Counselor is a professional that helps students, college graduates and even adults make informed decisions about their future jobs and careers. They evaluate their abilities, interests, passions, educational level, and goals for them to form a clear picture of what best suits them. They also help them overcome their insecurities and obstacles and establish necessary skills. Moreover, a Career Counselor can lead their clients through job hunting, advise them how to write resumes and motivational letters, and practice interviewing with them.
Career Counselors often work in high schools, colleges, social service offices, staffing agencies, or private practices.
Related Job Titles for Career Counselor
Guidance Counselor
School Counselor
Social Worker
The Top Career Counselor Skills
| | |
| --- | --- |
| | |
| Active Listening and Communication | A client that comes to the session is looking for support and understanding. The counselor's ability to carefully listen to his client's problems and doubts is crucial to building a trusting relationship. There is a fine line between listening and talking during a session, and the counselor needs to know when each action is required. The focus is mainly on the client talking, but excellent communication skills on the counselors' side are equally important. |
| | Career Counselors would often have to put themselves in their clients' positions and life situations to identify their feelings and thoughts. That is the true value of a good Career Counselor - deep understanding and non-judgemental acceptance. |
| | People see Career Counselors as some kind of guide through life decisions. According to that, Career Counselors shouldn't provide the solution to the problem right away. First, they need to collect the information, do some research, unravel the problem, see from different aspects, and then offer a valuable solution. |
| | Problem-solving skill is probably the most essential to a Career Counselor. It adds up to the previous skill because the client expects his problems and dilemmas to be untangled, explained, and solved in the end. |
| | Career Counselors must often deal with clients from different cultures and backgrounds. The ability to shift between various personalities is crucial. On the other hand, it is okay if a particular Counselor and client don't develop such a connection or chemistry. In that case, a Career Counselor should offer the client a different one that may have more success. |
Career Counselor Job Description Template (Free)
Considering endless job possibilities in the 21st century, we are aware of the fact that choosing the right one is a confusing task. For that matter, we are searching for a highly-experienced Career Counselor to join our staff community in the company. A Career Counselor would have several important responsibilities, such as identifying and understanding client's problems, needs, and wishes by attentively listening to them, guiding them towards the solution, evaluating their abilities and educational levels, advising on what jobs are appropriate for them, and helping them master in technical stuff (writing resumes, interviewing…).
As a successful Career Counselor, your desirable traits would be excellent communication skills, active listening, flexibility, choosing the right moment to say something favorable, motivating your client on further communication, the ability to understand and identify with your client's problem-solving issues, and problem-solving skills, because that is the key aim in this job. And remember, you are in a position to change someones' outlook on life and make them feel good about themselves. If you find joy in working with people, this is a great opportunity for you! We are looking forward to meeting you!
Career Counselor Duties & Responsibilities:
Determine client's problem, issues, and insecurities
Evaluate client's educational level and working background
Evaluate client's abilities, interests, and goals
Use different methods (aptitude tests, personality tests, intelligence tests…) to determine what client is good at
Work with clients to overcome their insecurities
Work on improving client's skills
Advise clients about specific educational programs or courses needed for particular careers
Teach clients about job skills, such as interviewing, writing resumes, and networking
Practice job skills with clients
Lead and support clients throughout the job searching process
Occasionally conduct workshops on a range of topics, mostly on job skills and job seeking
Career Counselor Requirements:
Bachelor's or Master's degree in education, counseling, or similar field
Graduate or postgraduate internship experience
Previous experience
Earn any additional certification if needed
Great communication skills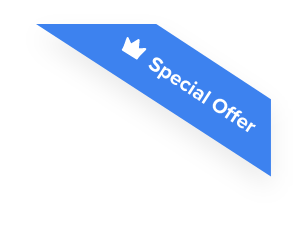 Joshua F.
Redline Electric & Solar

"The best recruiting platform on the market! VIVAHR allowed us to create a dashboard and applicant experience like no other!!"
Get more applicants from the
Best Job Boards
Post for free to 50+ job boards
Unlimited Job Postings
Unlimited Applicants

Sample Interview Questions For Career Counselor
As soon as you gather all the received applications, you can use these sample interview questions for Career Counselor. These can help you with the rest of your hiring process.
Personal 
Could you tell us something about yourself?
Have you always known what you want to be when you grow up?
What motivates you to do this job?
Human Resources
How many years of experience do you have?
What made you choose us for your next potential workspace?
What were the biggest challenges you had to face in this job?
Management
Could you describe your daily routine as a Career Counselor?
What were your biggest achievements and your most painful failures?
How well do you know how to multitask?
Technical Skills and Knowledge
What evaluating methods do you use the most?
How would you comfort and assist a student who just failed some important exam?
How do you organize and prioritize your work?
What are the Educational Requirements For a Career Counselor?
A Career Counselor should complete a Bachelor's or Master's degree in education, counseling, behavioral or social science, or a similar field. Completing a graduate or postgraduate internship for more experience is also beneficial, as well as passing mandatory exams for additional certification. A Career Counselor should always stay up to date and continue learning.
How Much To Pay a Career Counselor When Hiring
The salary for a Career Counselor mostly varies depending on years of experience and workplace. Annual salary goes from $31,000 to $81,500, which makes the median annual salary $53,274. Hourly wage is between $16 and $39. That calculates to a $26 median hourly wage.
Frequently asked questions about Career Counselor
What are the essential abilities of a Career Counselor?
Essential abilities for a Career Counselor are communication and active listening skills, problem-solving, and empathy.
Where do Career Counselors usually work?
Career Counselors usually work in high schools, colleges, staffing agencies, or private practices.
Does a person need to make an appointment to see a Career Counselor?
Yes, Career Counselors are usually crowded and a person would have to schedule an appointment in advance.
Similar Job Descriptions as Career Counselor