Find Job Candidates in Arlington
Having numerous recruiting strategies can be handy when planning your next hiring journey. But, your hiring strategy should consist of various parts. For example, including the free job posting sites in Arlington, Texas, within your plan is a smart way to go. To get better visibility in the search results, you should compile an engaging job description. Here are some go-to questions to assist you.
Are you looking for a candidate with a distinct educational background?
Do you need a person with experience?
How many hours do you expect an employee to work?
Writing down queries like these can help you create a better vision of the desired candidate and design a good job posting that reflects your company's goals.
How to find job candidates in Arlington?
Post your job listings on job boards in Arlington. Adding your job posts to job posting sites in Arlington can help you attract local candidates. So, remember to add this step into your hiring plan.
Check for the job fairs in Arlington. These local events can come in handy when picking a new employee. A good thing is, there are both virtual and offline Arlington job fairs available.
Optimize job posts before posting them. This part could be beneficial for your hiring journey. Optimizing job postings can bring better visibility within search results and better chances of finding your next hire.
Job Posting Sites For Employers in Arlington, Texas
| | |
| --- | --- |
| | |
| | This is a local job board in Texas, and it connects applicants with employers within the state. Employers can add their job postings for free, and the platform will also add postings to Facebook and LinkedIn. |
| | This is a local job-posting site. Employers can seek candidates and view their resumes. Plus, they can also check for job market trends and research other employer profiles. |
| | This one is a regional job board that serves students of the University of Texas. Employers have an option to recruit students for their companies. |
Where to post jobs in Arlington?
Glassdoor – This site offers numerous career-related tools. Glassdoor gives an option for searching users' reviews and demographic data. Candidates can search and apply for open positions, and employers can post their job postings.
ZipRecruiter – This platform offers a free trial and job posting. ZipRecruiter can add job postings to numerous job boards and its job board too. Applicants can search for open positions, while companies can post job listings.
Indeed – This employment site has free job posting and sponsored job posting options. Indeed is quite popular among job seekers and employers. This platform helps candidates search for desired jobs and assists employers in finding the right fit for their company.
Employment Statistics
The median income in Arlington, Texas, is $53,055, and the current unemployment rate is 7%. The recent job growth in Arlington is 2.7%, and the future job growth prediction (next ten years) is 38.9%. The minimum hourly wage for Arlington is $7.25, the same as the national one.
Arlington Job Posting FAQs
Where can I post my job for free in Arlington?
Having some free job boards around can help you in running a business. You can check out HIREDTexas and HireUTexas. These job boards offer free job posting for employers.
How can I promote my job in Arlington for free?
Use local social media in Arlington. Promoting your job opening for free can be challenging as there are not many free options available. But, luckily, there are social media sites. Check out the local Arlington Jobs Facebook Group and add your job listing for free. Also, don't forget to use your company's social media channels. These can be handy and free ways to promote your postings.
What is the job outlook in Arlington?
The recent job growth in Arlington is positive (2.7%), and the future job growth prediction in the next ten years is 38.9%. This could mean more job opportunities are ahead. But, employers should actively track the job market and adjust their hiring cycles to it.
What do job candidates expect from employers in Arlington, Texas?
Job candidates in Arlington probably expect a fair hiring process with regular updates. The hiring can last for some time, so it would be nice to communicate with your applicants often. Also, try to write precise job requirements and duties. Overall, respect your applicants and their time and provide detailed job information.
Is it hard to find talented job applicants in Arlington, Texas?
It's not easy to find talented candidates in Arlington. But that's how the stuff works pretty much anywhere. So, it's essential to broaden your talent pool often. This way, you won't end up without proper candidates once the hiring process starts.
How long does it take to fill a job in Arlington?
The hiring journey can last long, from weeks to even months. Several factors can impact the hiring process length. If you run a big company with lots of applied candidates, this can prolong your hiring. Also, assigning some pre-hiring tasks can affect the hiring duration. So, be patient and know that finding the right candidate can't happen overnight.
Where do small businesses post jobs in Arlington?
If you're running a small business in Arlington, you probably have enough tasks on your to-do list. So, we created a handy shortlist of some job posting sites for your next hiring journey. Check them out and see if these can be useful to you.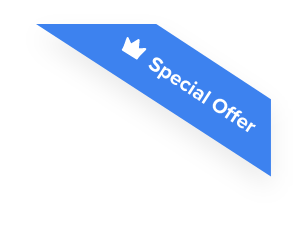 Joshua F.
Redline Electric & Solar

"The best recruiting platform on the market! VIVAHR allowed us to create a dashboard and applicant experience like no other!!"
Get more applicants from the
Best Job Boards
Post for free to 50+ job boards
Unlimited Job Postings
Unlimited Applicants

Job Fairs in Arlington
Job fairs in Arlington can be beneficial for any local company that's hiring. Employers can attend virtual and offline job fairs and meet various potential employees. Here are a few job fair perks to keep in mind:
Connection with local talents
An option to meet other employers from the similar job field
Possibility for overall shorter hiring
What Job Fairs are there in Arlington?
If you're planning to hire locally, you can check out the upcoming job fairs in Arlington. These events can assist you during your hiring journey and help you find your next hire.
Tips to help a business find and hire employees more efficiently in Arlington
Having a well-prepared hiring plan can help you organize your entire hiring journey more easily. There are a few tips you can try out and implement into your hiring process.
How to Optimize Your Job Board Posting to attract job candidates in Arlington, Texas
Having a well-optimized job posting can go a long way for any business. If you want to have better chances of attracting candidates, regularly optimize your job listings before you add them to free job posting sites in Arlington. There are a few tips to help you out with this, so check them out.
Share company values. Every company has some kind of vision and goals. So, let your candidates know a bit more about yours. Include details about your company culture within the first two paragraphs of your job posting. Just make sure to keep it on point and short.
Write a precise job description. Compiling a well-designed job description can help you find various candidates. Create your job description with the help of bullet points and provide exact job requirements and duties. Also, don't forget to use specific job-related keywords for better post visibility. If you need some side assistance, check out our FREE 50+ Job Description Templates.
Give your applicants where-to-apply information. At the end of your job posting, let your candidates know where they can submit their resumes. If you have the Jobs section within your website, link to it from the job posting.
ATS is your best friend. Having a quality applicant tracking system is essential for successful recruitment. That's why we designed VIVAHR. Our software can add your postings to 50+ job boards and attract suitable candidates for your business. We know the struggle of any small business that wants to prosper within the job market. If you wish to experience better hiring, learn more about our system and GET STARTED.
Related Job Posting Sites in Texas