Find Job Candidates in Corpus Christi
Properly starting your hiring journey can impact the chances of finding a suitable candidate. An excellent way to begin with recruitment is to explore job boards and job posting sites in Corpus Christi, Texas. But before this step, you should take care of your job postings. How to do that? Check out the following questions!
Do you require specific skills from your new employee?
Would you like to hire someone with experience?
What kind of working hours do you wish to fill-in?
Having questions like these can help you compile a precise job description and attract A-Players to your company. After you've created your job posting, the next step is finding job boards in Corpus Christi. If you don't want to do all the work alone, opt for some ATS assistance.
How to find job candidates in Corpus Christi?
Explore Job Posting sites in Corpus Christi. Finding quality local job boards is essential for successful hiring. So, take your time to get familiar with these platforms. Adding your job listings to job sites should be the next step after you've finished designing a job description.
Check for the Corpus Christi job fairs. Local job expos have so much to offer. Today, you can bump into both virtual and offline job fair events. So, make sure to check them out and include them in your recruiting strategy.
Do the job posting optimization, always. It would be nice to just add a bunch of listed job requirements and find employees. But that doesn't work. You need to optimize your job descriptions for better visibility. Read on and find out more about this essential part of your hiring.
Job Posting Sites For Employers in Corpus Christi, Texas 
| | |
| --- | --- |
| | |
| | This site offers a job board for the architectural community in Corpus Christi. Employers can add their job listings for free if they are members of AIA. The price for non-members is $25 for a job posting, and the job listing stays for 90 days on the website. |
| | This is a local job board in Texas that provides free job postings. Employers can add their listings and make them visible on social media too. Keep in mind that your job posting would need to get approved before posting. So plan the whole posting ahead. |
| | This local job posting site has teamed up with the South Texas Workforce. The site allows you to add job listings, search candidates, check job market trends, and create your employer profile. There is no information about prices, so you'll need to contact the site directly. |
| | These are local newspapers of Corpus Christi with the jobs section. The site has ZipRecruiter integration, so your job posting would be generated via this job board. This type of job posting is only available online. |
| | If you want to hire some students from Texas A&M University-Corpus Christi, here is the place. This site offers you an option to post a single job post and job packs. The job posting price for one job is $345. The price for job packs starts at $620. There is also an option for the unlimited job posting. |
Where to Post Jobs in Corpus Christi?
ZipRecruiter – This job posting platform offers two posting options – it adds your job listings to its own job board and posts them on numerous other job posting sites. ZipRecruiter is well-known within the employment world. It integrates with other sites and provides a three-day free trial.
SimplyHired – This job board offers free job posting options. SimplyHired lets employers add their job listings at no cost but charges if you want to proceed with a candidate. The price for candidate information is $9.
Indeed – This is a free job posting platform that connects job seekers and employers around the world. Indeed is a well-known job board that caters to both applicants and employers. It's free, but if employers want better posting visibility, they need to sponsor them.
Employment Statistics
The median household income in Corpus Christi, Texas, is $49,675, and the current unemployment is 8.5%. The recent job growth is 0.3%, and the future job growth prediction (next ten years) is 25%. The minimum hourly wage in Corpus Christi is $7.25.
Corpus Christi Job Posting FAQs
Where can I post my job for free in Corpus Christi?
It's always challenging to find free job boards to add your postings. But, that's why we are writing this article. 🙂 Check out sites like HIREDTexas and Indeed. These job platforms can let you post your job openings free of charge.
How can I promote my job in Corpus Christi for free?
Get in touch with local social media sites. A great way to promote your job posting for free is to connect with Corpus Christi's social networks. Websites such as the Corpus Christi Jobs Facebook group offer a free way to promote your job opening.
Besides this, spread the word about your company and your postings on the company's social media channels. This would not only lead to better engagement with your followers but to potentially finding your next hire!
What is the job outlook in Corpus Christi?
The recent job growth in Corpus Christi, Texas, is 0.3%, which is positive. The future job growth prediction, in the next ten years, is 25%. This is lower than the national one of 33.51%. Even though there are some positive shifts in the Corpus Christi job market, employers should keep track of daily changes. This way, companies should be able to plan their hiring according to the most recent market data.
What do job candidates expect from employers in Corpus Christi, Texas?
Every job candidate would appreciate a well-written job description and clear application guidelines. Besides this, try to engage with your applicants during the hiring time. Let them know about the estimated hiring duration and potential pre-hiring assessments.
It would be nice if you could schedule interviews close to each other. This way, you keep candidates interested and focused on the hiring. Why is it vital? The competition is big, so many applicants have multiple job interviews at the time. This way, you have better chances of seizing them.
Is it hard to find talented job applicants in Corpus Christi, Texas?
Grasping the attention of talented applicants is hard. Hiring them is even more challenging. So, what can you do about it? Expand your talent pool! Forget about those rejection emails and start treasuring valuable candidates, even if you don't have an open position to offer. Try to actively hire during the whole year. This way, you won't find yourself alone in the hiring game once you actually want to hire.
How long does it take to fill a job in Corpus Christi?
Finding your new employee could take some time. The hiring journey is often a long one and can take from weeks to even months. Numerous factors can impact hiring durations, and you can control most of them. For example, the number of applied candidates – nothing you can do about it. But, you can be patient and try to get the most out of your recruitment. The result? A new team member!
Where do small businesses post jobs in Corpus Christi?
A small business in Corpus Christi needs an efficient way to promote its job openings. With that in mind, we created a handy shortlist of job boards to help you out!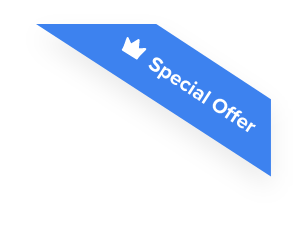 Joshua F.
Redline Electric & Solar

"The best recruiting platform on the market! VIVAHR allowed us to create a dashboard and applicant experience like no other!!"
Get more applicants from the
Best Job Boards
Post for free to 50+ job boards
Unlimited Job Postings
Unlimited Applicants

Job Fairs in Corpus Christi
Local job expos in Corpus Christi, TX, offer various perks for both job seekers and employers. But, we assume you're more interested in the latter. 🙂 So, what benefits can employers get from job fairs?
A chance to meet job seekers in real-time
Networking options with other employers
The potentially shorter hiring process
What Job Fairs are there in Corpus Christi?
Embarking on the hiring journey? Then you should check for the upcoming job fairs in Corpus Christi. You would probably come across both virtual and offline job fairs available. So, that's handy!
Tips to help a business find and hire employees more efficiently in Corpus Christi
The hiring process requires a time investment. This means you should create a recruiting plan and consider some tips that help you hire more efficiently. We compiled a list of various hints you might find beneficial. Check it out, and let us know if you like the ideas!
How to Optimize Your Job Board Posting to Attract Job Candidates in Corpus Christi, Texas 
Did you like our story about job posting sites in Corpus Christi? 🙂 Well, there is some more of it! The final chapter of our talk today is about job posting optimization. This is the vital part of every successful hiring. Did you know a well-written job description can lead to better conversions? That's right! So, read on and find more about it.
Share your company's goal. The introduction part of your job description should speak about your company culture. Let your applicants know more about you and how they could contribute to your team. Also, tell them what you can do for them. Engaging job postings are half of the work!
Organize job descriptions. Your job descriptions need to be structured. Use bullets and keywords to get better visibility in the search results. This is a proven fact! If you need some inspiration, check out our FREE Job Description Templates.
Provide precise application info. Let your candidates know where and how to apply for the position. Add the link to the Jobs/Career page of your website.
Choose your ATS. Don't want to search for job posting sites by yourself? That's why we created VIVAHR, intelligent software to assist you! Our software can add your postings to 50+ job boards, draw some serious A-Players to you, and much more! Sounds tempting? Learn more about what we can do for you and GET STARTED today!
Related Job Posting Sites in Texas