Statistician Job Description Template 
Good Statisticians can be hard to find in the labor market. That's why we're here to help you. If you use this FREE Statistician Job Description Template from VIVAHR. You will be able to discover a competent and trustworthy employee for your company using our methods. Having the right team on your side is very important for job searching. If you trust us throughout the procedure, the results will be speedier.
Our strategy for making the recruitment process easier and more pleasurable is to use VIVAHR software to publish swiftly. Follow VIVAHR's candidate-search guidelines to the letter, and tailor the requirements for each position. You'll have a better chance of finding the right match this way.
What is a Statistician?
Statisticians examine and evaluate numerical data to help people plan and make better decisions. They collect data, use statistical and analytical tools to it, and use the findings of their calculations and forecasts to discover trends. They may work for the government or private organizations, corporations, or as consultants.
Related Job Titles for Statistician 
Applied Mathematicians
Economists
Data scientists
The Top Statistician Skills
| | |
| --- | --- |
| | |
| | When you look at data and statistics, you're usually trying to figure out how to solve an issue, make a choice, enhance something, or come up with a solution. One of the fundamental goals of statistics is to identify answers to issues in this way. Problem-solving necessitates the capacity to think clearly about a situation or problem and then discover potential solutions. You'll be able to deal with challenging circumstances more effectively and make better judgments if you have this skill. |
| | Critical thinking is a talent that relates to your capacity to see beyond the obvious to figure out what something really means. Making an observation on a single piece of information and then examining it for any valuable features is the first step in critical thinking. You next make an inference from those details and consider if they make sense in the light of your overall study. This is a talent that aids in the formation of more logical thoughts and ideas and helps you make better judgments. |
| | In their job, statisticians and other professionals who employ statistical abilities use a variety of computers platforms and applications. Many of these platforms and tools are accessible for both statistical and data analysis procedures, assisting professionals in gathering and optimizing their data for relevant information. In today's business, statistics skills are heavily reliant on a person's computer abilities, therefore it's critical for individuals to have a basic grasp of how to utilize various software platforms, tools, and apps. |
| | Programmers may create and develop a wide range of computer and data processing applications. If you know the principles of programming logic and languages, you'll be able to use a far wider choice of tools and resources to complete your data analysis tasks. The more sophisticated your programming talents, the more clearly, efficiently, and customizable you can collect and analyze statistical data. |
| | In statistics, research is extremely important. Because research takes time and not all material is relevant, a professional must have a good grasp of the most effective research methods and procedures. An individual must first conduct research to locate relevant data, and then conduct more study to determine the most effective method for evaluating that data for valuable and meaningful information. Being a successful researcher is being able to sift through enormous amounts of data and know where to look for it in the shortest amount of time feasible. |
Statistician Job Description Template (Free)
We're looking for a talented Statistician to help us increase our competitiveness by analyzing quantitative data. Gathering numerical data, executing statistical studies on data, and creating industry outlooks and projections will be among your responsibilities. You may also be asked to provide quarterly reports detailing your results.
To be successful, statisticians must have a lot of expertise running statistical studies and be able to properly interpret the findings. Successful statisticians provide companies a competitive advantage by effectively anticipating industry trends.
Statistician Duties & Responsibilities:
Liaising with departments to acquire data such as production and cost numbers, sales figures, and product supply and demand information.
Instructing departments on the requirements for data submission, including frequency and format.
Using statistical software packages like SPSS, SAS, or Stata to create and maintain databases.
Performing thorough cleaning, error checking, and validation to ensure data integrity.
Using statistical tools, procedures, and computations to analyze data.
Using statistical tests to verify the results' reliability and validity.
Identifying industry trends and creating projections to aid strategic strategy.
Using executive summaries, charts, tables, and graphs to provide statistical findings to management in reports.
Keeping track of procedures and technical developments in the field of statistical analysis.
Statistician Requirements:
A master's degree in statistics, data science, mathematics, or a related field with a concentration on statistical techniques is required.
A post-secondary business management qualification or comparable experience in a similar field is required.
5 years of experience as a statistician or in a related position.
Proficiency in statistical software, such as SPSS and R, or a comparable application.
Advanced statistical methodologies, techniques, formulae, and testing expertise.
Exceptional data interpretation and trend analysis skills, as well as the ability to prepare industry outlooks and projections.
Advanced understanding of company operations and the industry.
Ability to coordinate data collection with other departments.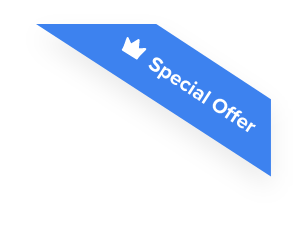 Joshua F.
Redline Electric & Solar

"The best recruiting platform on the market! VIVAHR allowed us to create a dashboard and applicant experience like no other!!"
Get more applicants from the
Best Job Boards
Post for free to 50+ job boards
Unlimited Job Postings
Unlimited Applicants

Sample Interview Questions For Statistician 
Now that you've gathered all of your applications, you may use these sample interview questions for Statistician as guidance. They'll aid you in narrowing down your alternatives so you can choose the best of the best.
Personal 
What are your professional objectives, especially with regard to our firm?
What drives you to be the best at what you do?
What is your preferred method of communication?
Human Resources
Is it easy for you to take criticism?
Do you believe yourself to be a valuable team player?
How would you describe a statistician's job?
Management
What is your best idea to manage time properly?
Do you ever get loaded with work?
How do you approach research?
Technical Skills and Knowledge
In statistics, what is the difference between experimental and observational data?
How would you decide what data you need to address an issue if you were confronted with one?
What would you do if you had data that was missing?
What would you do if there were outliers in a dataset?
What are the Educational Requirements For a Statistician?
A master's degree is required for most statistical employment. A Bachelor's Degree in Mathematics, Economics, Computer Science, Actuarial Science, or a similar discipline may, nevertheless, be sufficient for entry-level work. Statisticians must also have great communication skills, as well as analytical and problem-solving talents.
How Much To Pay a Statistician When Hiring
Statisticians usually earn from $24,500 to $145,500 annually, and their median yearly salary is around $97,643. The hourly wages go from $12 to $70, with the median hourly pay of $47.
Frequently asked questions about Statistician
Is it possible for a statistician to become a data scientist? 
Data scientists, like statisticians, collect and analyze data. They do, however, collect data using computer programs. They make the software that advises your next step, tells you when you're on your way home, and even keeps track of sicknesses in your area. Data scientists are frequently statisticians who like computer programming. These experts frequently employ the following tools in addition to statistics:
Python Apache Hadoop R programming language
Query language with structure (SQL)
Spark is an Apache project.
Techniques for machine learning
Tools for data visualization
What is the job outlook for a statistician? 
Statistics is one of the fastest-growing job categories, according to the Bureau of Labor Statistics (BLS). Positions like operations research analysts and mathematicians are also in high demand. Statistics occupations are expected to expand by 33% by 2026, according to the Bureau of Labor Statistics.
What distinguishes actuaries from statisticians? 
Actuaries and statisticians both have comparable talents, however, actuaries specialize in financial risk assessment for the insurance business. They estimate the likelihood of people contracting diseases, accidents, natural catastrophes, thefts, and other losses. Then they suggest that the insurance company's products have average premiums. They also charge greater rates to persons who are at higher risk. Most actuaries and statisticians have a bachelor's degree and a master's degree, respectively.
Is it possible for a statistician to work from home? 
Many statisticians collect and analyze data from the comfort of their own homes. You may also teach statistics to students as a tutor.
Similar Job Descriptions as Statistician