When your company is ready to hire, you want to ensure that you are doing everything possible to find your ideal candidate and get them hired quickly. You might wonder about non-sponsored versus sponsored job postings, and that's entirely expected. You want to find the best way to attract A-Players for your company!
But, your first step is to craft a job post that obtains the necessary responsibilities, requirements, and benefits related to your open position.
You must write a great job description as a job post is your company's essential component to reaching your perfect candidate and captivating them to apply.
The next step in the hiring process is taking your job posting and uploading them to your applicant tracking system or job posting site to start receiving job applications from potential job seekers.
If you are using an applicant tracking software, like VIVAHR, to better support your hiring process, you will notice a step in your job posting set-up that allows you to "Boost" your job posting.
If you are unfamiliar with a job posting "Boost," or if you have reached this step and you're confused by this option, don't worry.
This information will help you understand everything you need to know about non-sponsored and sponsored job postings.
How Do Job Posting Sites Work?
Job seekers are using job posting sites every day to find job opportunities that best fit their career interests.
On most job board sites, candidates have the ability to search for available positions based on job titles, keywords, company names, specific locations, and more.
Once a job seeker has typed in their search query in the job board sites search bar, the search results they receive will have a combination of non-sponsored job postings, also known as "organic" job postings, and sponsored jobs, also known as paid job posts.
These job posting search results are matched to the search terms and are sorted by relevance and the date when the job ad was posted.
So, what is the difference between non-sponsored and sponsored job postings?
A great way to understand both sponsored and non-sponsored job postings can be easily related to your own experience using Google or other search engines.
When you type in your search query in a search engine search bar, and the results page appears, you will notice the first few results at the top of the page will have the term "Ad" next to the URL of a company selling a service or product relevant to your search.
Below all the "Ad" URLs, you will see companies that match your search query that is not an "Ad" but appear on the results page based on organic keywords.
Sponsored and non-sponsored job postings are the same as the experience you receive using search engines.
Job seekers will receive job ads based on their search queries, and the sponsored job postings will be the first to be seen at the top and bottom of the search results.
Following the sponsored job postings, a job seeker will receive job postings that match their search query organically, and those postings are non-sponsored.
What are Non-Sponsored Job Postings and How Do They Work?
Non-sponsored job postings are jobs that are combined by a job board's site's search engine or posted for free by employers.
New job postings are added to job board sites every day, and as these newer job postings pop up, non-sponsored job postings move further down the search results pages.
Knowing that newer job postings are appearing rapidly, it is essential to optimize your non-sponsored job ad to reach those candidates you want to apply to your open positions.
How can you ensure that your job posting is optimized and relevant to your candidate's search queries?
First, it is valuable to make sure that your job postings are following the job postings guidelines.
The standards for top-quality job postings require things such as having your own detailed job description content (copying and pasting other job descriptions is not recommended) and refraining from using any offensive or discriminating content.
Any job postings that do not meet these standards could be reviewed and required to provide additional information.
Plus, all job postings that are misleading or compromise the job seeker's experience can be removed from the search results.
What are Sponsored Job Postings, and What are the Benefits?
Sponsored job postings on job board sites is an approach that is made available to make your open job position stand out.
The hiring employer promotes these sponsored job postings, and these job ads stay in the top results within the search results pages.
Since these sponsored job postings reach job seekers first on the page results, they appear at the top and bottom of the page results, earning up to 5 times more clicks.
Compared to job postings that are non-sponsored, which move lower in the search results as new non-sponsored job ads are published.
The major benefit of sponsored job postings is that it increases your job posting visibility.
A sponsored job ad shows up more frequently in the job boards' search results and does not get drowned out over time like non-sponsored job postings.
If you are in a competitive industry and need to hire quickly, a sponsored job posting is a great benefit to consider to speed up your hiring process.
With a sponsored job posting, you have more stamina and a higher chance of receiving applications from more qualified candidates than you would with a non-sponsored job ad that is not optimized.
When Should I Sponsor My Job Postings?
If you have a stellar job posting and you are confident that you will attract your ideal applicants, then you most likely will not need to sponsor your job ad.
However, you might be surprised to see even more of an improvement in receiving highly qualified candidates by promoting your job ad.
Every hiring situation is different.
Regardless if you need to have your job posting sponsored or not, if you desperately need to hire a candidate quickly, the option to sponsor your job post can make a significant difference.
Consider asking yourself or your hiring team, these questions to know if you need to sponsor your job posting.
How soon does our company need to hire? Sponsoring your job posting will help your company receive more promising candidates in a shorter time frame, especially if you need to hire soon.
Is our industry hiring market competitive? The greater visibility of your job posting can receive from sponsorship can help fill those difficult positions that have a lot of competition.
Does the location of our job posting impact our hiring process? If your company is hiring in a location with fewer potential talent sources, your company is more likely to receive better candidates with a sponsored job posting.
Is it challenging to fill your company's position? Although you have an optimized job description with a relevant job title and you are still finding it a struggle to hire someone, having your job posting sponsored can provide your listing with great visibility to reach and attract your ideal candidate.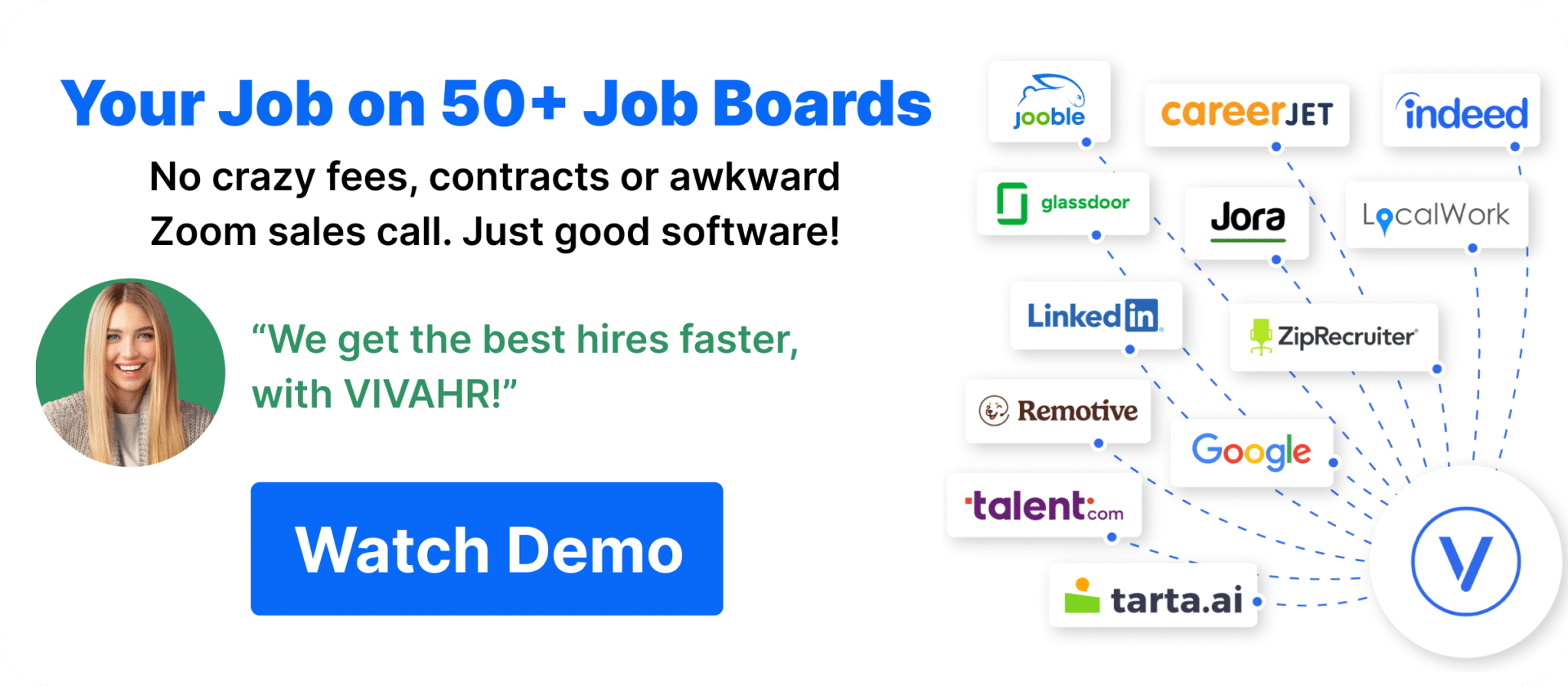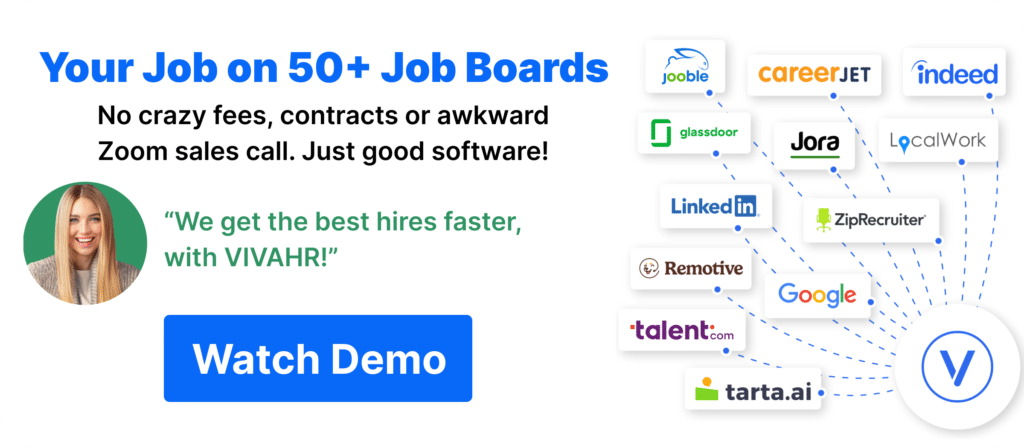 How to Sponsor My Job Posting with VIVAHR?
If you are ready to create your job posting and are considering the option to sponsor your job ad, VIVAHR offers you the ability to sponsor your listing easily and effectively.
We will walk you through the sponsoring process and provide you with additional information to help you gain the most out of your sponsored job posting.
Once you have added the necessary information for your job posting (details, description, hiring team, pipeline, and scorecard), you have arrived at the "Boost" process.
You most likely are unsure of what this section means for your job postings.
It can be a bit alarming to get to this step in the job posting setup and see all these price options for the various job posting sites.
Don't panic!
This Boost setup is VIVAHR's option for you to sponsor your job postings.
What is VIVA Select?
VIVA Select uses advanced AI technology to optimize your job posting for dozens of job sites and search engines.
With just one click, our program will advertise your job posting on the most popular job sites for your job posting and match it with candidates who best fit your desired skills and qualifications.
To do this, VIVA Select uses machine-based learning for advertising in the locations where your candidates are most likely to be searching.
Having a consistent presence across several channels will increase your visibility and attract top candidates for your company.
The VIVA Select Boost is a simple process that is optional to sponsor your job posting.
Every time you create a new job, you will have these Boost options to sponsor that particular job post.
Of course, you can opt out of this Boost setup process by clicking the next button to proceed to the publishing step in the job posting process.
You can always come back to your job posting after it has been published and Boost can be added to your job posting at any time.
Related Articles