Find Job Candidates in Plano
Adding your job listings to various free job boards and job posting sites in Plano, Texas, can be an excellent way to attract more candidates. This is why it's essential to have well-prepared job descriptions that can seize the attention of even the most indifferent applicants. To achieve this, you should create a job description that radiates your company's vision.
So, here are some questions that might help you out with this process:
What kind of knowledge do you expect from an applicant?
Would you hire a candidate with little to no experience?
What type of working hours do you need to fill-in?
See how these questions make the hiring plan more narrowed? That's what you need to deliver – precise requirements that will target only relevant candidates for your open position. Of course, to make this task more rewarding, always add your job listings to numerous job posting sites or choose ATS to do it instead of you.
To get a better picture, we will cover more details about some hiring essentials.
How to find job candidates in Plano?
Place your job postings to job posting sites in Plano. By submitting your job listings to various Plano job boards, you have better chances of attracting local candidates. So, don't skip this crucial part of your hiring cycle.
Keep track of job fairs in Plano. Today's job market is stacked with various expos, and this is a good thing. Running a business requires constant advancements and networking – you know that best. So, don't skip checking out some virtual or offline job fair events within your area.
Always optimize. Neglecting job postings is not a recipe for successful hiring, not that we're assuming you're doing it. 🙂 On the contrary, if you take care of your postings, make sure you maintain that and add some adjustments if needed. That's why we will give you additional tips for this part of your hiring – they are easy, handy, and don't require investments.
Job Posting Sites For Employers in Plano, Texas 
| | |
| --- | --- |
| | |
| | This is a Texan job board that connects employers and job seekers in Texas. Employers can add their job listings free of charge on this site. Plus, job postings will also be displayed on Facebook and LinkedIn. However, every post needs to be approved before publication. The site doesn't have applicant tracking, managing jobs dashboard, and email alerts. |
| | For all the employers that seek students' energy for their team, here is an option. HireUTexas is a regional job posting site that targets students of the University of Texas. Employers can recruit students online and have exposure at career fairs. |
| | For employers that want to find job candidates within the state, this could be a handy job board. There is an option to search for resumes, get details about market trends and create an employer profile. To get information about the pricing, contact this site directly. |
Where to post jobs in Plano?
Snagajob – This is a popular job search platform that has been around since 1999. Snagajob caters to companies and job seekers. It offers an online job board where employers can hire applicants for hourly and shift work. Employers can use this platform to promote their hourly positions, keep track of candidates, create online interviews and fill open shifts.
SimplyHired – This is a job posting site that offers free job posting for employers. SimplyHired only requests payment if an employer wants to proceed with a candidate. This site is also Indeed's publishing partner, and it offers job search in 24 countries in 12 languages.
CareerBuilder – This is a worldwide job board that offers services across the Us, Canada, Europe, and Asia. CareerBuilder allows employers to post job openings and search candidates' resumes. This platform also provides various other job-related tools that can help companies find relevant candidates.
Employment Statistics
The median income in Plano, Texas, is $82.944, and the unemployment rate is 5.5%. The recent job growth in Plano is 3.3%, and the future job growth prediction (next ten years) is 44.6%. The minimum hourly wage in Plano is $7.25.
Plano Job Posting FAQs
Where can I post my job for free in Plano?
If you're looking for some free job boards to add your postings, that's great! Finding free ways to post your job openings is never easy. But, you can check out sites like HIREDTexas or Learn4Good. These platforms offer free job posting for employers, so they might come in handy during your hiring journey.
How can I promote my job in Plano for free?
Check social networks. Did you know you can promote your job openings for free via social media? You probably did, but the question makes it more exciting. The better question is: did you try to promote your listings through these platforms?
Besides using your company's social media, you can check out local social networks such as City of Plano LinkedIn and City of Plano Careers Twitter. These places might help you spread the word about your new job opening.
What is the job outlook in Plano?
The recent job growth in Plano, Texas, is positive (3.3%), and the future job growth prediction is set to 44.6%. So, this could indicate some new job-related opportunities on the horizon. However, nothing is set in stone in the job market that changes daily. So, you need to keep track of the market fluctuations and adjust your hiring plans to them.
What do job candidates expect from employers in Plano, Texas?
Every candidate has expectations regarding the hiring process. You probably know it yourself. So, the key is to connect both applicant's and the employer's wishes. For example, you could update your candidates regularly during the hiring time and provide them with detailed instructions. As the hiring often takes time, try not to neglect your potential employees during this process. Staying in touch would benefit both sides.
Is it hard to find talented job applicants in Plano, Texas?
If you've been in the hiring game for some time, you know the struggle of finding a suitable candidate. But, there is a solution for this pain point. Try to actively build your talent pool. This way, you should have talents right by your side when the actual hiring time comes. So, always seek potential employees and surround your company with talented people, as they have so much to offer.
How long does it take to fill a job in Plano?
Filling an open position – every hiring manager's nightmare. But, it doesn't have to be this way. The key is adjusting your expectations. So, be prepared to wait and gear up with patience. Hiring is often a long process that can take weeks, even months. There are things you can't control, such as the number of applied candidates. So, the best way is to plan your hiring journey and go step by step. When you finally hire your new employee, all the waiting will be worth it.
Where do small businesses post jobs in Plano?
If you run a small business in Plano, you probably always seek new job posting sites. That's where this shortlist kicks in. It's short (obviously), simple, and handy. So, you can keep it close and use it whenever you decide to post your job listings.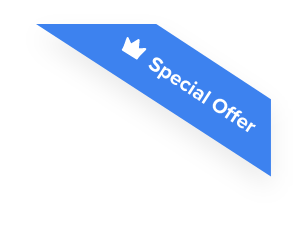 Joshua F.
Redline Electric & Solar

"The best recruiting platform on the market! VIVAHR allowed us to create a dashboard and applicant experience like no other!!"
Get more applicants from the
Best Job Boards
Post for free to 50+ job boards
Unlimited Job Postings
Unlimited Applicants

Job Fairs in Plano
Job Fairs in Plano, Texas, could be a good opportunity for meeting local talents willing to work with you. Besides getting to know local candidates, you'll have a chance to network with other local employers. This could open up the possibility of collaborations and spreading the word about your business. So, always include job fairs in your hiring plan as these events could bring numerous benefits.
What Job Fairs are there in Plano?
Sometimes all you need is a little reminder of the upcoming job fairs in Plano. A handy thing is that you can opt for virtual job fairs to attend, and you can also take a stroll to some of them. If you plan to start with the hiring cycle, check out if there are some expos available.
Tips to help a business find and hire employees more efficiently in Plano
Efficiently hiring can often be challenging. But, with some tips on the side, you should have an easier time succeeding in this task. So, that's why we compiled a list of some reminders you can use during your recruiting journey. Of course, be free to add any other tips you think might be beneficial to you during this time.
How to Optimize Your Job Board Posting to attract job candidates in Plano, Texas
The last but definitely not the least important part of our story is about job posting optimization. A well-optimized job posting can make your candidates run toward you. This might sound exaggerated, but in reality, it isn't. If you do this part correctly, you can expect better conversion and fruitful hiring! So, jump to our tips and tricks below and learn more about this essential part of your hiring journey.
Include your company's vision. When writing your job description, let your applicants know what motivates your company and team. What is your company culture? This is the key ingredient to successful hiring – emotional engagement. Candidates want to know why they should work with you, contribute to the team, and feel valuable.
Job descriptions are mandatory. This might sound obvious, but it doesn't hurt to point it out once more. After you've finished sharing your company's story, create an eye-catching job description. Use bullet points and job-related keywords. This will help you to rank better in the search results – proven fact! Also, check out our FREE 50+ Job Description Templates.
Tell job seekers where to apply for the position. Don't forget to include this crucial information at the end of your posting. If you own a website, link to the Jobs section of our site. If you don't have the Jobs tab – what are you waiting for? 🙂
ATS is your best friend. Tired of doing it all by yourself? Sure, you need to compile a job posting, but you don't have to actually post it alone. Here at VIVAHR, we know the struggle of a small business – we've been there! So, we created software that can add your posting to 50+ job posting sites and much more. Find out about our vision and GET STARTED today!
Related Job Posting Sites in Texas