Are you looking for a user interface designer? Having a reliable employee is vital for a successful business. That's why we created this FREE User Interface (UI) Designer Job Description Template. This template is customizable, so you can adjust it to your company's needs.
Use the framework of this template as a starting point, then tweak it to fit the specifics of your role and the demands of your company. You can also check out VIVAHR software and get your job listings posted to more than 50 job boards!
What is a User Interface (UI) Designer?
Do you enjoy describing the benefits of using a toolbar over a hamburger menu? Do you have any demographic studies to back up your claims? A job as a UI Designer and Developer might be the engaging, creative vocation you've been looking for. Designers of user interfaces (UI) collaborate closely with designers of user experience (UX) and other design disciplines.
Their goal is to ensure that every page and step a user takes when interacting with the completed product adheres to the overarching vision established by the UX designers. UI designers, on the other hand, have a better grasp of front-end development and some coding abilities than UX designers because they are responsible for bringing UX designers' thoughts to life.
Because there is a lot of misunderstanding about the differences between UX and UI design, it's a good idea to spell out these distinctions in your job post by naming a specific skill set and including requirements that will cut down the pool of candidates.
Related Job Titles for User Interface (UI) Designer
Visual Designer
UX Designer
Interaction Designer
The Top User Interface (UI) Designer Skills
| | |
| --- | --- |
| | |
| | Creating user interface designs with appealing functionality, captivating graphics, and responsive interface components necessitates a creative flare. It's critical to understand design aspects like textures, color gradients, and font styles in order to include designs that support company goals while also engaging website visitors. Many UI designers hone their skills through hands-on experience since continual practice with creative design and digital interfaces are required to progress in the field. |
| | For building and integrating UI strategies into websites and applications, you'll need technical abilities and an understanding of computer software and platforms for design. Your ability to evaluate and improve technical parts of a design is also dependent on this skill set. Developing your technical abilities also provides a foundation for learning new programs that you might require for future projects. |
| | Web development domains such as UI and UX design are always evolving, with new ideas and breakthroughs. In UI design, new tools, methodologies, and trends are frequently introduced, therefore it's critical to keep informed by expanding your industry expertise. Specialized knowledge of design tec2hniques, current applications, and other resources gives you the foundation you need to keep moving forward in your profession. |
| | Attention to detail is required while planning, integrating, and changing user interface systems. It's critical to be able to spot and improve on little but vital details in order to ensure that your designs are of high quality. Your capacity to assess and apply crucial information to make project-related decisions is also demonstrated by your attention to detail. Your ability to organize and manage your time are also important parts of your attention to detail. |
| | When starting and developing new initiatives, excellent planning is essential. Planning may help you succeed in your job by helping you develop plans, evaluate specs, and incorporate feedback into your UI designs. Your ability to set goals and make action plans to attain critical objectives may also be demonstrated by your planning abilities. |
User Interface (UI) Designer Job Description Template (Free)
We're searching for a dynamic UI designer to oversee the design of our numerous digital assets' user interface (UI). You'll make sure that every aspect of the online user experience is optimized for better usability, utility, and aesthetic design.
By remaining current with best practices and developing trends in user experience design and user interface technologies, the ideal applicant will demonstrate a passion for creating flexible and innovative solutions to UI design issues.
User Interface (UI) Designer Duties & Responsibilities:
Plan and implement new designs.
Improve existing user interface designs.
Communicate with clients to learn about their company aims and ambitions.
Develop technical and business requirements, and attempt to offer solutions that are straightforward and user-centered.
Combine your creativity with an understanding of design fundamentals.
Construct prototypes for new product concepts.
Test before applying a new idea.
Continue to do user research.
User Interface (UI) Designer Requirements:
Three years of expertise and a demonstrated track record are required.
A strong portfolio.
Experience designing wireframes, prototypes, storyboards, and user flows, among other things.
Working knowledge of Photoshop, Sketch, Illustrator, InVision, UXPin, and Quartz.
HTML5, CSS3, and Javascript are all basic front-end languages to know.
With a problem-solving approach, come up with some creative suggestions.
Working knowledge of the agile/scrum development process.
Be willing to accept and improve upon objective criticism.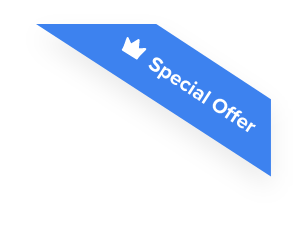 Joshua F.
Redline Electric & Solar

"The best recruiting platform on the market! VIVAHR allowed us to create a dashboard and applicant experience like no other!!"
Get more applicants from the
Best Job Boards
Post for free to 50+ job boards
Unlimited Job Postings
Unlimited Applicants

Sample Interview Questions For User Interface (UI) Designer
Once you've gathered all of the applications that have been submitted, you can utilize these sample interview questions for the User Interface (UI) Designer.
Personal 
What is your definition of UI?
What inspired you to pursue a career as a UI designer?
Why do you want to work on UI design here?
Human Resources
Which of your projects has been your least favorite? Why?
What applications have excellent UI design? What do they have going for them?
What should you do if a client expresses dissatisfaction with the design?
Management
What is your favorite project management style approach?
How well can you multitask?
How do you handle deadlines?
Technical Skills and Knowledge
What would you do to improve our product's user experience?
How do you strike a balance between UI design goals and project timing constraints?
How do you go about collaborating with other designers?
What are the Educational Requirements For a User Interface (UI) Designer?
Because this is such a difficult field, a solid education is required to work as a UI designer. You'll need a two-year degree at the very least, and some UI designers will have master's degrees or more. To enter into UI design, you'll also need professional expertise or training in designing software and technology.
How Much To Pay a User Interface (UI) Designer When Hiring
UI designers usually make from $35,500 to $151,500 per year, and their median annual salary is around $104,879. The hourly wages range from $18 to $73, and the median hourly pay is $50.
Frequently asked questions about User Interface (UI) Designer
What are the coding languages used by UX/UI designers?
HTML and CSS are the most prevalent markup languages that UX/UI designers should be familiar with. A supplementary language that may be useful is JavaScript. CSS is used to add styling to a page, such as a font size, color, opacity, and more. HTML is used to format the structure of a page, while CSS is used to add stylings such as font size, color, opacity, and more.
What is the difference between UX and UI design?
UX design is concerned with anything that has a good or bad impact on the user's journey to solve the problem, both on and off the screen. UI design is concerned with the appearance and functionality of a product's surfaces. The user interface is simply a small part of the whole trip.
What are the duties of a user interface designer?
A user interface designer is in charge of building interactive programs that improve a customer's experience with a brand and make using the company's website more pleasurable. UI designers must also be able to code and express the strength of a brand through a product's user interface.
What can a project's user interface do?
The user interface not only emphasizes aesthetics, but also enhances a website's responsiveness, efficiency, and accessibility. It is a professional web design because the user interface makes a difference. The conversion rate of a website may be enhanced by adopting a user interface design. An interface is a part of a website where the user may interact with it.
Similar Job Descriptions as User Interface (UI) Designer