Discover the best job boards for sourcing talent in Cleveland, Ohio.
When you need to fill vacant positions, there are several job portals that can help. The best jobs in Cleveland come from local sites and world-renowned sites alike.
The city's small but thriving market for employers is well-catered by the mix of international brands with their headquarters or offices here (eBay! Progressive!), as well as niche startups like Dollar Bank drive services Lyft & CareNow which have been hugely successful locally despite being headquartered elsewhere–the next time someone tells you what they're looking for "can only be found outside [Cleveland]," send them our way before we lose more good people to competition across state lines!
About Cleveland
In the late 1800s, Cleveland, Ohio, was America's fifth-largest city and a booming industrial powerhouse. But in the mid-1900s, it faced devastating economic decline and decades of population loss. Following years of concerted effort to revitalize its neighborhoods and downtown – including attracting new businesses and residents with significant investments in local transit – Cleveland is now on the upswing again.
In recent years, Forbes has named it one of America's most livable cities for young professionals; The New York Times has hailed its bustling restaurant scene as a "diverse collection of culinary gems." In addition, Thrillist proclaimed that "Cleveland is having an amazing food moment" – with accolades coming from all across the country.
Top Job Posting Sites in Cleveland, Ohio
Companies hiring for jobs in Cleveland can be found on multiple local and national job boards. Cleveland has a strong history and great job market for those looking to work with Progressive Insurance, Federated Department Stores, NASA Glenn Research Center, L3 Communications Standard Systems, and Eaton Corporation. In the meantime, you might want to check out the best job boards for employers and tips on attracting the top candidates in Cleveland. There are many job boards to choose from, like Midtown Cleveland Job Board or Engage Cleveland.
| | |
| --- | --- |
| | |
| | Search the latest local job and employment postings in Cleveland including full-time and part-time work and find your new career today using Cleveland.com |
| | Looking to work in the neighborhood? Check the job board for an updated list of local positions here in MidTown. |
| | Engage! Cleveland is a resource for Cleveland's young professionals to connect to the organizations, nonprofits, events, businesses and individual |
| | Find a job, learn career skills, meet the requirements of your government benefits, and more on OhioMeansJobs.com |
| | Your source for quality jobs in Ohio. Search millions of jobs, find local career events, and read valuable employment advice |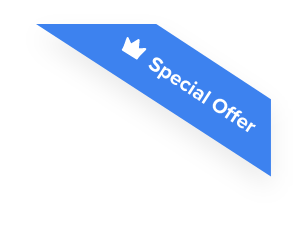 Joshua F.
Redline Electric & Solar

"The best recruiting platform on the market! VIVAHR allowed us to create a dashboard and applicant experience like no other!!"
Get more applicants from the
Best Job Boards
Post for free to 50+ job boards
Unlimited Job Postings
Unlimited Applicants

Cleveland Employment Statistics
Unemployment Rate – 4.7%
Job Growth – 3.38%
Median Household Income – $29,953
Minimum Wage – $8.80 per hour
Cleveland Employment by Occupations
Most Common Occupations
The most common jobs held by Cleveland, OH, city residents are office and administrative support occupations. These workers perform various tasks, including answering phones, typing letters on a keyboard, helping customers at the front desk, etcetera. They also include people who help maintain organization, such as mailing clerks or bookkeepers, for example! The second largest group is occupational production; these employees produce goods like cars or clothes in factories and usually take direction from supervisors to work effectively, which can be challenging but rewarding when successful! Last but not least, food preparation and service-related professions make up 17% of all employment opportunities available with many different options.
Office and administrative support occupations – 38,916 people
Production occupations – 22,877 people
Food preparation and serving related occupations – 17,413 people
Most Specialized Occupations
Residents in Cleveland, OH, are often employed as administrative assistants and office managers. On the other hand, 27% of city-dwellers work out on an assembly line or at a kitchen prep station to prepare food for others to enjoy.
Another perspective that people could consider is how many jobs each resident has within their occupation category—27% of residents have one job with production occupations. In comparison, 14% have two jobs with food preparation-related careers.
Highest Paid Occupations
Some of the highest paid jobs in Cleveland are Legal Occupations, Architecture & Engineering Occupations, and Computer & Mathematical occupations. These three professions have a median salary that is considerably higher than most other careers offered by the city's employers.
Legal Occupations – $80,671
Architecture & Engineering Occupations – $59,905
Computer & Mathematical Occupations – $59,138
| | |
| --- | --- |
| | |
| Office & Administrative Support Occupations | |
| | |
| Sales & Related Occupations | |
| Food Preparation & Serving Related Occupations | |
| | |
Cleveland Employment by Industries
Most Common Industry
The most common industries in Cleveland, OH, are
Health Care & Social Assistance (31,098 people)
Manufacturing (22,132 people)
Accommodation & Food Services (15,855).
The number of employees working in these three industries is enough to fill the entire stadium from one end zone to another!
Most Specialized Industries
Cleveland, Ohio, has an unusually high number of manufacturing jobs. Cleveland, Ohio, is 1.41 times higher than expected employment for Manufacturing industries compared to other cities. It also ranks at a similar level with Health Care & Social Assistance at 1.39 times higher than what we would expect and Administrative Support Services that are just about average compared to the surrounding area.
Highest Paying Industries
The city of Cleveland, Ohio, is well-known for its musical innovations. It's also home to the world headquarters of various companies such as Wendy's International Inc., Sherwin Williams Company, and Progressive Insurance Group. The highest paying industries in this area are Professional Scientific & Technical Services ($52174), Finance & Insurance with $51 347 median earnings respectively (ranking 3rd on the list). Public Administration comes at close 4th place where their employees earn an average annual salary between $50,967-$55,235.
The three top income jobs that contribute significantly to personal wealth include Professionals earning at least yearly wages reaching over 50 grand per year; Financial Managers averaging 51 thousand annually; or any public administrators.
| | |
| --- | --- |
| | |
| Health Care & Social Assistance | |
| | |
| | |
| Accommodation & Food Services | |
| | |
Cleveland Job Posting FAQs
What Job Fairs are there in City?
One of the best ways to find job applicants is by focusing on attending as many different events in Cleveland as possible! You can find a list of upcoming Job Fairs right here. Remember that Job Fairs may charge anywhere from $350-$1000 per table, ensuring you have enough money set aside before committing to an event. Good luck with your search! If you are looking for career fairs, a list of job fairs in Cleveland can be found here.
Where can I post my job for free in City?
The easiest way to find and hire the best talent for your company is by posting jobs on job boards like Monster, Indeed, Hired, Midtown Cleveland, CareerBuilder, and more. Cleveland offers a variety of free job posting services, including the Ohio Department of Labor. The most common way to post your jobs for free in Cleveland is through the Ohio Department of Labor.
How can I promote my job in Cleveland for free?
Work with local media to get the word out about your job openings. Fox 8 News Cleveland and News 5 Cleveland offer regular social postings related to employment news. Let these local media outlets know that your company is hiring — find out how by reaching them directly through Twitter, Facebook, or email. You can also post your jobs on local Facebook groups like Cleveland Area Jobs or Cleveland Ohio Job Board. Local news sources will always be willing to help people in the local area to find Cleveland jobs. Cleveland.com Job Board isn't free but it a great job board to give a try.
What are the Cleveland employment statistics?
Cleveland's diverse economy is reflected in its unemployment rate, with many sub-industries representing a wide variety of job opportunities. In June 2021, the unemployment rate was 7.4%, ranking it 23 out of 100 metropolitan areas. The largest industries are healthcare and social services; trade, transportation & utilities; manufacturing; professional and business services; financial activities; and education and health services.
What are the top employment counties regarding population in the Cleveland Metro Area?
Cuyahoga County – 597,311
Lorain County – 147,339
Medina County – 93,038
Cleveland Ohio's Economy
Cleveland, Ohio's economy has slowly been turning around over the past few years. One of the city's leading industries, healthcare, is hiring again, and residents' median incomes are going up for the first time since 2008.
The flight to cheaper labor markets in the Midwest hit hard, with more than 5% of Northeast Ohio jobs disappearing from the early 2000s to 2016. This spring, the region gained some jobs due to strong local demand for health services, a trend many think will continue.
Cleveland Ohio's Housing and Living
Home Value
The median value of a home in Cleveland, OH, was $71,100 in 2018. The median value of a home in the United States is $229,700. Between 2017 and 2018, the median value of a home increased from $70,200 to $71,100. 40% of all homes are owner-occupied in Cleveland, OH. This rate is lower than the national average of 63.9%.
Cleveland's recent rise in home values has been steady, with an average of $88,987 per home. The most expensive homes are worth $198,000 on average, and the cheapest one costs $77,500.
Household Income
The median household income for the Cleveland-Elyria-Mentor Ohio metro area was $57,228 in 2019. Much like other cities in the Rust Belt that suffered significant economic decline, Cleveland has seen its local economic prospects flag, with a median household income that is thousands lower than what it was during the "glory days" of the time when steel was king.
Commute
In Cleveland, Ohio, residents find themselves driving around town for 23.5 minutes each day. With a car ownership rate of 1 car per household, there are plenty of options to get where you need to go. With plenty of parking available in the city, you have the opportunity to take public transportation or drive your vehicle.
Health
93% of people in Cleveland, OH, have health insurance coverage. 31.8% of residents are on employer-sponsored plans, 42% rely on Medicaid, 9.61% have Medicare, 8.38% buy non-group plans, and 1.18% count the military or VA as their insurer. Per capita spending on personal health care services was $8,712 in 2014.
In Cuyahoga County, Ohio, primary care physicians see 887 patients annually, increasing 5.14 percent from the previous year. In Cuyahoga County, primary care physicians see 887 patients per year on average, representing a 1.44 percent decrease from the last year.
In Conclusion
Finding great talent is a difficult process, and it can be even more challenging if you're not using the right tools. VIVAHR helps companies and teams become recruitment marketing experts by providing them with everything they need to post jobs on 50+ job boards, automate their hiring process, and collaborate with their entire hire team in one place. If you want to take your recruiting game to the next level, learn how VIVAHR can help.