Find Job Candidates in Toledo
If you're looking for a way to improve your hiring process, you should consider some free job posting sites in Toledo, Ohio. Adding your job postings to numerous job boards can attract many applicants and help you find your next hire. But, the first thing you should do is create a list of features you look for in a candidate. Check out our following questions for some assistance.
Do you look for any specific education or skills in your potential employee?
How much experience do you want an applicant to have?
Do you need a full-time or part-time employee?
These questions can help you discuss potential candidates' qualities with your team and decide what requirements to add to a job description.
How to find job candidates in Toledo?
Don't skip local job boards in Toledo. If you plan to hire locally, you need to post to the local job posting sites. This way, you should have a better chance of seizing talents from your area.
Check out job fairs in Toledo. These events can bring benefits to your hiring process. The handy thing is that you can attend both virtual and offline Toledo job fairs. So, it's easier to find something that suits your company.
Optimize your job description. Don't forget to do job posting optimization. This part of your hiring process is essential and can have a positive impact on candidate feedback. We will be covering this more in-depth during today's article.
Job Posting Sites For Employers in Toledo, Ohio
| | |
| --- | --- |
| | |
| | These are daily Toledo newspapers with a job posting section. Employers can choose from three job posting pricing plans. This site adds job openings to other job boards and its job board, and there is also an option for a print job posting. |
| | This one is an Ohio employment site that connects candidates and employers. It offers job posting, job searching, and resume uploading. |
| | This site offers various job-friendly tools for the Ohio area. Applicants can search for job openings and submit resumes, while employers can post their job postings. |
| | Employers that need some graduates can benefit from this site. Although this site offers part-time and seasonal hires, there is an option for more hiring opportunities with Buckeye Careers. |
Where to post jobs in Toledo?
Indeed – This site is a global employment tool for both applicants and employers. Indeed provides its services in more than 60 countries and 28 languages. There is a job searching option and an option to post a job, and the site also offers both paid and free job postings.
ZipRecruiter – This site is a job posting platform and a job board. ZipRecruiter has been around for a while, and it's popular. At first, it started only as a job publishing tool, but today, it offers more detailed job-related assistance.
Glassdoor – As an online community, Glassdoor offers anonymous users' reviews, so both applicants and employers can share their experiences. This site also provides job searching and job-posting options. So, it can be a handy choice for all job-related things.
Employment Statistics
The median income for Toledo is $33,485, and the current unemployment rate is 6.7%. The recent job growth for Toledo is negative, -0.2%, and the future job growth prediction (next ten years) is 22.1%. The minimum hourly wage for Toledo is $8.80.
Toledo Job Posting FAQs
Where can I post my job for free in Toledo?
Do you need some free job posting sites in Toledo? It's not easy to find a free job board that has a lot of daily visitors. But, luckily, there are a few options. You could check out Learn4Good and Indeed. These two offer free job posting options. But, you can also sponsor your posts on Indeed.
How can I promote my job in Toledo for free?
Check out Toledo's social networks. There are various ways to promote your postings free of chance with a little bit of social media magic. For example, you could check out the Toledo Jobs Facebook Group and spread the word about your job opening. Also, use your company's social media to interact with your followers. With regular daily engagement, you strengthen your company brand and attract potential candidates.
What is the job outlook in Toledo?
The recent job growth for Toledo is -0.2%, but the future job growth prediction (next ten years) is 22.1%. So, this means employers should keep track of the job market changes and adjust their hiring cycles to the market.
What do job candidates expect from employers in Toledo, Ohio?
Job candidates in Toledo are looking for a transparent hiring process and fair chances. As an employer, you should value your applicants and keep them updated during recruitment. If you can, keep the hiring as short as possible and don't send rejection letters to candidates who currently don't match your company criteria. Instead, add them to your talent pool.
Is it hard to find talented job applicants in Toledo, Ohio?
Finding proper candidates is not an easy task. That's why it's vital to have a talent pool. This way, you take care of all talented people that applied to your job openings, and by actively hiring, you prevent the stress around the actual hiring time. So, keep this in mind next time you're about to send the rejection letter, and think twice. Talented people are hard to find.
How long does it take to fill a job in Toledo?
Filling out an open position in Toledo can take some time. But, don't stress about it, as this is how hiring works almost anywhere. You need to be patient and do what you can on your end. So, keep in mind that the company size and pre-hiring tasks can affect the hiring length. It's good to be aware of things you can't control when hiring and skip the unnecessary frustration. So, always make a list of things you can't control, and when they happen, don't bother about them.
Where do small businesses post jobs in Toledo?
Running a small company in Toledo can be challenging. You spend a lot of time planning your hiring strategy and how to compete with big businesses. That's why it's always handy to have a shortlist of job posting sites by your side. Here is the one we created to help you out.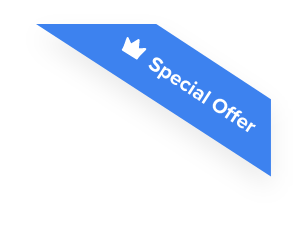 Joshua F.
Redline Electric & Solar

"The best recruiting platform on the market! VIVAHR allowed us to create a dashboard and applicant experience like no other!!"
Get more applicants from the
Best Job Boards
Post for free to 50+ job boards
Unlimited Job Postings
Unlimited Applicants

Job Fairs in Toledo
Job fairs in Toledo should become a routine for every hiring company in this area. These events can bring many benefits to your business, plus you can attend both virtual and offline job fairs. So, check out some other perks a job fair can provide you.
Having a chance to chat with potential employees in real-time
Mingling with employers from the similar job field
Having a shorter hiring process and quicker candidate filter out
What Job Fairs are there in Toledo?
Before you embark on the hiring journey, be sure to check for the upcoming job fairs in Toledo. This way, you could plan your hiring around these events and have better chances of finding new candidates.
Tips to help a business find and hire employees more efficiently in Toledo
Hiring is a complex process, and you should plan it. Before you start attracting potential employees, check out some of our to-go tips, and implement them in your next hiring cycle. These reminders should make your hiring process less stressful and more successful.
How to Optimize Your Job Board Posting to attract job candidates in Toledo, Ohio 
Need a better conversion? Then, don't skip job posting optimization. A well-optimized job description can impact your posting visibility in the search results, as well as the number of interested candidates. So, take a look at some to-go tips that can help you take care of your postings.
Share company values. Use the first two paragraphs of your job description to talk about your company culture. Lots of candidates would like to hear more about your company. So, tell a bit and keep it on point and short.
Do the actual job description properly. The next part of your job posting should consist of job requirements and duties. Make sure to write them while using bullet points, as these can make your postings more visible in the search results. For some side help, check out our FREE 50+ Job Description Templates.
Provide how-to-apply details. At the end of your job description, add application details. If you own a website, place the Jobs section on it. This way, some candidates would apply directly through your site.
Consider ATS. Hiring as a small company can put you up to various challenges. But, luckily, you don't have to do it all by yourself. We created VIVAHR software to become your hiring friend. Our software can attract A-Players for you, add your job postings to 50+ job posting sites, and much more. Learn more about it today and GET STARTED.
Related Job Posting Sites in Ohio