As an employer, you have a huge responsibility of hiring proper and qualified individuals for your business. There are specific duties, requirements, and qualities that each job title should possess. In order to captivate suitable candidates' attention, the first and the most important step is having a great job description template.
We are here to assist you in your hiring process by presenting you with this FREE Junior Copywriter Job Description Template. The advantage of this template is that it is comprehensive and customizable according to your special needs and criteria. Feel free to use our VIVAHR Software for a full experience!
What is a Junior Copywriter?
A Junior Copywriter is an entry-level position in the marketing and advertising industry. A Junior Copywriter works below copywriter or senior copywriter. Their responsibilities include creating copy, texts, and content for numerous purposes: websites, blogs, social media, apps, sales letters, articles… They brainstorm and write engaging copy and advertising material to attract customers and meet their clients' expectations.
They usually promote and write about products and services, and their role is to spread the awareness and utilization of the product/service in a brief, interesting, consistent, and grammatically accurate way. They also conduct researches to familiarize themselves with a topic they work on.
Related Job Titles for Junior Copywriter
Senior Copywriter
Content Creator
Copywriter
The Top Junior Copywriter Skills 
| | |
| --- | --- |
| | |
| | Having amazing writing skills is a fairly obvious skill that every successful Copywriter should have. They should be able to translate their ideas on paper regardless of the topic, style, or length. A successful Junior Copywriter needs to convey the ideas in both long and short forms, depending on the clients' demands. |
| | Besides writing skills, Junior Copywriters should have great communication skills. They should be able to open up and speak during meetings, collaborate with team members, and most importantly, with clients. The sooner Junior Copywriters open to communication, the sooner they will gain the necessary confidence. |
| | Writing online marketing materials requires a certain amount of creativity and originality, which is something every Junior Copywriter probably has. They should be able to implement their unique and attractive ideas in their work in order to keep the audience present and keen on the product/service. |
| | Not every project for a Junior Copywriter will be easy and simple. Since Junior Copywriters are at the beginning of their career, there are a lot of topics and forms that require researching and digging deeper. While doing that, they broaden their knowledge and make the final result the best possible. |
| | Junior Copywriters should be adaptable and flexible when it comes to their working hours and schedule. Some days they may work 8-9 hours a day, and the other just 2 or 3. They should also combine meetings with coworkers, bosses, and clients, as well as deal with deadlines coming up. |
Junior Copywriter Job Description Template (Free) 
Our marketing agency is in search of a dedicated and enthusiastic Junior Copywriter to join us! You will be working with a copywriter, senior copywriter, and other members of the marketing department. Your main duties would be to research, brainstorm, and create written promotional materials and texts for visual concepts, websites, blogs, social media, mobile apps, etc. You would be proofreading and updating product or service descriptions.
As a successful Junior Copywriter, your texts should be attractive to the reader, brief, consistent, and grammatically and stylistically accurate. Since one of your responsibilities will be to meet with clients and listen to their needs, you are ought to have excellent communication skills and a friendly personality. Creativity, flexibility, and teamwork are traits that we would love our next Junior Copywriter to have! Apply now!
Junior Copywriter Duties & Responsibilities:
Meet with clients and identify the way they want their message to be spread and translated into attractive copy
Write creative and interesting copy or texts for promotional purposes
Create texts for visual concepts, websites, mobile apps, social media, blogs, articles…
Proofread their work
Conduct SEO and topic research for the best results
Meet the deadline and clients' expectations by understanding their demands and approaching them the right way
Update and maintain product/service description on social media
Identify the target audience and boost brand awareness
Receive feedback and use it to improve performance
Work with other copywriters and art directors to develop creative strategies
Attend meetings and collaborate with other departments
Junior Copywriter Requirements:
Bachelor's degree in Marketing, Advertising, English, Communication, or related field
Previous experience as a Junior Copywriter or Content Writer
Portfolio or copywriting samples
Knowledge of SEO and Content Management Software (WordPress, Joomla…)
Passion for writing
Creativity and imagination
Organization skills and the ability to meet deadlines
Research skills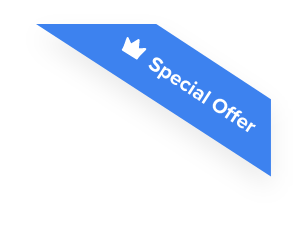 Joshua F.
Redline Electric & Solar

"The best recruiting platform on the market! VIVAHR allowed us to create a dashboard and applicant experience like no other!!"
Get more applicants from the
Best Job Boards
Post for free to 50+ job boards
Unlimited Job Postings
Unlimited Applicants

Sample Interview Questions For Junior Copywriter
Once you gather up all the received applications, you can use these sample interview questions for Junior Copywriter. These will help you narrow down your choices and pick the most suitable candidate for the job.
Personal 
How would your friends describe you in one word?
What are your favorite topics to write about?
What other interests do you have?
Human Resources
What makes you qualified for this position?
What skills would you like to improve?
How did you hear about this job opening?
Management
How do you prepare for writing an article?
How do you manage your time when you have a deadline?
Would you rather be a leader or a follower in your workplace?
Technical Skills and Knowledge
What programs and software are you familiar with?
How would you react if a client sends back a piece of your work?
Whose feedback is the most important? How do you deal with negative feedback?
What are the Educational Requirements For a Junior Copywriter?
The primary educational requirement for a Junior Copywriter is a Bachelor's degree in Marketing, Journalism, English, Communication, or related field. Junior Copywriter is an entry-level job, therefore previous experience is not necessary, but it is advantageous.
A Junior Copywriter should be familiar with SEO practices, Content Management Software, and Microsoft Office. By all means, the best way for an individual to grow as a Copywriter is to acquire hands-on knowledge and experience in the workplace.
How Much To Pay a Junior Copywriter When Hiring
The average annual salary of a Junior Copywriter goes from $16,500 to $63,000. The median annual salary is around $44,139. Hourly wages are between $8 and $30. The median hourly pay is approximately $21.
Frequently asked questions about Junior Copywriter
What is the difference between a Senior and Junior Copywriter?
A Junior Copywriter is someone who just started working in the marketing industry, which means that they still have skills to improve and experience to gain. A Senior Copywriter has been in the business for a while and usually tutors and helps Junior Copywriters to adapt and make progress.
How many years of experience is needed for a Junior Copywriter to be promoted to a higher position?
Promotion in this field depends on the company or agency and a Copywriter's improvement and willingness to work forward. Generally, a Junior Copywriter would need 2-5 years of experience before being promoted to a higher position.
What are other writing and creative roles in the marketing industry?
Besides Junior Copywriter, other roles are Copywriter, Senior Copywriter, Art Director, Editor, Content Creator, Journalist, etc.
How much do Junior Copywriters earn annually?
The average annual salary of a Junior Copywriter is around $44,139.
Similar Job Descriptions as Junior Copywriter