We know it's not easy writing a creative job description. It can be time-consuming and frustrating, especially if you don't know where to begin. This is why we've created this FREE Garage Door Apprentice Job Description that will help you find just the right candidate and holds all the duties and duties and responsibilities one needs to be a successful Garage Door Apprentice.
With our Garage Door Hiring Software, you can hire and attract the best talent for your garage door company. You can adjust this template to your needs and create an amazing job description that you can then add to job posting sites.
What is a Garage Door Apprentice?
A garage door apprentice helps a garage door technician in installing, maintaining, and fixing garage doors for residential and commercial customers. What garage door technicians and their apprentices do is install exterior and interior garage doors that are automatic with hydraulic and mechanical components.
When looking for candidates make sure to keep an eye out for someone with great time management, who is responsible and efficient. Try to avoid candidates who lack communicating and listening skills.
Related Job Titles for Garage Door Apprentice
Residential Garage Door Installer
Garage Door Service Technician
Garage Door Installer
The Top Garage Door Apprentice Skills
| | |
| --- | --- |
| | |
| | You are an apprentice to a garage door technician. Most of the time the technician will ask for your help in handling something or they will give you instructions. It is important that you listen to those instructions to perform the task well and finish the job required. |
| | In this position, you will be interacting with clients and work colleagues daily. You should always be polite, professional, and have a friendly demeanor, making sure you leave clients' homes and offices clean and make sure everything works properly. |
| | A garage door apprentice needs to have a lot of strength. As you will be building, moving, and fixing different parts of the garage door, you should be prepared to be on your feet for a long time and use your hands a lot to complete the job. |
| | This job requires you to travel by car a lot from client to client. It is crucial to stay on top of things, be on time, and know-how long certain tasks will take you to finish efficiently. With good time management, this job will be easier for you. |
| | You will be required to answer the phone and schedule appointments, as well as, maintaining client records and sending and collecting invoices. This is why it is important that you are familiar and confident in handling all administrative skills. |
Garage Door Apprentice Job Description Template (Free)
We are currently looking for a highly motivated and attentive Garage Door Apprentice to join our growing team. In this position, you will be expected to help our garage door technicians with installing custom garage doors as well as fixing and maintaining them. You will also be required to travel to various locations to provide your services and you will be interacting with clients daily.
To be a successful apprentice you must have great listening skills as well as excellent communications skills. A good garage door apprentice demonstrates respectful behavior and is efficient, making sure that all the tasks and problems are done and resolved on time.
Garage Door Apprentice Duties & Responsibilities:
Document activities
Schedule installation appointments and create schedules
Assist the garage door technicians with replacing springs, slats, and sections
Prepare equipment for repair by disassembling it
Collect payments and send invoices for your services
Maintaining good customer relationships
Help the garage door technician in lubricating equipment
Explain the use of the door to clients and teach them how to use it
Fabricate components and parts
Ensure everything functions properly before handing the key or system to the client
Garage Door Apprentice Requirements:
High school diploma or GED
Great physical stamina
Excellent communication skills (both verbal and written)
Previous work experience as an apprentice
In-depth knowledge of the tools needed to perform these services
Very reliable and self-motivated
Ability to work flexible hours, overtime, after hours, and on weekends
Valid driver's license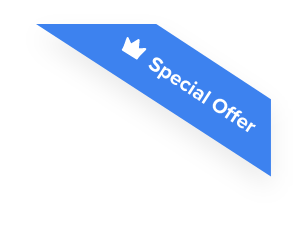 Joshua F.
Redline Electric & Solar

"The best recruiting platform on the market! VIVAHR allowed us to create a dashboard and applicant experience like no other!!"
Get more applicants from the
Best Job Boards
Post for free to 50+ job boards
Unlimited Job Postings
Unlimited Applicants

Sample Interview Questions For Garage Door Apprentice
Once you gather all the applications you've received, you can use these sample interview questions for Garage Door Apprentice to help you pick the right candidates. You can also take a look at our garage door sales interview questions for more inspiration.
Personal 
Why do you want to become a garage door apprentice?
Where do you see your career path going?
Can you name one of your best traits?
Human Resources
How would you handle an unsatisfied customer?
Have you ever argued with your boss?
Do you prefer to work in a team or alone?
Management
Are you good at managing your weekly schedule?
Would you say you can fix or install a garage door on time?
How do you handle having multiple clients throughout the day?
Technical Skills and Knowledge
What previous technical experience do you have?
Have you ever been an apprentice before?
Are you familiar with all the tools that are used by garage door technicians?
What are the Educational Requirements For a Garage Door Apprentice?
To become a garage door apprentice all you need is a high school diploma or GED and a passion for learning and helping. Previous experience with equipment and tools is always a plus. This job, however, is mostly about learning along the way. There are some programs you can apply to and finish but most garage door apprentices have on-the-job training.
How Much To Pay a Garage Door Apprentice When Hiring
The salary of a Garage Door Apprentice varies based on your previous job experience and education. Over the next 10 years, this job market is expected to increase by 13%. Compensation and pay can vary based on location.
Frequently asked questions about Garage Door Apprentice
Can you advance as a garage door apprentice to a higher job position?
Of course, you can, you are not expected to be an apprentice for the rest of your career. After you've gained enough experience you will most likely be promoted to a garage door technician. After this position, you can also advance to a managerial position within the company you are working for or even open up your own garage door company.
What is the job outlook like for garage door technicians?
The job outlook for this position is increasing. It is expected to increase by 13% for the next 10 years, according to the U.S Bureau of Labour Statistics.
What does a typical work environment look like for a garage door apprentice?
Typically a garage door apprentice's workday can vary based on the situation and tasks at hand. They could be focusing only on one garage door or they could drive to various houses and offices to install or fix garage doors. Their hours, however, do vary, they can work irregular hours, on weekends, holidays even nighttime.
Similar Job Descriptions as Garage Door Apprentice