If you are looking for a landscape mower operator, this is the right place! To help you with the search, we will provide you with this FREE Landscape Mower Operator Job Description Template which you can combine with our VIVAHR software. Whether you want to hire as a company or an individual, we are here to assist you and ease your hiring journey. Read on and find out why it is so important to have a Landscape Mower Operator.
Have you ever walked across a lawn or garden that was freshly mowed and looked really neat? Or maybe a completely different situation – the lawn that seemed derelict and kind of sad? Imagine your city and its parks, lawns, and green areas if they are never regularly mowed and taken care of. It would look a bit like a jungle or a swamp. That is not a pleasant view, is it?
The same applies to your private property or maybe a joint garden or yard if you work in such a place that contains one for coffee breaks or relaxation with your fellow colleagues. You wouldn't want to walk through a very high grass that tickles your feet and legs or where you could easily step in something and hurt yourself, right?
A nice-looking lawn, or any other area, goes a long way when it comes to the aesthetics of a building or house it belongs to. We will agree that it is quite a fulfilling and satisfying feeling when you see a nifty garden, but it's not such an enjoyable job to mow and maintain it, not to mention a lot of other work after all. Whatever the case is, there are people ready to help you create the most of your property.
What is a Landscape Mower Operator?
Regardless of whether you want your personal garden or yard to look its best, or you have any other sort of possession, you may want to consider hiring an experienced individual for that purpose.
That individual is called the landscape mower operator.
The landscape mower is mainly responsible for maintaining and aesthetically improving private, public, commercial, and residential areas and grounds using various tools and machines depending on a requirement.
Related Job Titles for Landscape Mower Operator
Landscape gardener
Landscape designer
Landscape technician
The Top Landscape Mower Operator Skills
| | |
| --- | --- |
| | |
| Natural Environment Interest | Basic engagement is important, because the landscape mower should, for a start, love his job and enjoy doing it. |
| | The professional should be able to work in every condition and during all seasons. This includes high temperatures in summer, windy weather, winter, and low temperatures. |
| | Landscape mowers need to be physically fit and healthy to operate with various tools, heavy equipment, and machines. |
| | Since landscape mowers would often have to plant as well, they need to be familiar with different kinds of seeds, pesticides, and the protection of plants. |
| | Efficiency and time management is an essential skill for a landscape mower. They would often have a few different jobs to finish for a certain time, wherefore they need to organize themselves to manage every requirement. |
Landscape Mower Operator Job Description Template (Free)
Are you a nature enthusiast and looking for a job in that area? Do you see yourself working with plants, maintaining them, improving your knowledge, skills, and more? If you are an efficient, open-minded, diligent, motivated, and responsible person who loves to be surrounded by trees and greenness, and most of all, wants to take care of it, there is just the perfect job for you! In case you still don't have an answer to some of these questions or you're not completely sure, maybe we can help you out!
We are looking for a dedicated, motivated, and experienced landscaper mower operator to join our team. The essential responsibilities would be mowing, raking, pruning, watering, planting, cutting trees, and other general maintenance work. You will also be able to work as a member of a group or an individual, expand your creativity, communication skills, and much more! If this sounds interesting to you, we would like to meet you!
Landscape Mower Operator Duties & Responsibilities:
General lawn care duties
Mowing the grass, raking, mulching, pruning
Seeding lawns and plants, trimming hedges and trees
Applying pest control
Fertilizing
Planting flowers, trees and shrubs, and bushes
Removing dead or damaged plants
Watering gardens, lawns, and yards
Removing snow, if necessary
Landscape Mower Operator Requirements:
Desirable previous experience
Knowledge of tools, machines, and equipment
Cautiousness and awareness of possible dangerous outcomes regarding machines and chemical substances
Stamina and good health
A degree in landscaping or similar area is an advantage
Communication and teamwork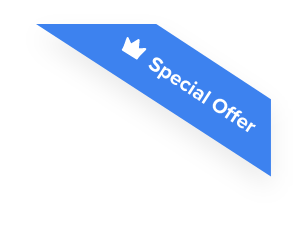 Joshua F.
Redline Electric & Solar

"The best recruiting platform on the market! VIVAHR allowed us to create a dashboard and applicant experience like no other!!"
Get more applicants from the
Best Job Boards
Post for free to 50+ job boards
Unlimited Job Postings
Unlimited Applicants

Sample Interview Questions For Landscape Mower Operator
Once you collect all the applications, you can use our sample interview questions for Landscape Mower Operator. These can help with your choices and the rest of the hiring process.
Personal 
Can you tell us something more about yourself?
Can you give us your three virtues?
Where do you see yourself in 10 years?
Human Resources 
What is it that motivates you to work in this field?
What do you prefer – teamwork or working on your own?
Are you comfortable with accepting additional chores if needed?
Management 
How do you organize your time and prioritize your responsibilities?
Have you ever had a negative experience with a client? If yes, tell us how you handled that situation.
How do you manage to stay healthy and fit?
Technical Skills and Knowledge 
What would you do if a machine breaks down and there is nothing else to replace it?
How would you explain a proper and safe usage of a lawnmower to a beginner?
What do you think is the most important skill in this job?
What are the Educational Requirements For a Landscape Mower Operator?
There is no specific educational requirement for a person to become a landscape mower. Although, if there is a desire for further education and enhanced knowledge, one can always pursue certification through the National Association of Landscape Professionals, a degree in horticulture or similar fields.
The landscape mower should be able to lift, carry and move heavy objects and equipment, as well as to operate machinery, such as lawnmowers, trimmers, shovels, rakes, leaf blowers… Appropriate clothing and fitting are necessary, too: boots, gloves, goggles.
How Much To Pay a Landscape Mower Operator When Hiring
The prices differ because of various factors. They depend on the size of the lawn, yard, or garden and the amount of work requested. Other prices depend on whether you need maintenance, fertilization, leaf blowing, or planting. Many professional landscapers would rather give in-person estimates depending on the factors stated above because so many factors define prices.
Frequently asked questions about Landscape Mower Operator
How do you become a landscape mower? 
There are no particular ways or qualifications to become a landscape mower. All you need to do is to be motivated and willing to learn.
What are the main responsibilities of a lawnmower? 
A lawnmower is required to be patient, well-organized, cautious, and diligent.
Is lawn mowing profitable? 
Once you start your own business, it can turn out very profitable. But, like any other work, it requires dedication and time.
Is it worth hiring a professional company or an individual for lawn mowing and additional services? 
If you hire the right company or the right individual, the answer is clear. It is worth hiring somebody who will make the best of your property.
Similar Job Descriptions as Landscape Mower Operator
If you are looking for further information about this topic, here are some other job descriptions: