Find Job Candidates in Billings
Looking for new team members to join your company? You should check for job boards and free job posting sites in Billings, Montana.
But before proceeding to this hiring step, you should consider one thing.
Create eye-catching job descriptions.
Check out the following questions first.
Who is your target audience?
What are the most essential qualifications for the role?
What duties and responsibilities will the successful candidate be responsible for?
You could discover what type of candidate you're looking for and design a job listing to seize the most suitable job seekers.
After you finish with this part, post job ads on various job boards in Billings, MT, or simply let ATS do it for you.
Want more hiring resources and handy tips? Read on! 🙂
How to find job candidates in Billings?
Explore local job posting sites in Billings, MT. One of the ways to find job seekers is to use local job platforms to promote your job ads. But check out some global job boards too! These can also be handy hiring resources.
Find about job fairs in Billings, MT. Local job expos are convenient for connecting with local job seekers and enriching your hiring experience. So, if this sounds good to you, check for the upcoming job fairs in your area further below.
Optimize job listings. An essential step toward successful hiring is job posting optimization. There are a few things to implement and consider. So, read on and discover more about this vital component of your hiring journey!
Job Posting Sites For Employers in Billings, Montana
| | |
| --- | --- |
| | |
| | These local newspapers offer various job posting packages for employers in Montana. The site lets employers choose between Online and Online + Print job postings. The price range goes from $550 to $1140. |
| | This website lets employers choose the location and post job ads to attract job seekers within their area. Employers can post jobs after creating an account. However, for job posting prices it is best to contact the site directly. |
| | Employers from Billings, MT, can use this job board to post job listings and find local job applicants. The price range goes from $275 to $2,500, and there is also an option for the Featured Tag ($95-$475). |
| | This local website offers various handy resources for Billings residents. The site also has a Jobs section where local job seekers and employers can connect. Employers can become members and post jobs here. For additional information about job postings, email [email protected]. |
| | This website caters to nonprofit organizations in Montana. The site offers various job posting packages. Non-member job posting prices go from $159 to $239, while members can choose prices from $49 to $89. |
Where to Post Jobs in Billings?
ZipRecruiter – ZipRecruiter is a popular job board for employers. It's easy to use and offers a variety of features, making it a handy option for those looking to post jobs online. Employers can try it by using a 4-day free trial option.
Monster – This job board is a global leader in connecting employers and job seekers. As an employer, you can post job openings on the Monster job board and reach out to potential candidates. You can also search through Monster's database of resumes to find qualified candidates for your open positions.
Indeed – This is one of the largest job boards in the world. Indeed has a rich database of open positions, and employers can post open positions for free. Also, employers can sponsor their postings to get better visibility in the search results. Job seekers can search for open positions by keyword, location, or job category.
Employment Statistics
The median household income in Billings, Montana, is $49,2656, and the current unemployment rate is 4.1%. The recent job decrease is -0.3%, and the future job growth prediction (next ten years) is 24.4%.
The minimum hourly wage in Billings, MT, is $9.20.
Billings Job Posting FAQs
Where can I post my job for free in Billings?
Searching for free job boards during your hiring process can come in handy. Check out websites like Learn4Good and Indeed, as these platforms offer free job posting for employers.
How can I promote my job in Billings for free?
Reach out to local job social media groups in Billings, MT. One of the free methods to spread the word about your open positions is to use the help of local social networks. Check out sites like the Jobs in Yellowstone County Facebook group.
Use the company's social channels. Your company probably has social media profiles on various social networks. Use them to promote job ads for free, gain new followers, and potentially find your next employee.
What is the job outlook in Billings?
The recent job decrease in Billings, Montana, is -0.3%, but the future job growth prediction in the next ten years is 24.4%. Employers should be aware of daily labor market changes and adjust their hiring plans to these potential shifts.
What do job candidates expect from employers in Billings, Montana?
One of the things job seekers value is well-written job descriptions with precise job requirements and duties.
But, there's something else.
You should nurture your company culture and share it with job seekers. People like being part of a positive workspace.
So this can impact the way job applicants respond to your job openings and help you get more conversions.
Is it hard to find talented job applicants in Billings, Montana?
There are various job opportunities out there. Sometimes it might be hard to discover talented job applicants for your company.
Luckily, you can build your talent pool.
Building a talent pool can take time and resources, but the long-term benefits can be well worth the investment.
By attracting and developing top talent, companies can set themselves up for success now and in the future.
How long does it take to fill a job in Billings?
Every company has a different hiring duration. So it's not possible to always set the estimated time as various factors affect hiring length.
But you can try out things to speed it up a bit!
For example, try using applicant tracking software. It can simplify the hiring process by automating the whole thing.
Instead of manually sorting out candidates within a spreadsheet, you can let ATS do the job.
This can shorten the overall hiring duration.
Where do small businesses post jobs in Billings?
For smaller businesses, it is often best to post on multiple job boards to get the most exposure possible.
You can also ask other companies in your industry if they know of any good job boards to post on. The most important thing is to be creative and spread the word about your open positions!
So, check out the following job boards!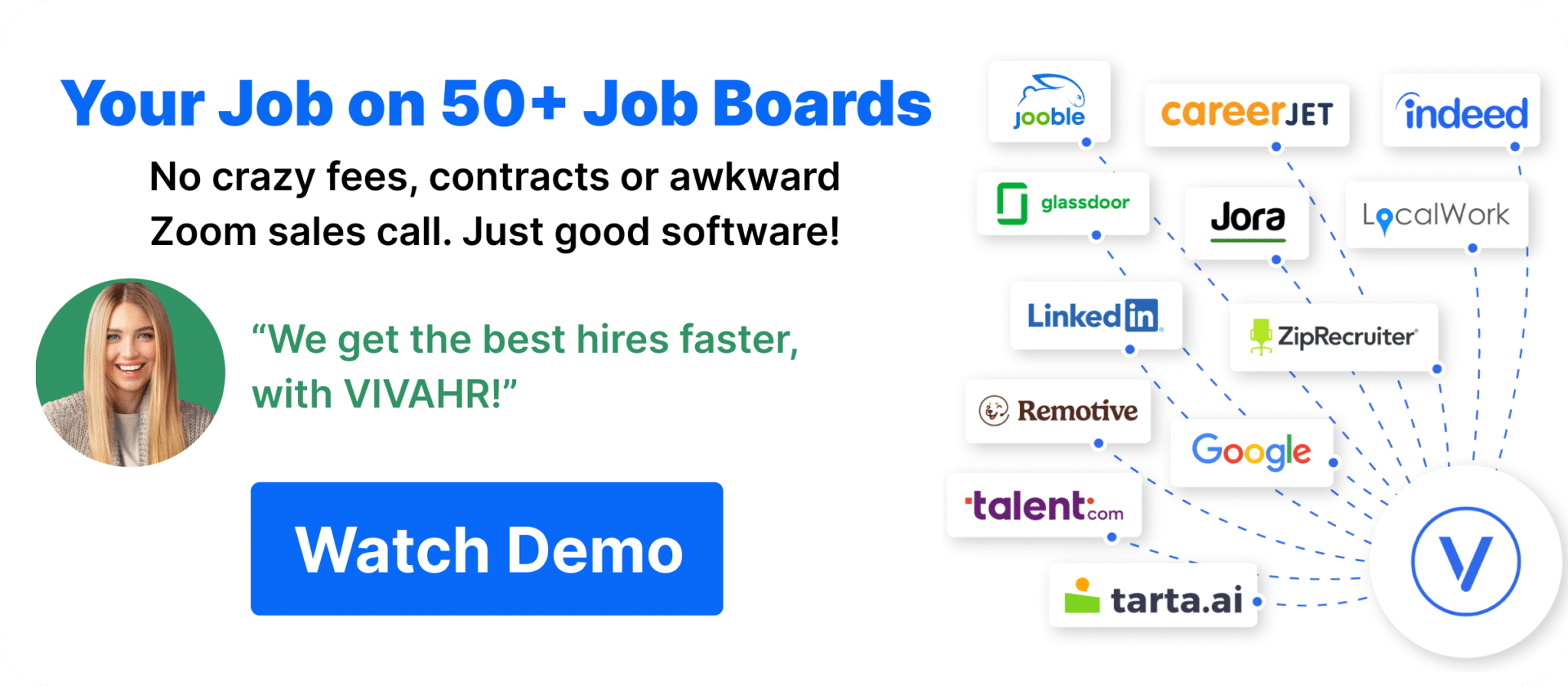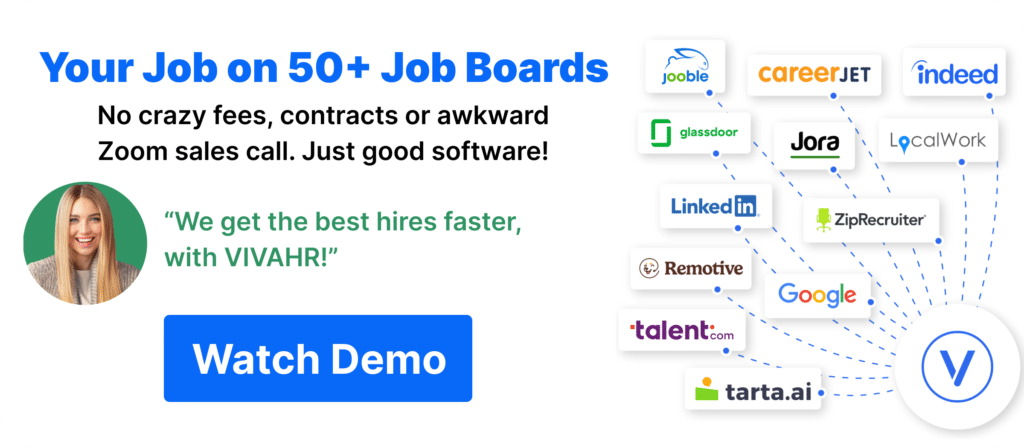 Job Fairs in Billings
Employers often find job fairs beneficial because they can meet with a broad number of potential employees in a short period.
In addition, job fairs allow employers to learn more about the skills and qualifications of potential employees.
Here are some of the job expo benefits!
Save time and money
Build brand awareness
Learn about industry trends
Connect with local job seekers
Network with other companies
What Job Fairs are there in Billings?
If you need information about job expos in your area, check out the list of the upcoming job fairs in Billings, MT.
Tips to help a business find and hire employees more efficiently in Billings
Businesses can try a few things to find and hire employees more efficiently. Since every company has a unique approach to hiring new people, some tips can come in handy. Check out the following ones!
How to Optimize Your Job Board Posting to Attract Job Candidates in Billings, Montana
Optimizing your job postings is a great way to increase your chances of attracting the best candidates for your open positions.
So check out some ways to optimize job listings and prepare them for the next hiring journey!
Describe the company's values. Share your story about company culture with job seekers. Tell them why it would be amazing to join your team. People like hearing more about companies' values and goals!
Structure job listings. Use keywords and bulleted lists to enhance your job descriptions. This way, you could increase the job posting visibility and attract more job seekers. If you need inspiration, check out our FREE 350 Hiring Resource Templates!
Provide precise application details. Job seekers want to apply effortlessly and quickly for job openings. So, let them know where and how to submit their application. You could link from a job posting to your company's Career/Jobs website section for faster navigation.
Choose your ATS. Hiring is exciting, but sometimes you might want some assistance. And that's okay!
VIVAHR can post your job openings to 50+ job boards and find A-Players for your team!
You don't need to rummage through job posting sites in Billings, MT, by yourself anymore.
Discover an easier way to hire and try out our simple and affordable ATS! 🙂
More Regional Job Boards Around Montana