Find Job Candidates in Boise
Do you need free job-posting sites in Boise, Idaho? Posting to job boards is just one of the recruitment strategies, and it's good. But, before you get to the posting part, you should create an outline of your desired candidate. To achieve this more easily, check out the following questions.
Does a candidate need to have a specific education?
How much experience do you expect?
Do you offer a full or part-time position?
Having these questions written down can help you narrow your expectations and create a well-designed job description. If you need to add some other questions, that's great. This way, you should be off to a good start with your hiring process.

How to find job candidates in Boise?
Always check for the job posting sites. These employment sites can be beneficial to your hiring journey. So, be sure to check for both global and local job boards.
Attend job fairs in Boise. These events can assist you in finding talented candidates for your company. With both online and offline job fair events, you could bump into various applicants.
Optimize your job postings before posting. To cache a candidate's attention, you should have a well-written job description. There are a few tips that can assist you. So, read on to find some.
Job Posting Sites For Employers in Boise, Idaho
| | |
| --- | --- |
| | |
| | Search for jobs, discover employment opportunities, and find information on education, internships, workshops, and career events. |
| | Their network has experienced explosive growth in the marketplace as a result of our dedication to service. |
| | Idaho's most prominent newspaper. Use the Idaho Statesman job search engine - the best way to find a job. |
| | The ICHA is Working toward educational, economic, and social equality for Hispanics in Idaho. |
| | The network has seen a dramatic increase in traffic within its respective markets. It continues to actively work with local employers and job seekers to provide relevant ads and employment resources. |
| | Job postings from members of Boise Chamber of Commerce. |
| | You can find a great place to post jobs for a wide range of industries, including retail, hospitality, and more. |
Where to post jobs in Boise?
ZipRecruiter – This site works for job applicants and employers at the same time. ZipRecruiter is a well-known job posting site and job search engine, and it has an app and offers job-related tools.
Indeed – This one is quite popular among employment sites. Indeed offers options for both candidates and employers. The site provides various handy tools, and it gets around 250 million monthly visitors. There are options to search and post jobs.
Glassdoor – This site offers user reviews, job searching, and job posting options. Glassdoor is a well-known platform that aids both parties during their employment tasks. Candidates and employers can browse through reviews, check the ranking of other companies, demographic data, and wages info.
Employment Statistics
The employment statistics for Boise, Idaho, look promising. This city has a median income of $49,208 and a current unemployment rate of 3.6%. The recent job growth for Boise is 3.6%, and the future job growth in the next ten years, 50.9%. These are better predictions than the national ones. The hourly wage for Boise is $7.25.
Boise Job Posting FAQs
Where can I post my job for free in Boise?
The Idaho Department of Labor has many resources for employers looking to hire the best talent. They offer free job posting services and other valuable information that make it easier and less expensive than ever before. They have a Job Search Engine, which provides quick results when you enter your search criteria to find what you are looking for!
Monster's site is one such service that posts jobs on various platforms and allows you to create an account with them specifically to post new opportunities to reach as many potential candidates as possible – this brings employers together quickly and conveniently!
How can I promote my job in Boise for free?
Let local media know that you are hiring. and they will help spread this information around with their social posts! The Idaho Press-Tribune has an email contact form where employers can send a brief message about which positions they have available and what qualifications or experience is necessary to apply.
Work with local media outlets. Sites like KBOI and KTVB could get the word out about your jobs. By posting on them regularly through Twitter, Facebook, or emails, they can stay up-to-date on current employment news from companies such as yours. You could also post these opportunities within popular forums found locally in Boise.
What is the job outlook in Boise?
Boise has the lowest unemployment rate in the state at just 3.6%. This is 1.4 percentage points lower than the national jobless rate, which stands at 6.0%. The number of available jobs grew by 3.6% this past year — which compares favorably to the US average, which saw a growth of 0.8%. Based on these figures, future job growth is expected to be 50%.
What do job candidates expect from employers in Boise, Idaho?
Candidates in Boise expect a fair hiring process with precise details. To achieve successful hiring, every hiring manager should work on their hiring soft skills. This means, not everything has to be strict. Try engaging with your candidates through open communication and regular updating during the hiring process.
Is it hard to find talented job applicants in Boise, Idaho?
With the future job prediction of 50%, Boise could be thriving with new job opportunities. This also means more competition. So, don't be surprised if getting talented people is going to be a bit challenging. But, this is also usually common around the globe. Talented people are hard to find, so if you think you bumped into the right candidate, seize them!
How long does it take to fill a job in Boise?
The Hiring process length in Boise can depend on many factors. Company size, number of applied applicants, multi-step pre-hiring tasks are just some of them. So, gear up with patience and bear in mind that finding the proper candidates usually won't happen overnight.
Where do small businesses post jobs in Boise?
Running a small business in Boise has its perks. But, finding the right job posting sites can be tiring. So, to ease your troubles, we created a shortlist of handy job boards. Take a look and remember some before your next hiring cycle.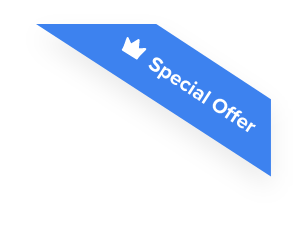 Joshua F.
Redline Electric & Solar

"The best recruiting platform on the market! VIVAHR allowed us to create a dashboard and applicant experience like no other!!"
Get more applicants from the
Best Job Boards
Post for free to 50+ job boards
Unlimited Job Postings
Unlimited Applicants

Job Fairs in Boise
Attending job fairs in Boise can be helpful for your company. These events offer unique opportunities to meet new candidates. Having online and offline job fair options is also handy. So, take a look at some benefits you can gain from job fairs.
Get to know applicants right away
Meet other local employers
Have a shorter hiring process
What Job Fairs are there in Boise?
A job fair is an excellent place to meet potential applicants — an ideal opportunity to find the right person for the job. Make sure you dress the part, set up a well-structured recruitment process, and be sure to attend several different events. Good luck with your search for finding the best job applicants! Boise has a few career fairs this year to assist you in your inquiry. Here is a link to a calendar of the upcoming ones.
Tips to help a business find and hire employees more efficiently in Boise
Hiring efficiently in Boise can be tricky. That's why it is good to have some side tips to assist you. Check out the following list of handy reminders and try to implement them when hiring.
How to Optimize Your Job Board Posting to attract job candidates in Boise, Idaho
Coming to the end of today's article, we will provide you with one more crucial tip. Optimizing your job posting before adding one to free job posting sites in Boise is mandatory. So, use the following advice to have greater chances of finding your next hire.
Talk about company values. Every applicant wants to learn more about the company they apply to. By providing details about your company culture and core values, you're building a relationship with your candidates. Keep it creative but short.
Never skip the middle part of the job description. Finished with company values? Provide your candidates with precise job requirements and duties. Be sure to add bullet points, as this can help you show up in the search results. Use our FREE 50+ Job Description Templates for assistance.
Provide how-to-apply info. At the end of your job description, tell your candidates how to apply for a job. Also, try adding the Jobs section to your site. This can ease the job application process.
Choose ATS. For businesses in Idaho, finding the right talent can be a challenge. Thankfully, there are plenty of options available to them that will help make their hiring process easier and more effective. Modern recruiting software is one option worth exploring!
VIVAHR's Recruitment Management System provides HR teams with all the tools they need to become recruitment marketing experts – from posting jobs on 50+ job boards at once to automating your entire hiring process. Hence, you never have an empty position again. Want to learn more about what this powerful tool can do for your business? Get started today!
More Regional Job Boards Around Idaho